Alumni Spotlight

PCOM School of Pharmacy
Katie Bozman Karaga, PharmD '15, is a pharmacist at Children's Healthcare of Atlanta, after having spent the previous year working at this "dream program" through a PGY1 pharmacy residency.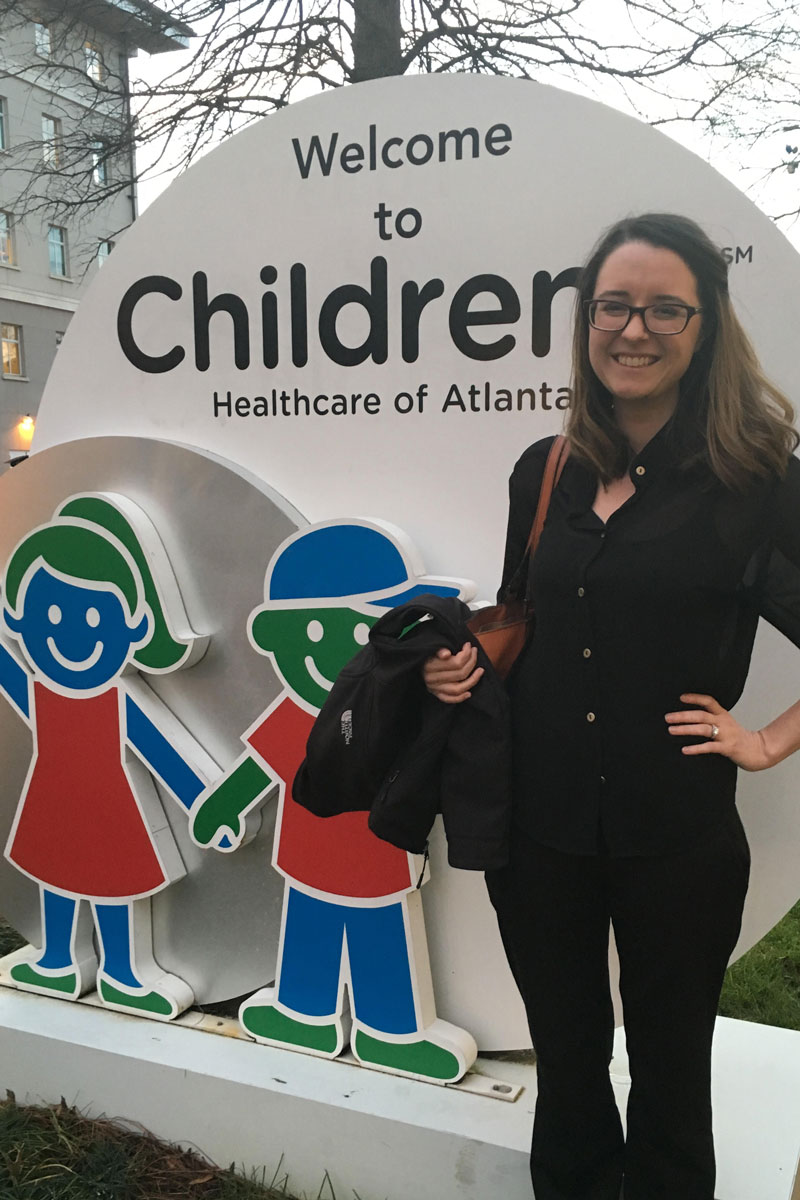 Dr. Karaga chronicled her goal to secure a pediatric hospital residency in the School of Pharmacy's student blog, "Confessions of a Student Pharmacist." In March 2015, after interviewing in five states, Dr. Karaga matched with Children's Healthcare of Atlanta.
"I wasn't quite sure how to rank going into the Match, but I felt connected to Children's Healthcare," she said. "You can tell pretty quickly if a place is going to fit."
Her experience included helping to run the pharmacy portion of the pediatric heart failure clinic and the teen heart transplant clinic. She also helped educate young patients and their families on their medication regimens.
Dr. Karaga was part of the second graduating class of the Philadelphia College of Osteopathic Medicine (PCOM) School of Pharmacy. During her first year of pharmacy school, she was able to train as a research assistant with Dr. Eric Wang, Assistant Professor of Pharmaceutical Sciences, and later developed a research project that was awarded first place among pharmacy students in the College's annual Research Day.
In her four years at PCOM School of Pharmacy, Dr. Karaga held leadership positions with the American Society of Health-System Pharmacists, the School of Pharmacy Curriculum Committee, and the PCOM Georgia Student Ambassador Program.
REQUEST PROGRAM INFORMATION