Financial Aid Handbook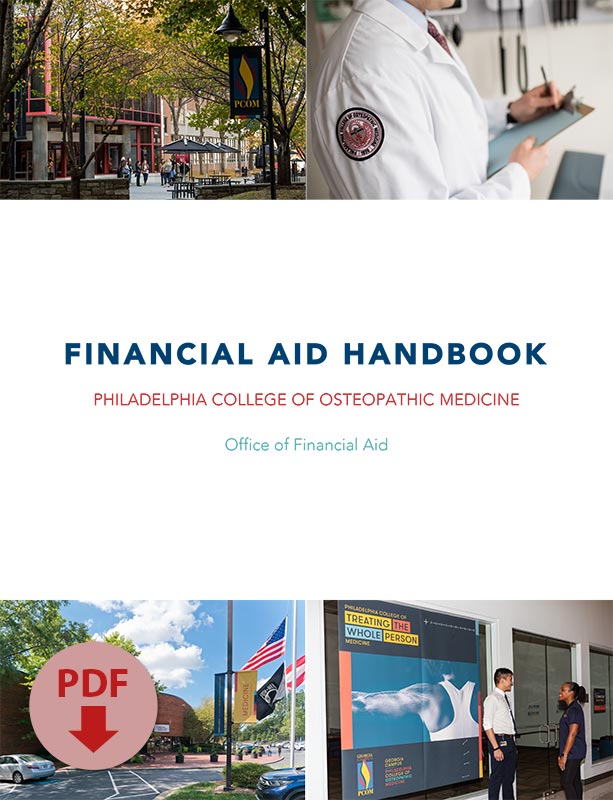 The PCOM Financial Aid Handbook provides an overview of our financial aid office's processes and policies, as well as information on various loan and scholarship resources, including external scholarships for various programs and degrees.
VIEW FINANCIAL AID HANDBOOK [PDF]
Philadelphia College of Osteopathic Medicine, as a participant in federal loan programs, has a code of conduct applicable to the institution's officers, employees, and agents specific to certain transactions and activities related to financial aid matters. See the Student Loan Activities Code for additional information.