PCOM South Georgia to Hold Open House
November 8, 2019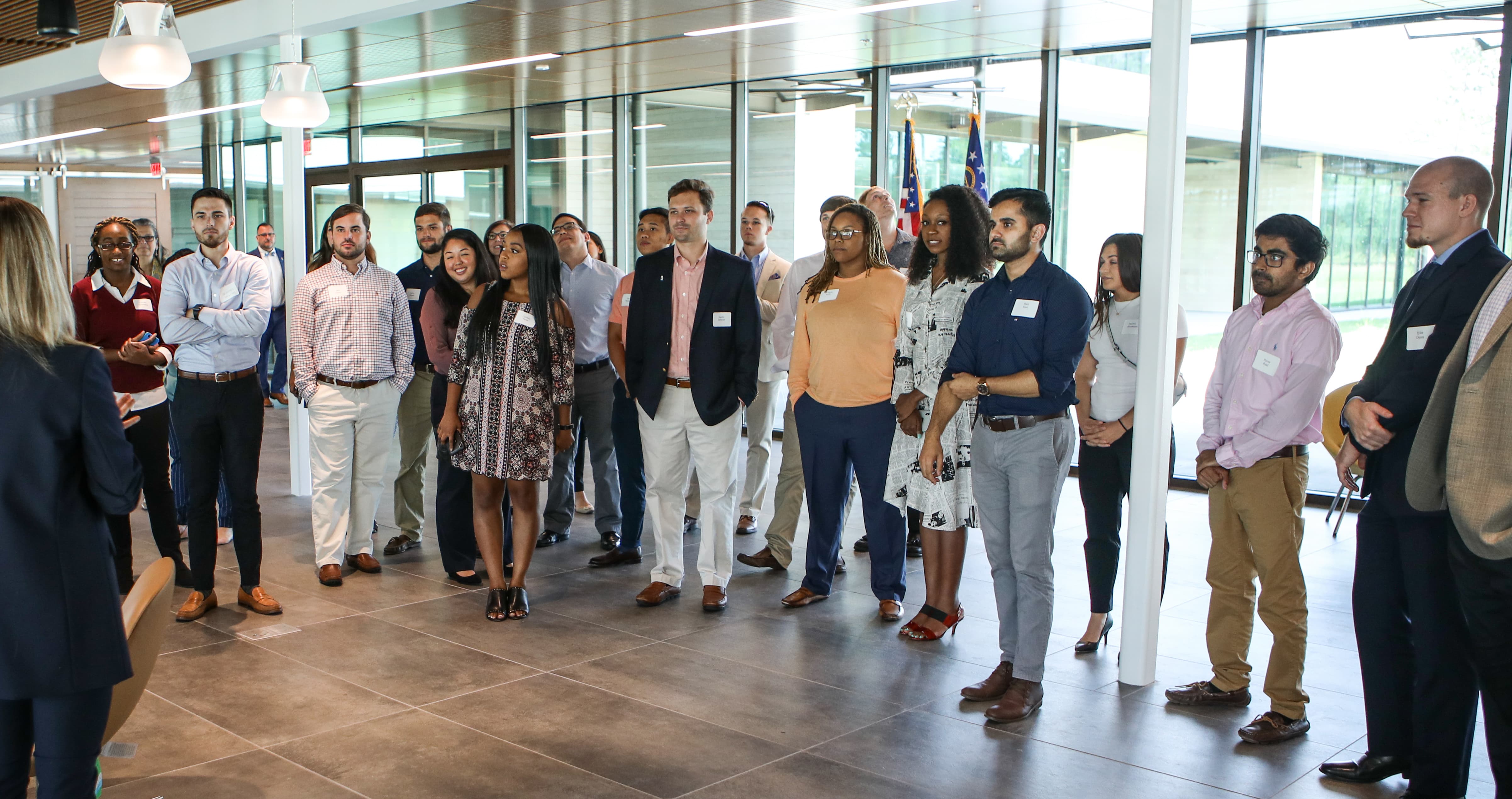 A Master of Science (MS) in Biomedical Sciences degree will be offered at PCOM South Georgia in addition to the DO program.
---
PCOM South Georgia will hold an open house on Thursday, November 14 from 5:30 – 8 p.m. at the campus located at 2050 Tallokas Road in Moultrie.
Prospective students and their guests are invited to learn about the Doctor of Osteopathic Medicine (DO) program and the new Master of Science in Biomedical Sciences program which will begin in August 2020.
The Doctor of Osteopathic Medicine program, which will accept about 55 students for the class of 2024, provides an integrated, interactive approach to learning during the first two years. Third- and fourth-year students work and learn under the direction of experienced physicians at hospitals, clinics and other healthcare facilities.
The biomedical sciences program will focus on developing a solid knowledge base in the cohort of about 15 students and will work to build strong academic and professional skills.
Attendees will enjoy a light dinner, hear from faculty members, see an osteopathic manipulative medicine demonstration and learn about the admissions process, including financial aid.
In addition, a panel of student-doctors will share insights about their experience as first-year medical students and answer questions. The evening will culminate with a campus tour.
Register online to reserve a seat.
You May Also Like:
About PCOM South Georgia
Philadelphia College of Osteopathic Medicine (PCOM) extended its commitment to the Southeast by establishing PCOM South Georgia, an additional teaching location in Moultrie, Georgia, which offers a full four-year medical program leading to the Doctor of Osteopathic Medicine (DO) degree. In addition, a Master of Science in Biomedical Sciences will be offered beginning in August 2020. PCOM is a private, not-for-profit institution which trains professionals in the health and behavioral sciences fields. Joining PCOM Georgia in Suwanee in helping to meet the healthcare needs of the state, PCOM South Georgia focuses on educating physicians for the South Georgia region. The medical campus, which welcomed its inaugural class of medical students on August 12, 2019, has received accreditation from the American Osteopathic Association's Commission on Osteopathic College Accreditation. For more information, visit pcom.edu/southgeorgia or call 229-668-3110.
For more information, contact:
Jordan Roberts
Public Relations and Social Media Specialist
Email: jordanro1@pcom.edu
Office: 229-668-3198 | Cell: 229-873-2003
Connect with PCOM South Georgia