Facilities

PCOM South Georgia
PCOM South Georgia is currently under construction on 31 acres off Tallokas Road in Moultrie, Georgia with an expected project completion date in 2019. The 75,000-square-foot, state-of-the-art facility will include classrooms, an anatomy lab, OMM lab, simulation center, small group study rooms, information commons and a café.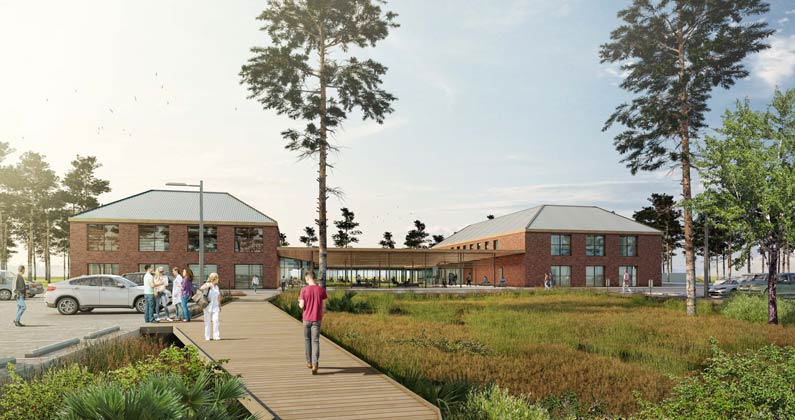 Principal architectural firm Sasaki, Inc. prepared architectural renderings for PCOM South Georgia—an additional location of Philadelphia College of Osteopathic Medicine (PCOM).
---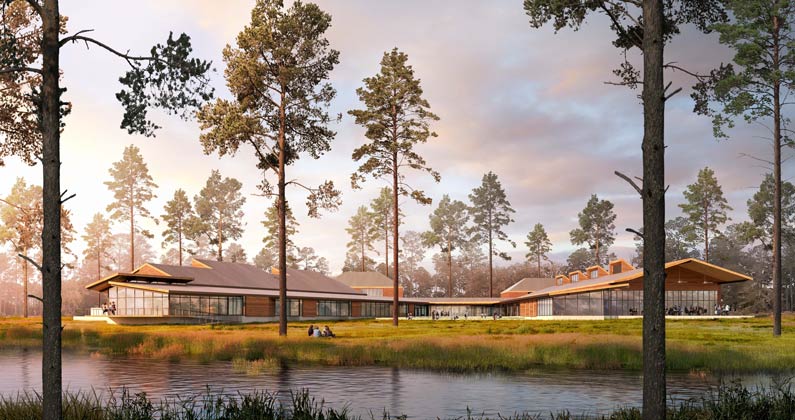 Bryan Irwin, an architect with Sasaki, Inc., described designing PCOM South Georgia as a "great opportunity for us to create a building that expresses the value and the principles of PCOM."
---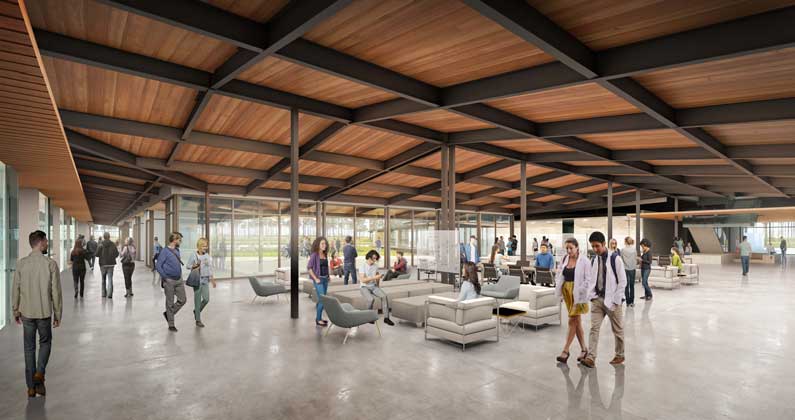 The building will feature abundant natural lighting and open spaces.
---