Match Day Brings Doctors to Southwest Georgia While Construction Continues
April 8, 2019
Two PCOM Georgia DO students accepted residency positions near PCOM's developing location in Moultrie.
---
Along with more than 100 osteopathic medical students at PCOM Georgia in Suwanee, two fourth year students who have been based in Moultrie, Georgia, for their third and fourth years of medical school celebrated Match Day on March 15, 2019, as they accepted residency positions in the Georgia South Family Medicine Residency program at Colquitt Regional Medical Center.
Ethan McBrayer, who grew up in Tifton, Georgia, and Stephen Yarbrough, who hails from Fitzgerald, Georgia, completed medical and surgical clerkships with adjunct clinical faculty from the Southwest Georgia region during the past two years. These physicians provided practical experience and training in their specialty areas.
McBrayer said he chose the Georgia South Family Medicine Residency program due to the rigorous curriculum, the camaraderie and its mission to train primary care doctors to serve rural Georgia communities. "I am confident I will gain the skill set needed to meet the needs of patients not only in Southwest Georgia, but in other rural communities of Georgia as well," he said.
He added, "Being born and raised in Southwest Georgia, I know firsthand what it's like living in a medically underserved area. A personal goal of mine has been to, one day, offer quality health care to the community that helped raise me."
"I couldn't see myself anywhere else besides Georgia South," Yarbrough said. "My experiences as a medical student with the program and its staff have been excellent. I feel blessed to have the opportunity to train at a program close to home."
Jessica Rivenbark, executive director of the South Georgia Medical Education and Research Consortium said, "We are so pleased that our partnership with Philadelphia College of Osteopathic Medicine (PCOM) is doing just what we expected it to, bringing great young physicians to South Georgia."
PCOM South Georgia Associate Dean and Chief Academic Officer Michael J. Sampson, DO, FAOASM, said, "We continue to change the landscape of rural medicine both literally and figuratively. In the region known for agriculture, we too are growing our own in the medical realm."
PCOM has invested more than $30 million to establish PCOM South Georgia which is also on track to bring medical students to the region this August pending final accreditation approval. An additional location of PCOM in Philadelphia, Pennsylvania, PCOM South Georgia is a four-year medical program where 55 osteopathic medical students have been recruited to be members of the Class of 2023.
An accreditation team from the American Osteopathic Association Commission on Osteopathic College Accreditation will visit Moultrie in June to review construction progress at PCOM South Georgia prior to the start of the doctor of osteopathic medicine program. This is the second visit by the accreditation team, as part of the required process.
Construction of the campus, including the 75,000 square foot facilities, is moving along swiftly. According to JCI Contractors' Senior Project Manager Brett Diamon, bricking on the buildings will be completed within three weeks, while installation of the windows is continuing. He noted that final site grading will commence soon along with the finishing of the exterior wood trim. On the interior, Diamon explained that drywall hanging is nearly completed and painting has begun. In addition, he added, acoustical ceiling grid installation has commenced and porcelain tile will be installed within the next two weeks.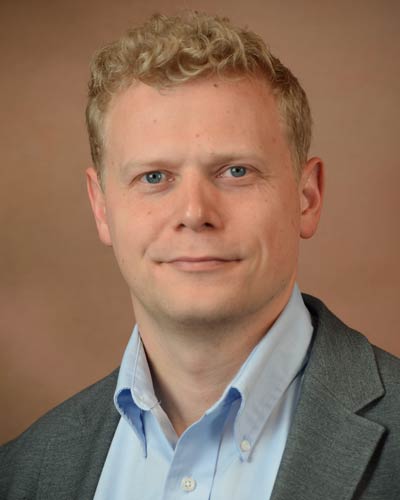 Among the faculty members hired recently, two began positions at PCOM South Georgia's temporary offices in March including Sebastian Egberts, MS, who transferred from PCOM. He is working as an anatomy instructor within the Biomedical Sciences department at the South Georgia facility.
Egberts has taught anatomy at PCOM since August of 2015. He has also overseen research laboratories at the University of Texas at Austin, and at Ohio University Heritage College of Osteopathic Medicine, Athens, Ohio. In addition, he has worked as a research assistant at the Paleontological Institute, Rheinische Friedrich-Wilhelms Universitaet zu Bonn, Germany. He holds a Master of Science degree in Geological Sciences from the University of Texas at Austin.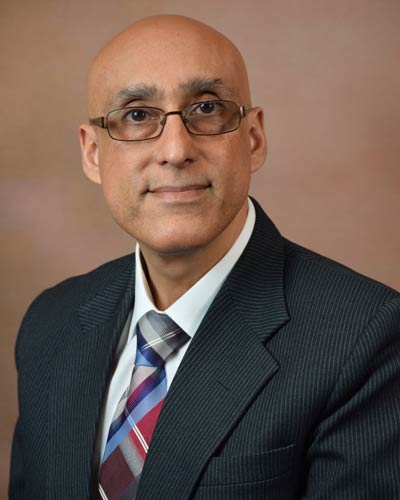 Sandeep Vansal, PhD, RPh, began working as an associate professor of pharmacology within the Biomedical Sciences department at PCOM South Georgia on March 1. Dr. Vansal previously worked as the director and as an associate professor of pharmacology at the Division of Pharmaceutical Sciences at Fairleigh Dickinson University School of Pharmacy, Florham Park, New Jersey. He has also worked as an associate professor of pharmacology at Touro College of Pharmacy, New York, New York, and as an assistant professor of pharmacology at Long Island University, Brooklyn, New York.
Dr. Vansal earned a PhD in Pharmacology from the University of Mississippi, Oxford, Mississippi, and completed a postdoctoral fellowship at the University of Pennsylvania, Philadelphia, Pennsylvania.
Campus Officer Joanne Jones, MBA, said, "We are excited to welcome our new faculty members to PCOM South Georgia."
The admissions team reports that the interview season for the 2018-2019 cycle for PCOM South Georgia has been very successful. "The Class of 2023 is taking shape as we recruited students who understand our mission of providing care for the rural and underserved regions of Georgia," Dana Brooks, PCOM South Georgia assistant director of admissions, said.
An August ribbon-cutting ceremony to celebrate the establishment of PCOM South Georgia will coincide with the start of student orientation.
Sampson said, "South Georgians continue to support PCOM's mission as do our state legislators. When we all work together, we can accomplish great things. It is our goal to take what student doctors McBrayer and Yarbrough have done and make that the norm, which is training and retaining the physician population in South Georgia."

You May Also Like:


About PCOM South Georgia
Philadelphia College of Osteopathic Medicine (PCOM) extended its commitment to the Southeast by establishing PCOM South Georgia, an additional teaching location in Moultrie, Georgia, which offers a full four-year medical program leading to the Doctor of Osteopathic Medicine (DO) degree. In addition, a Master of Science in Biomedical Sciences will be offered beginning in August 2020. PCOM is a private, not-for-profit institution which trains professionals in the health and behavioral sciences fields. Joining PCOM Georgia in Suwanee in helping to meet the healthcare needs of the state, PCOM South Georgia focuses on educating physicians for the South Georgia region. The medical campus, which welcomed its inaugural class of medical students on August 12, 2019, has received accreditation from the American Osteopathic Association's Commission on Osteopathic College Accreditation. For more information, visit pcom.edu/southgeorgia or call 229-668-3110.
For more information, contact:
Jordan Roberts
Public Relations and Social Media Specialist
Email: jordanro1@pcom.edu
Office: 229-668-3198 | Cell: 229-873-2003
Connect with PCOM South Georgia