Event Marks Start of Regional Endeavor
April 20, 2018
On Thursday April 26 at 11 a.m., individuals and organizations from across the South Georgia region will take part in an event to mark the beginning of construction for Philadelphia College of Osteopathic Medicine's (PCOM's) newest location—PCOM South Georgia.
The ceremony will be held at the facility's planned home on 31 acres near the intersection of Tallokas Road and Veteran's Parkway. The 75,000-square-foot building will house a four-year osteopathic medical program.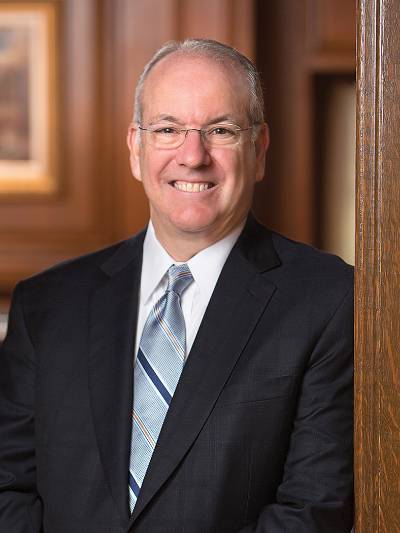 "We're really thankful for the local support and the community support we've received to date," said PCOM President and CEO Dr. Jay Feldstein. "With that ongoing support, we're really excited about how successful this program can be, not only for the local community, but for the entire region of South Georgia."
"Collaboration is key to the success of PCOM's regional endeavor," he added.
The participants in the groundbreaking event, according to PCOM officials, highlight the collaborative nature of the project. Natalie Shell, a music student from Abraham Baldwin Agricultural College (ABAC) in Tifton, will sing the national anthem. Laura Calhoun, executive director of the Southwest Georgia Area Health Education Center headquartered in Albany, coordinated an essay contest in conjunction with the groundbreaking. JB Crumbs, a Thomasville caterer, will prepare refreshments and Dr. Nanci Scheetz, a faculty member at Valdosta State University, will provide sign language interpretation. The Colquitt County High School Marine Corps JROTC from Moultrie will present colors.
Scheduled speakers at the April 26 ceremony include Lieutenant Governor Casey Cagle and former State Representative Amy Carter of Valdosta. Carter, the recently appointed Georgia deputy commissioner for rural development, will speak about health education as an integral aspect of rural prosperity.
PCOM will also host an information session for prospective students on Thursday, April 26 at 4 p.m. at ABAC.

You May Also Like:


About PCOM South Georgia
Philadelphia College of Osteopathic Medicine (PCOM) extended its commitment to the Southeast by establishing PCOM South Georgia, an additional teaching location in Moultrie, Georgia, which offers a full four-year medical program leading to the Doctor of Osteopathic Medicine (DO) degree. In addition, a Master of Science in Biomedical Sciences will be offered beginning in August 2020. PCOM is a private, not-for-profit institution which trains professionals in the health and behavioral sciences fields. Joining PCOM Georgia in Suwanee in helping to meet the healthcare needs of the state, PCOM South Georgia focuses on educating physicians for the South Georgia region. The medical campus, which welcomed its inaugural class of medical students on August 12, 2019, has received accreditation from the American Osteopathic Association's Commission on Osteopathic College Accreditation. For more information, visit pcom.edu/southgeorgia or call 229-668-3110.
For more information, contact:
Jordan Roberts
Public Relations and Social Media Specialist
Email: jordanro1@pcom.edu
Office: 229-668-3198 | Cell: 229-873-2003
Connect with PCOM South Georgia