Four Win Awards

Research Day 2016
June 3, 2016
Research Day 2016 was held Wednesday, May 11 at Philadelphia College of Osteopathic Medicine (PCOM). The annual event is designed to showcase innovative and extensive projects and foster awareness about PCOM's research and collaborative partnerships.
This year's event featured 47 poster presentations from participants in the Department of Bio-Medical Sciences, Psychology, the Doctor of Osteopathic Medicine Program, the Department of Library and Educational Informational Services and Professional Development and Online Learning (formerly known as the Department of Academic Technologies*).
The Research Day 2016 winners were:
Zein Al-Atrache - CCDA Best in Show Poster Award
Ruta Clair - Psychology Poster Award
Tejash Patel - DiLullo DO Poster Award
Dongwook Kim - Masters in Biomedical Sciences Poster Award
Lindon H. Young, PhD was recognized as the principal investigator with the most posters submitted.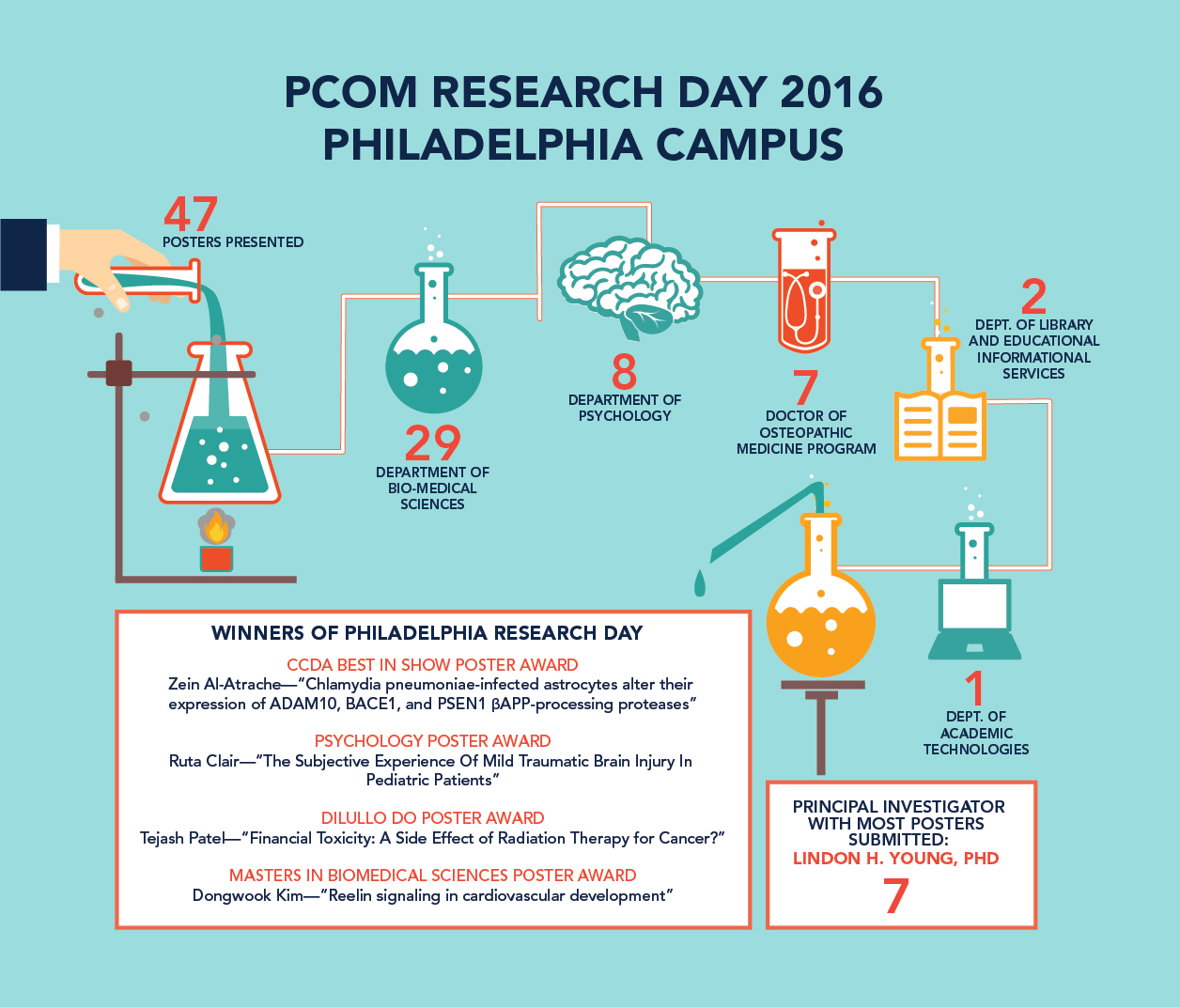 *Article updated August 8, 2016 to reflect new department name.