Cathy Hatcher Named Innovative Teacher of the Year
July 11, 2018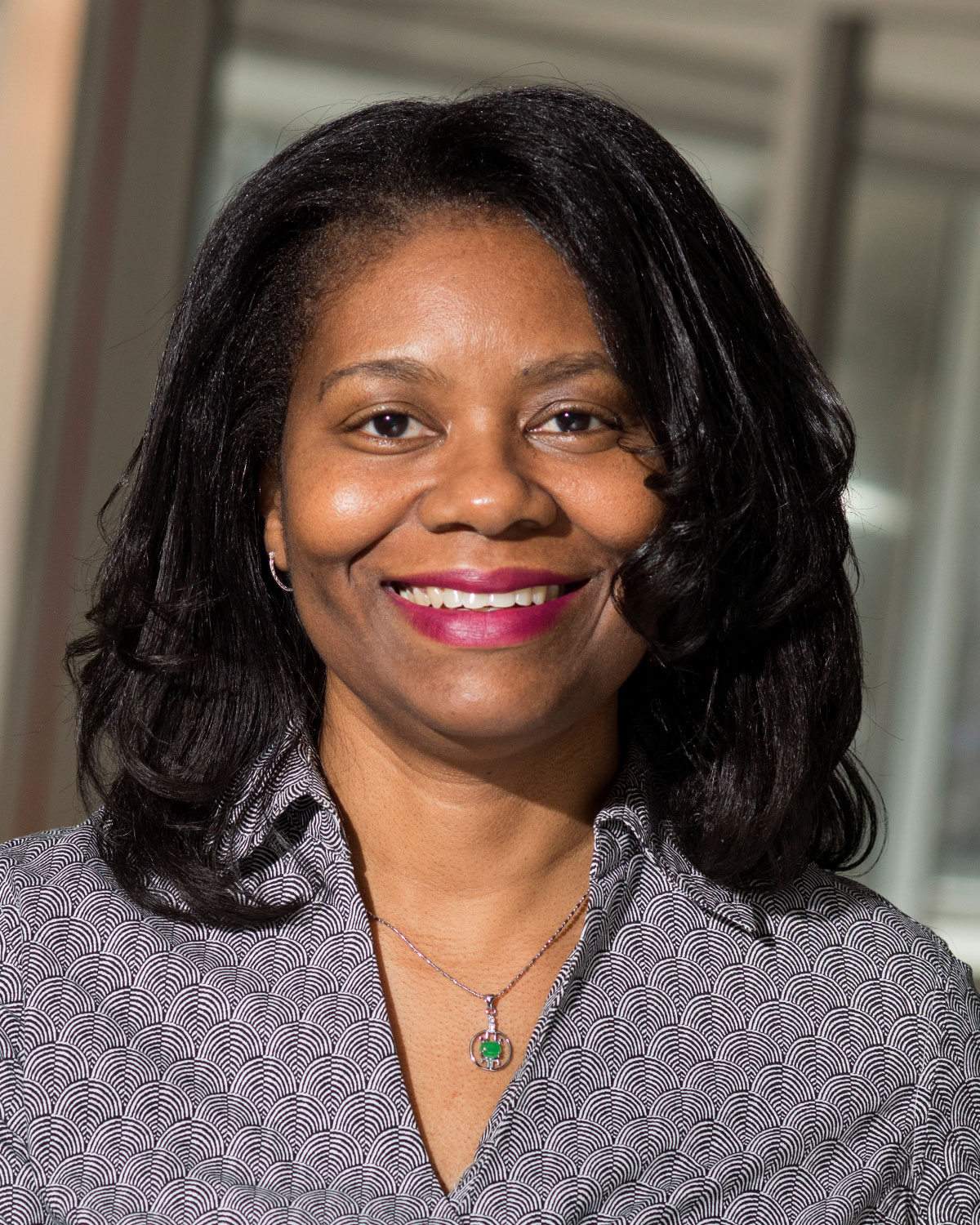 Cathy Hatcher, PhD, uses an active learning strategies such as audience response, patient simulations and report sessions to engage her students.
---
Cathy Hatcher, PhD, associate professor, neuroscience, physiology and pharmacology, has been named the Philadelphia campus' Innovative Teacher of the Year. Now in its fourth year, the award honors those who exhibit original and creative thinking, inside the lab and the classroom.
Dr. Hatcher leads the Cardio-Renal-Pulmonary Medicine (CRP) course in the Philadelphia Doctor of Osteopathic Medicine (DO) program, and uses an active learning model to engage her students with techniques such as audience response, patient simulations, morning report sessions and integration of clinical and basic sciences.
Dr. Hatcher implemented the new learning strategies after becoming director of the CRP course in 2015.
"The active learning sessions are designed to engage small groups of students in the dissection and discussion of a clinically relevant patient case that encompasses multiple scientific disciplines," she said. "These sessions not only allow students to integrate multiple sources of information, but they also enable the student to identify their strengths and weaknesses. Numerous students have told me that they benefited from this small-group style of learning, and that makes me very happy."
The award's Selection Committee, chaired by Erik Langenau, DO, MS, chief academic technology officer and associate professor, family medicine, noted, "What separates Dr. Hatcher's work from other educators around the country is her ability to apply this active learning model to such a large group of students—roughly 270. Her course has become a model for active learning at PCOM, and her work has inspired others to adopt active learning and simulation in other courses."
"I was so surprised, elated and grateful to PCOM for selecting me for this award," said Dr. Hatcher. "I am forever grateful to several people who made valuable contributions to this effort, including Robert Barsotti, PhD, professor, neuroscience, physiology and pharmacology; Bruce Kornberg, DO '78, professor and chair, cardiology; Pat Lannutti, DO '71, co-vice chair and professor, internal medicine; Sue Hingley, PhD, professor, microbiology; and Evan Saenger, DO '18."
Nominations for the Innovative Teacher of the Year award are submitted by fellow faculty and staff. Nominees are selected for their use of creative student engagement which may include clinical reasoning, simulation, role-play, positive reinforcement and technology. Using a scoring rubric to help in the selection process, the committee evaluates innovation by the degree to which the innovation varied from standard teaching methods; the level of active engagement for the learners; and sustainability of the teaching method.
"As an institution, our educational goals focus on presenting students with high-quality programs of study that continue to challenge in new and exciting ways," said Dr. Langenau. "We applaud the efforts of this year's Innovative Teachers for their efforts to think creatively about how to best educate their students, and encourage our entire faculty to continue to innovate and collaborate whenever possible."
Edo-Abasi McGee, PharmD, associate professor, pharmacy practice, was selected as the Innovative Teacher of the Year at GA-PCOM.

You May Also Like:
About Philadelphia College of Osteopathic Medicine
Founded in 1899, Philadelphia College of Osteopathic Medicine has trained thousands of highly competent, caring physicians, health practitioners and behavioral scientists who practice a "whole person" approach to care—treating people, not just symptoms. PCOM offers doctoral degrees in clinical psychology, osteopathic medicine, pharmacy, physical therapy and school psychology, and graduate degrees in biomedical sciences, forensic medicine, mental health counseling, organizational development and leadership, physician assistant studies, school psychology, and public health management and administration. Our students learn the importance of health promotion, research, education and service to the community. Through its community-based Healthcare Centers, PCOM provides care to medically underserved populations in inner city and rural locations. For more information, visit pcom.edu.
For more information, contact:
Orla Moloney
Public Relations and Marketing Specialist
Office: 215-871-6334 | Cell: 267-449-1360
Connect with PCOM