Non-Traditional Student Stories
At PCOM, we look beyond your transcripts to discover who you are and the professional you'd like to become. Our students come from all walks of life and from a variety of career and academic backgrounds. Each brings their unique perspectives and experiences to PCOM and we value those contributions. Learn why some of our non-traditional students chose PCOM and how we can help you achieve your goals and maximize your potential for your current stage of life and beyond.
REQUEST PROGRAM INFORMATION
Want to Learn More About PCOM? Hear From Our Students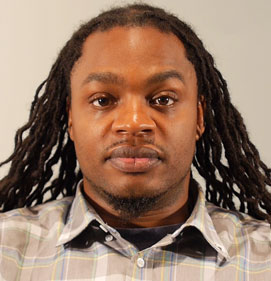 Jason Coleman (PsyD '19) enjoyed his work as a case manager, but decided to pursue a career change so that he could take on a larger role in helping underserved youth.
"Without the degree, without the paperwork, you don't really have as much influence over the treatment," he explained.
As a mental health professional, Coleman believes he can make a difference in the lives of the young people and help them become productive members of society—a goal PCOM is helping him achieve.
---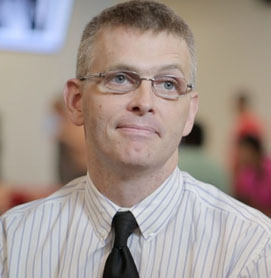 After spending 14 years in the U.S. Air Force, Donald Kingsley (DO '18) decided to become a doctor because he was very interested in helping people.
PCOM's approach to treating the whole person—looking beyond the symptoms—attracted Kingsley to the osteopathic medicine program.
"One of the parts about osteopathic medicine that I really enjoy is not trying to give people a short term fix but to try to help improve someone's quality of life forever."
---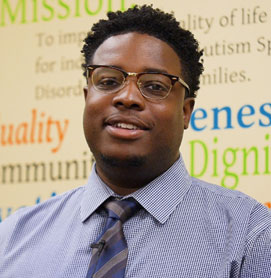 Reggie Candio (PsyD '18) was working as a therapist supporting individuals on the autism spectrum when he came to a realization.
"After a few years of working with a very interesting group of young teenagers, it became rather clear to me that there isn't really a great deal of support geared toward their very specific needs," Candio said.
As a student in PCOM's school psychology program, Candio has connected with faculty who have supported his professional development and advocacy goals.
"My hope is that at the end of my educational training at PCOM that I'm able to continue to provide a higher level of support and services to individuals in the autism spectrum," he explained.
---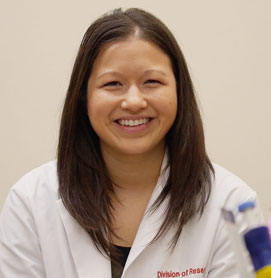 Kristine Kim's (MS/Biomed '18) public health work with vulnerable populations led her to pursue a degree in biomedical sciences so she could augment her service- and research-based skills with a scientific background to enable her to better help those in need.
Kim said PCOM provided the one-on-one mentorship she was seeking in a very supportive environment.
---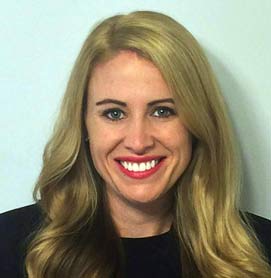 Tyler Bowerman (DO '18) earned her degree in communications and worked for three years before her desire to "make people's lives better and longer" led her to pursue her dream of becoming a physician as a student in PCOM Georgia's osteopathic medicine program.
Bowerman believes it is never too late to accomplish your dreams and that you can do anything you set your mind to do.
"You just have to want it bad enough," she said.
---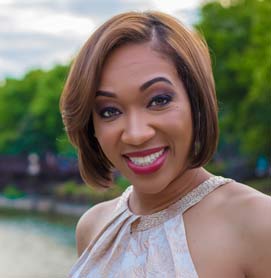 Jasmine Beasley (MS/Biomed '18) entered the workforce after graduating from college. Her plan was to decrease her student debt prior to pursuing her goal of becoming a physician. Beasley became a certified nursing assistant, worked in child and youth services and spent six years in administrative roles at an insurance company before entering PCOM Georgia's biomedical sciences program.
Her next step, she said, is going to medical school.
"[PCOM Georgia] has given me the confidence and reassurance that I am truly pursuing a profession that was meant for me," Beasley explained.
---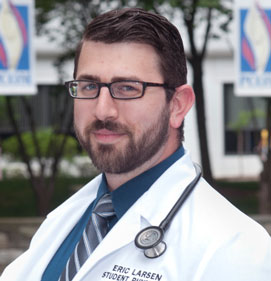 After earning his bachelor's degree in international business management and working in logistics, Eric Larsen (DO '15) discovered his true calling while working in China.
"There were good and bad things about living in China," Mr. Larsen says. "I'd see some people being treated very poorly, but I also saw that they view their health in a completely different way [than Americans]. Their health is about more than just medicine; there's a whole other aspect to it."
Upon returning to the U.S., Larsen decided he needed something more in his life and decided to apply to medical school. He chose PCOM, he said, because they were interested in who he was as a person.
"They looked at my grades but also embraced my unorthodox path to medical school and my life experiences."
---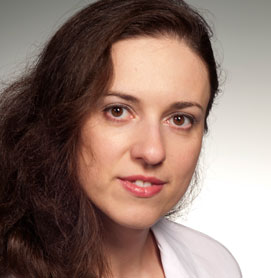 Floreta Shapiro (DO '17) found her decades long career as a professional cello player rewarding, but felt she could do more after volunteering at a health clinic.
"I wanted to be able to intervene in moments of sorrow and joy," she says. "I felt through medicine you have the amazing opportunity to be welcomed into people's lives, and to interact with them both as a counselor on their health care [and] also as an emotional support."
PCOM's whole person approach to healthcare was a good fit for Shapiro. She said she sees an overlap between her technique as a musician and the osteopathic technique.
"The types of injuries that musicians sustain—myself included—doctors can't necessarily go in and cut with a scalpel or see with an x-ray or CT scan," she says. "We as osteopathic physicians are trained to feel for and to heal delicate relationships within the body, and those are exactly the type of dysfunctions that can affect a musician's ability to play well."
---