Faculty Highlight: Eric Wang, PhD
December 4, 2017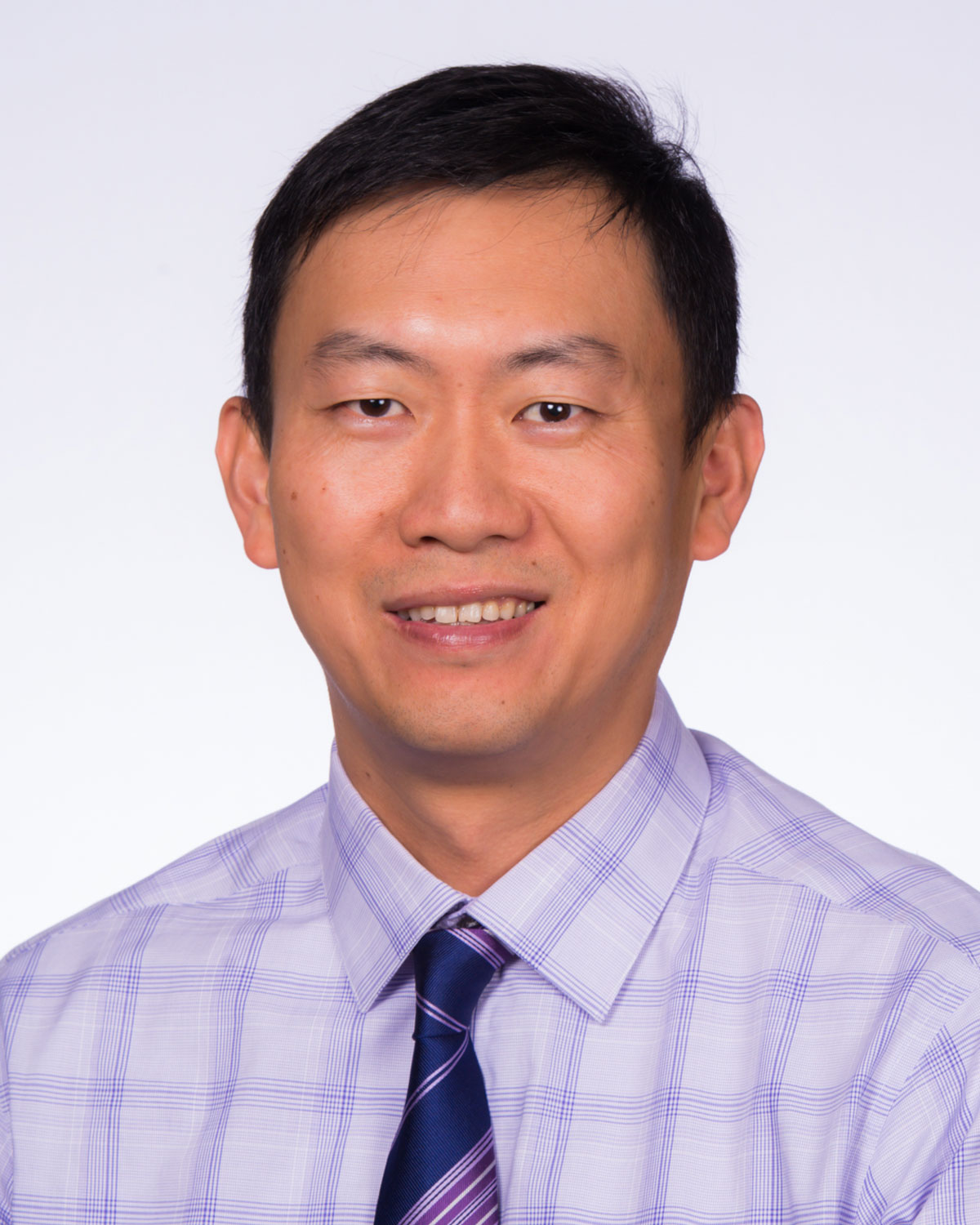 This month's faculty highlight features Eric Wang, PhD, Associate Professor of Pharmaceutical Sciences.
Why did you choose a career in pharmacy education?
My inspiration for a career in pharmacy education can be traced back to the time when I was a kid. I grew up in a family where my mother was a professor of Pharmaceutical Sciences. I witnessed how passionate she was teaching students the foundation of pharmacy and conducting cool experiments in pharmaceutical research. My interest in pharmaceutical sciences multiplied since then and led me to the career path of pharmacy education. Earning a Bachelor's degree in Pharmacy and a PhD in Pharmaceutical Sciences has confirmed that my career passion lies in pharmacy education. I really enjoy interacting with students through both didactic and lab teaching. My greatest reward and satisfaction is knowing that students have truly learned in my classes and are inspired to follow their own dreams in this profession. It feels so great that your efforts are recognized and appreciated by your students. My students are always my biggest motivation to achieve excellence in teaching!
What advice do you have for a person considering a career in pharmacy?
For a person to consider a career choice, one needs to be passionate about your job. For a career in pharmacy, this is particularly important in my opinion. Whether you are a student who wants to become a retail pharmacist or a PharmD professional who is looking for jobs in academia, you should make sure that you are really excited about this as your career and you are ready to dedicate yourself in this profession.
For students who consider a career in pharmacy, it is recommended to find a good balance between study and life. During your time in pharmacy school, you will be exposed to knowledge on drug information and patient care through various learning platforms including didactic lectures, practice labs, and rotations at retail and clinical settings. Spending your time efficiently in study is always a challenge. When you struggle with certain topics from lectures, you are always welcome to approach your professors, and the earlier the better. Our professors at PCOM have an open door policy and are always willing to help our students. On top of that, your passion in this profession will always motivate you to go through these difficult times.
For faculty candidates looking for employment in pharmacy schools, they are advised to keep excellence in teaching as their top priority. The primary goal of pharmacy schools is to educate and train students to become qualified pharmacists. To achieve this goal, it requires our faculty members to dedicate themselves in teaching the fundamental and practical components of pharmacy. It is not an easy task to accomplish. You may need overtime to prepare your slides from scratch, spend your weekend at school to answer questions before final exams, and participate in workshops to learn active learning strategies and exam writing tips. Your passion for teaching will be the driving force needed to power through these challenges.
What is your favorite ice cream flavor?
Definitely chocolate! Even better if it is dark chocolate!