Spencer Named Dean of Pharmacy
March 12, 2018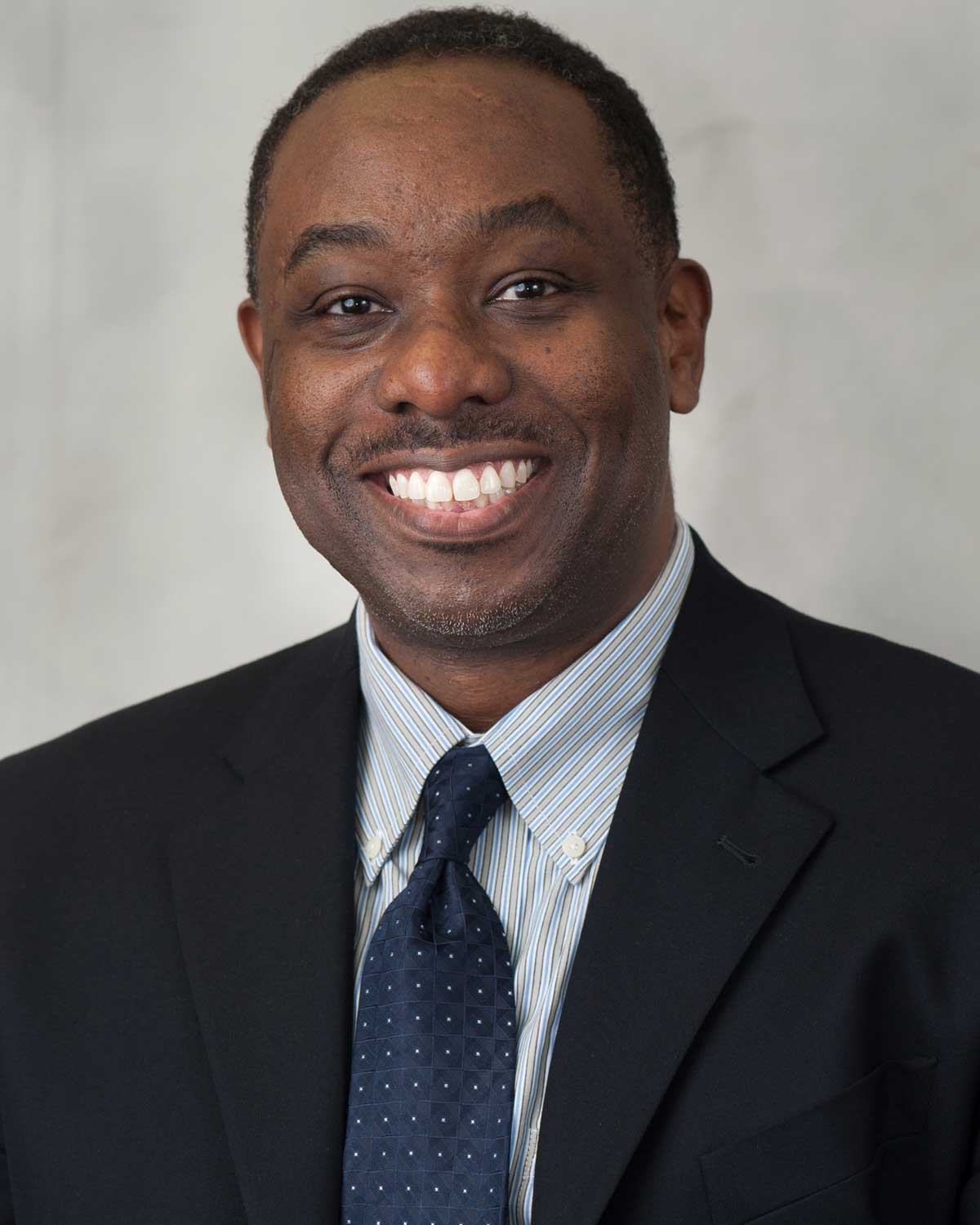 Dr. Shawn D. Spencer has been appointed dean of the PCOM School of Pharmacy located at Georgia Campus – Philadelphia College of Osteopathic Medicine (GA-PCOM) in Suwanee, Georgia. He will begin this position on March 26, 2018.
Dr. Spencer is an alumnus of Temple University in Philadelphia, Pennsylvania where he earned a Bachelor of Science degree in pharmacy and a Ph.D. in pharmaceutical sciences.
He brings more than 23 years of combined experience in pharmacy practice and education to PCOM, and has held a wide variety of academic leadership roles. He most recently served as the associate dean of institutional improvement at Florida A&M University in Tallahassee, Florida, where he was a tenured professor of clinical pharmacology. In addition, he was the founding division director of pharmaceutical sciences at the Farleigh Dickinson University School of Pharmacy in Florham Park, New Jersey.
With experience working as a pharmacist in hospital and community pharmacy settings, Dr. Spencer has a research background as co-investigator on phase-1 cancer clinical trials conducted at the National Institutes of Health (NIH) National Cancer Institute's Center for Cancer Research in Bethesda, Maryland. In 2015, he was awarded a $2.5 million dollar NIH grant to establish an innovative Center for Research Education and Training Enhancement at Florida A&M University, which emphasizes development of soft-skills for students in support of their biomedical research to improve patients' lives.
"It's an honor to be joining the PCOM family and leading the School of Pharmacy into the next era of pharmacy education," Spencer said.
According to Spencer, advancing pharmacy practice is one of the key drivers to improving the quality of life for citizens of Georgia and the surrounding states.
"We're educating not just pharmacists, but leaders in our communities," he added. "The School of Pharmacy is a top-50 private pharmacy program, which is evidence of the commitment of PCOM graduates, faculty and staff, and is in keeping with the 119-year legacy of the Philadelphia College of Osteopathic Medicine."
PCOM Provost Dr. Kenneth Veit said he was pleased to announce Spencer's appointment.
"I wish to thank the current pharmacy leadership and faculty, under the direction of Michael Lee, PhD, interim dean for the School of Pharmacy, for the positive overall learning environment and the maintenance of academic excellence during this transition," Veit said.
Veit also shared his appreciation for the search committee, led by Sara (Mandy) Reece, PharmD, vice chair and associate professor, pharmacy practice, for its work throughout the process.

You May Also Like:


About GA-PCOM
Georgia Campus – Philadelphia College of Osteopathic Medicine (GA-PCOM) is a private, not-for-profit branch campus of the fully accredited Philadelphia College of Osteopathic Medicine, a multi-program institution of educational excellence founded in 1899. GA-PCOM offers the doctor of osteopathic medicine degree, the doctor of pharmacy degree, the doctor of physical therapy degree, as well as graduate degrees in biomedical sciences and physician assistant studies. The campus, located in Suwanee, Georgia, is also home to the Georgia Osteopathic Care Center, an osteopathic manipulative medicine clinic, which is open to the public by appointment. For more information, visit www.pcom.edu or call 678-225-7500.
For more information, contact:
Barbara Myers
Public Relations Manager
Email: BarbaraMy@pcom.edu
Office: 678-225-7532 | Cell: 770-309-0613
Connect with GA-PCOM