AMA Gavel Passed to Clinical Professor Dr. Frank Jones
February 13, 2019
Frank Jones, MD, clinical professor of surgery at PCOM Georgia was inducted as the Atlanta Medical Association's new president.
---
Instead of white coats and scrubs, black tie and evening gowns were in order at the Heritage Fund of the Atlanta Medical Association Annual Scholarship and Presidential Inaugural Ball which recognized Frank Jones, MD, as the organization's new leader.
"PCOM Georgia congratulates Frank Jones, MD, the president of the Atlanta Medical Association," Vice Provost – Georgia H. William Craver III, DO, said. "As a clinical professor of surgery at PCOM Georgia, Dr. Jones helps provide our students with the vast experience and training they'll need to bring crucial health services to our community."
The event was held at the Cobb Galleria Centre and well-attended by Dr. Jones' colleagues at PCOM Georgia.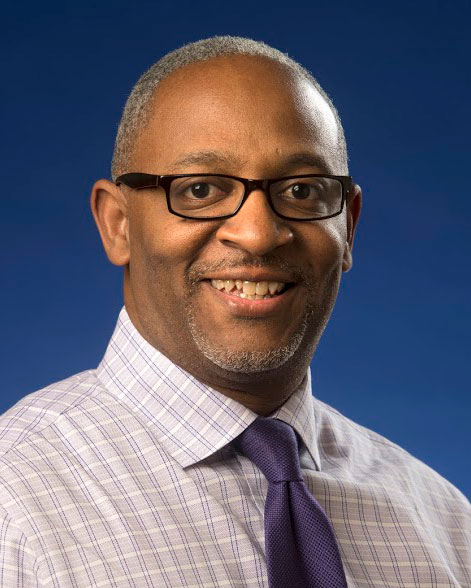 Dr. Jones said, "I am honored to be inducted as president of the Atlanta Medical Association, joined by family, friends and my PCOM Georgia colleagues. I am very proud of the work we are doing through the Heritage Fund scholarship outreach to minority medical students and to be part of the PCOM Georgia team educating the next generation of physicians."
Dr. Jones received his bachelor's degree from Morehouse College, Atlanta, Georgia, his MD degree from Morehouse School of Medicine, and a Master's in Public Health from the University of North Carolina at Chapel Hill. He completed a residency in general surgery at Howard University Hospital, Washington, DC, and a fellowship in trauma and critical care at the University of Maryland, College Park, Maryland.
Following two years in private practice, Dr. Jones joined the Morehouse School of Medicine faculty at Grady Memorial Hospital where he practiced surgery for 16 years. He achieved the rank of associate professor of clinical surgery and served as the clerkship director. In recognition of his teaching excellence, he was awarded the "Teacher of the Year Award" twice. He has published several scholarly articles and presented regionally and nationally.
Throughout his career, Dr. Jones has been involved in community service activities. For the past five years, he has served as the Director for Medical Services for the Hosea Feed the Hungry Foundation. Dr. Jones is a Fellow of the American College of Surgeons and the Southeastern Surgical Congress. He is also a member of the Omega Psi Phi Fraternity, Inc.
One of Dr. Jones' biggest passions is mentoring young students interested in going to medical school. He is the founder and director of the S.H.A.D.O.W. (See How a Doctor Organizes Their Work) program which is a comprehensive mentoring and shadowing program, and he is the founder of Pre-Med Solutions, a non-profit mentoring and consulting service for minority pre-meds.
In 2017, the Atlanta Medical Association named Dr. Jones the Physician of the Year. He said, "I am looking forward to the year ahead with an ambitious agenda and great support from so many in both the Atlanta Medical Association and PCOM Georgia!"

You May Also Like:


About PCOM Georgia
Established in 2005, PCOM Georgia is a private, not-for-profit, accredited institute of higher education dedicated to the healthcare professions. The Suwanee, Georgia, campus is affiliated with Philadelphia College of Osteopathic Medicine which has a storied history as a premier osteopathic medical school. PCOM Georgia offers the doctor of osteopathic medicine degree, the doctor of pharmacy degree, the doctor of physical therapy degree, as well as graduate degrees in biomedical sciences and physician assistant studies. Emphasizing "a whole person approach to care," PCOM Georgia focuses on educational excellence, interprofessional education and service to the wider community. The campus is also home to the Georgia Osteopathic Care Center, an osteopathic manipulative medicine clinic, which is open to the public by appointment. For more information, visit pcom.edu or call 678-225-7500.
For more information, contact:
Barbara Myers
Public Relations Manager
Email: BarbaraMy@pcom.edu
Office: 678-225-7532 | Cell: 770-309-0613
Connect with PCOM Georgia