Bickett Named Academic Librarian of the Year
September 7, 2017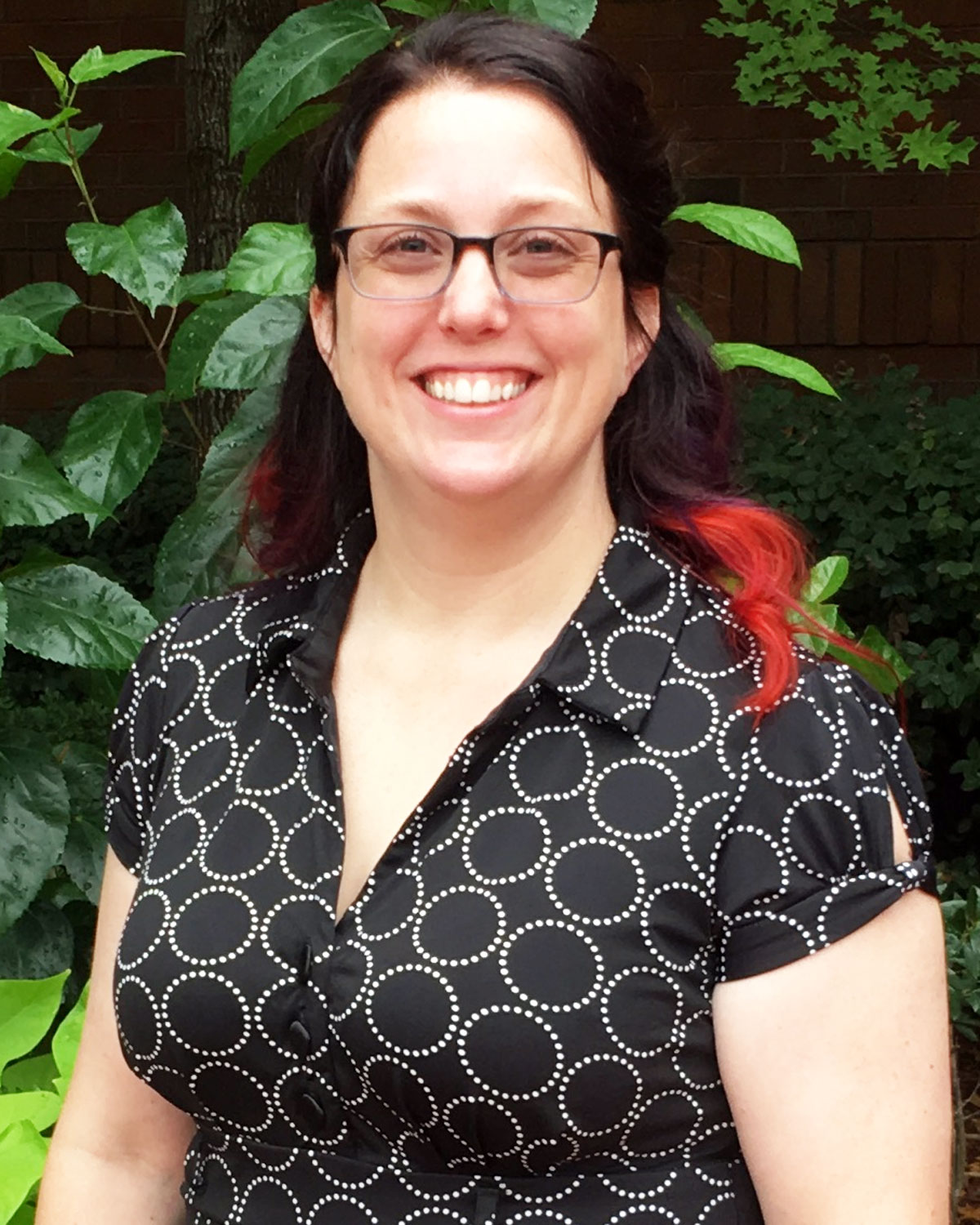 GA-PCOM students, faculty and staff members know we have a gem on our hands in Skye Bickett, DHSc, MLIS, AHIP, assistant director of library services for the Georgia campus. Now the southern region knows it too.
Recently, Dr. Bickett was recognized as the Academic Librarian of the Year by the southern chapter of the Medical Library Association. "I am deeply honored to receive this award and to be held in such high esteem by my peers," she said." I'm grateful to those who nominated me and to my colleagues at PCOM who have supported me in my professional endeavors, by collaborating on projects or offering encouragement."
Rebekah Thomas, PharmD, PA-C, BCPS, BC-ADM, Georgia assistant physician assistant program director who nominated Dr. Bickett for the award said, "Skye is a highly effective librarian who is enthusiastic about helping educators integrate new teaching methods into courses and identifying learning resources that address the needs of the students and program … Students consistently praise her enthusiasm and willingness to provide assistance and guidance."
The southern chapter of the Medical Library Association is a professional organization made up of health sciences librarians from the states of Alabama, Florida, Georgia, Mississippi, South Carolina, Tennessee, the Commonwealth of Puerto Rico, and the US Virgin Islands.
The organizations' goals include promoting healthcare excellence through timely access to information, raising interest in health sciences libraries and information management, and providing continuing education opportunities to health sciences librarians. In addition, the Medical Library Association works to promote and foster cooperation among medical and allied health sciences librarians.
Dr. Bickett recently earned a doctor of health science degree from Nova Southeastern University, and also completed tenure as chair of the Library and Information Science Section of the American Association of Colleges of Pharmacy (AACP).
In addition to overseeing library services in Georgia, Dr. Bickett is the liaison to the School of Pharmacy and provides support to faculty and staff by assisting with research activities, offering education on the use of library resources, creating online material to supplement course work, and serving on the School of Pharmacy curriculum committee.


You May Also Like:


About PCOM Georgia
Established in 2005, PCOM Georgia is a private, not-for-profit, accredited institute of higher education dedicated to the healthcare professions. The Suwanee, Georgia, campus is affiliated with Philadelphia College of Osteopathic Medicine which has a storied history as a premier osteopathic medical school. PCOM Georgia offers the doctor of osteopathic medicine degree, the doctor of pharmacy degree, the doctor of physical therapy degree, as well as graduate degrees in biomedical sciences and physician assistant studies. Emphasizing "a whole person approach to care," PCOM Georgia focuses on educational excellence, interprofessional education and service to the wider community. The campus is also home to the Georgia Osteopathic Care Center, an osteopathic manipulative medicine clinic, which is open to the public by appointment. For more information, visit pcom.edu or call 678-225-7500.
For more information, contact:
Barbara Myers
Public Relations Manager
Email: BarbaraMy@pcom.edu
Office: 678-225-7532 | Cell: 770-309-0613
Connect with PCOM Georgia