Drs. Abraham and Anderson Named Master Preceptors
June 21, 2018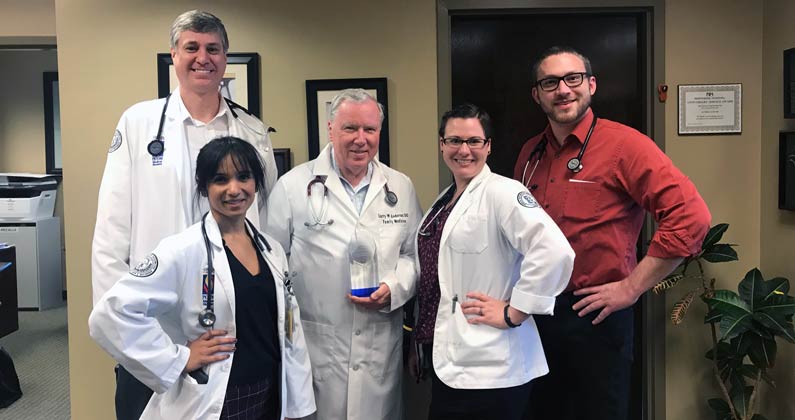 The two Georgia physicians were recognized for serving as clinical instructors to GA-PCOM medical students pursuing family medicine.
---
Two Georgia physicians who practice family medicine were recipients of the American College of Osteopathic Family Physicians (ACOFP) Master Preceptor Award recently. Ben Abraham, DO, CMD, owner of Abraham Family & Geriatric Medicine in Snellville, and Larry Anderson, DO, FACOFP with distinction, of Anderson Family Medicine in Dawsonville, received the awards at the 2018 ACOFP Convention and Scientific Seminars in Austin, Texas.
The physicians were recognized for their dedication in precepting Georgia Campus – Philadelphia College of Osteopathic Medicine (GA-PCOM) doctor of osteopathic medicine (DO) students in the practice of family medicine. Preceptors or clinical instructors help students apply classroom knowledge and concepts to real-world situations. With supervision and guidance, students develop the clinical judgment and skills to succeed in their chosen specialty.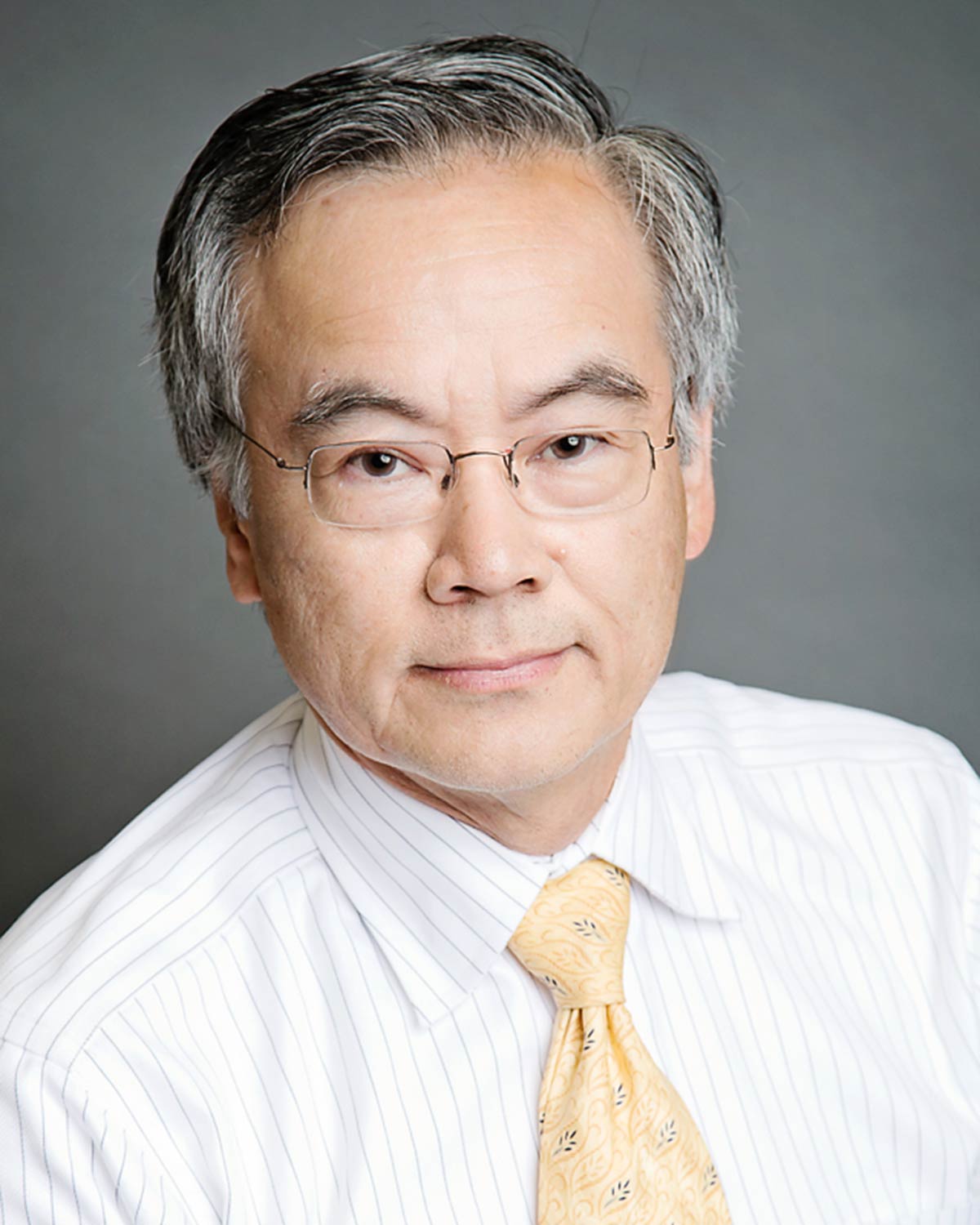 Murray Berkowitz, DO, FAOCOPM, FAAO, associate dean of clerkships and core site development at GA-
PCOM, said, "It is gratifying to see both Dr. Ben Abraham and Dr. Larry Anderson awarded the Master
Preceptor recognition by the ACOFP. Both physicians are clinical associate professors and have been
serving as preceptors for GA-PCOM students for over 11 years."
He added, "They have been leaders in family medicine at the local, regional and national levels. By
contributing to the health care of underserved communities, they serve as role models for both
physicians and medical students."
Dr. Abraham has offered medical care in Snellville since 1992. His practice was named "Best of Gwinnett" in 2017. About the Master Preceptor award, he said, "I am tremendously honored to have received this award. Being a preceptor has always been important to me."
He added, "It is my way of giving back to the osteopathic profession. I also wanted to pour into the future generation of osteopathic physicians the knowledge, wisdom and compassion for patients that I have learned over the years. It has been a true honor and pleasure to precept these students."
Dr. Anderson established his practice in Dawsonville 11 years ago. He is active in the community, serving as chair of the Dawson County Board of Health, co-founder and medical director of the Good Shepherd Clinic in Dawsonville, and is an active member and past president of the Dawson County Rotary Club. In addition, he served as president of the national ACOFP, president of the Georgia chapter, and as president of the Georgia Osteopathic Medical Association. Dr. Anderson has been named Best Physician and his practice has been named Best Practice of Dawson County in 2017 and 2018.
For more information about being a preceptor in the osteopathic medicine, pharmacy or physician assistant studies programs at GA-PCOM, visit www.pcom.edu/educate.

You May Also Like:


About PCOM Georgia
Established in 2005, PCOM Georgia is a private, not-for-profit, accredited institute of higher education dedicated to the healthcare professions. The Suwanee, Georgia, campus is affiliated with Philadelphia College of Osteopathic Medicine which has a storied history as a premier osteopathic medical school. PCOM Georgia offers the doctor of osteopathic medicine degree, the doctor of pharmacy degree, the doctor of physical therapy degree, as well as graduate degrees in biomedical sciences and physician assistant studies. Emphasizing "a whole person approach to care," PCOM Georgia focuses on educational excellence, interprofessional education and service to the wider community. The campus is also home to the Georgia Osteopathic Care Center, an osteopathic manipulative medicine clinic, which is open to the public by appointment. For more information, visit pcom.edu or call 678-225-7500.
For more information, contact:
Barbara Myers
Public Relations Manager
Email: BarbaraMy@pcom.edu
Office: 678-225-7532 | Cell: 770-309-0613
Connect with PCOM Georgia