Faculty Highlight

Zhiqian (James) Wu, PhD
February 12, 2019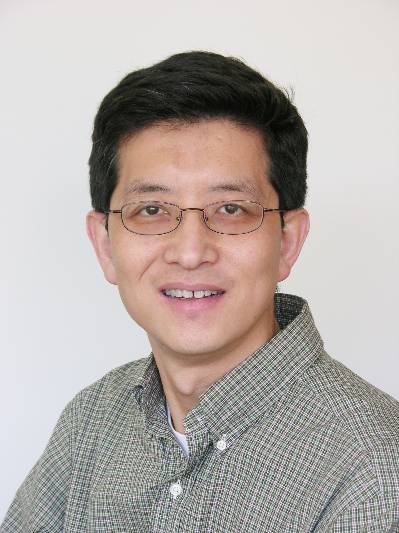 This month's faculty highlight features Dr. Zhiqian (James) Wu, associate professor in the Department of Pharmaceutical Sciences.
Why did you choose a career in pharmacy education?
While finishing training as a postdoctoral fellow at the University of Michigan in 2006, I focused towards finding a position as a scientist in the pharmaceutical industry. My adviser, Dr. Gordon Amidon, had told me that a faculty position at a pharmacy school would be a fantastic career option for me. And now, thirteen years later, I am very happy that I took Dr. Amidon's advice and chose a career in pharmacy education. Teaching at a pharmacy school is a uniquely fulfilling experience and I consider myself blessed to be able to train the pharmacists of tomorrow.
What is your research interest?
My research projects focus on utilizing prodrug approach to improve oral absorption and targeted delivery of nucleoside anticancer and antiviral drugs. This has been my research interest for the last fifteen years. The permeability of nucleoside agents could be significantly improved after coupling with specific amino acids. This strategy could render some poorly absorbed drugs available orally. I am also interested in studying roles of enzymes and transporters in drug absorption and prodrug activation.
What advice do you have for a person considering a career in pharmacy?
You should ask yourself if you are interested in science courses like biology and chemistry. These courses help build a foundation to learn pharmaceutical sciences and pharmacotherapy in pharmacy school. You must also be patient as well as passionate towards helping other people. It would be helpful to talk with pharmacy students to learn more about their experiences and maybe even volunteer at a pharmacy to gain some hands-on experience to discover if you truly want to pursue a career in pharmacy. A career in pharmacy is a rewarding healthcare career for students who are interested in science and helping other people.
What is your favorite ice cream flavor?
Chocolate.