Faculty Highlight: Brent Rollins, PhD, RPh
April 30, 2018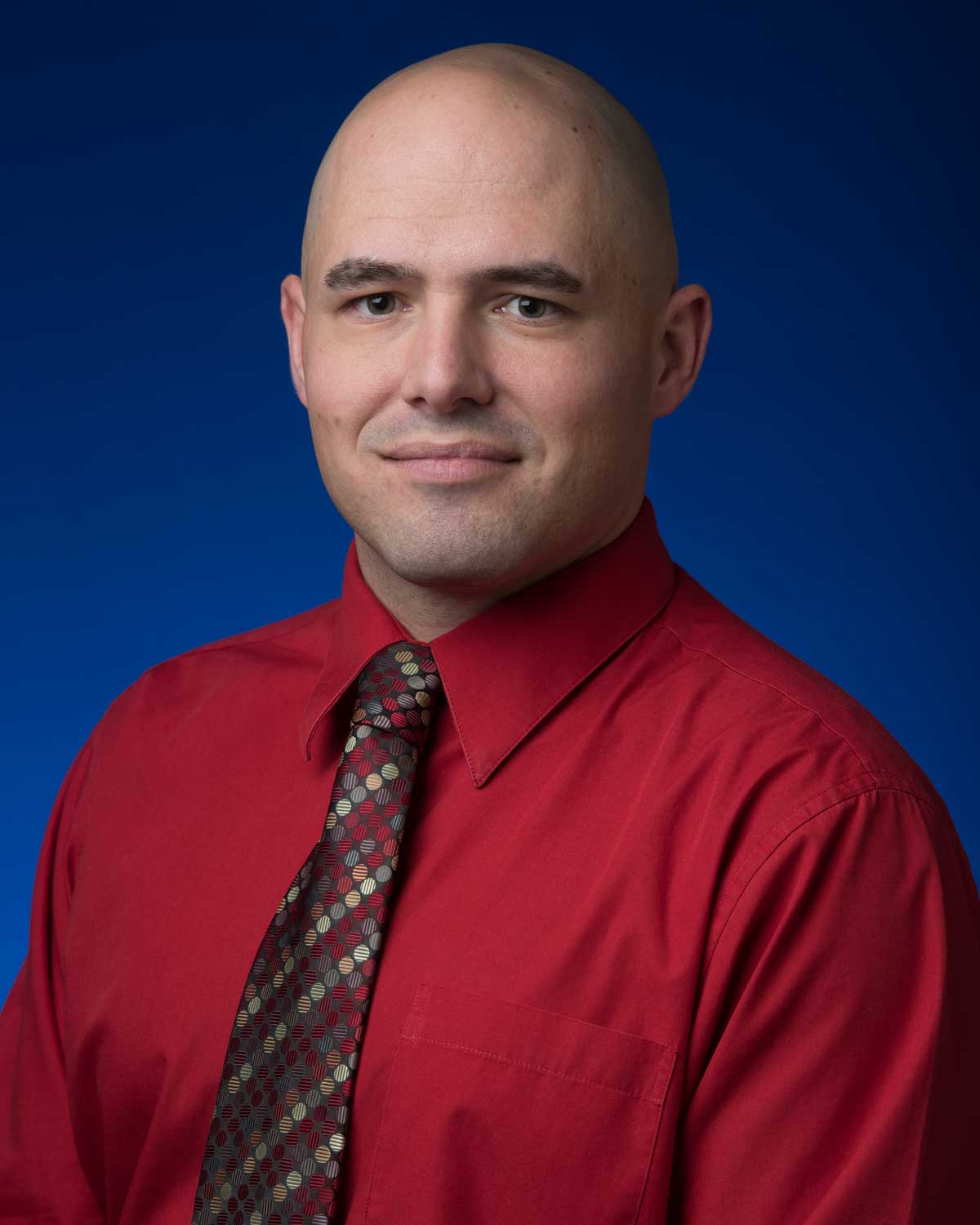 This month's faculty highlight features Brent Rollins, PhD, RPh, associate professor in the Department of Pharmacy Practice.
Why did you choose a career in pharmacy education?
My parents were both teachers at the high school level (now retired) and after doing research work early in pharmacy school and thinking long-term about what I wanted my career to look like, graduate school, research and academia became my primary focus. In addition, I realized academia fit my personality and weird mind the best. I can work on multiple things on a daily basis and something new is always coming up.
What is your research interest?
My research interest is in health care consumer behavior with a focus on pharmaceutical marketing and advertising. What leads an individual to respond in a certain way to an ad or other forms of health care communication and then subsequently how that impacts health outcomes.
What advice do you have for a person considering a career in pharmacy?
Students have heard me use this analogy many times, but I consider pharmacy—and most other careers for that matter—like a game a checkers. If you only focus on one thing or skill, you are like a single checkers piece and can only go certain places on the board. You must find your king piece, allowing you to move anywhere and open up your options. Going to graduate school and obtaining a PhD became my king piece and has allowed to do things and go places I never thought possible.
What is your favorite ice cream flavor?
This is a fantastic question with an odd answer. If I'm in a old school creamery type place or a place like Cold Stone, it's strawberry. However, if I'm in the grocery store picking up some to take home, I'm getting Mayfield's chocolate chip cookie dough!