PCOM Names Julie Fox to Boards of Trustees
January 7, 2020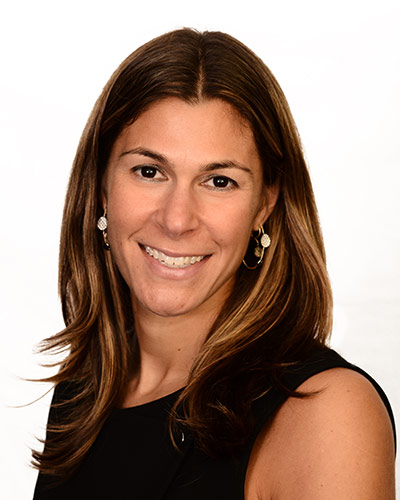 Philadelphia College of Osteopathic Medicine (PCOM) has named Julie Fox to its Boards of Trustees.
She is the Market Head of the Mid-Atlantic Private Wealth Market business for UBS, a global financial services firm.
"I am honored and excited to be a part of the PCOM community," said Ms. Fox. "I am passionate about education and am look forward to being involved with an organization that has such deep roots in Philadelphia."
Ms. Fox has served UBS for more than 17 years, most recently as national sales manager. In that role she led sales strategy and direction of all field-facing resources both internally and externally to ensure consistency across the firm's sales efforts. Ms. Fox was also instrumental in launching UBS' Global Family Office Group, a unique offering in the industry serving the needs of both clients and their advisors.
Ms. Fox also has served her community in myriad ways, among them as a past board member for Futures and Options and JOIN Israel.
"Julie's commitment to uplifting her community dovetails perfectly with PCOM's mission, and her financial acumen will be a boon to the College as we continue to explore non-tuition based revenue streams," said Jay S. Feldstein, DO '81, president and CEO of PCOM. "We are delighted to welcome her to our Board."
Ms. Fox earned her MBA from Fordham University in New York and her bachelor's in international careers from Lehigh University.
You May Also Like:
About Philadelphia College of Osteopathic Medicine
Founded in 1899, Philadelphia College of Osteopathic Medicine has trained thousands of highly competent, caring physicians, health practitioners and behavioral scientists who practice a "whole person" approach to care—treating people, not just symptoms. PCOM offers doctoral degrees in clinical psychology, osteopathic medicine, pharmacy, physical therapy and school psychology, and graduate degrees in biomedical sciences, forensic medicine, mental health counseling, organizational development and leadership, physician assistant studies, school psychology, and public health management and administration. Our students learn the importance of health promotion, research, education and service to the community. Through its community-based Healthcare Centers, PCOM provides care to medically underserved populations in inner city and rural locations. For more information, visit pcom.edu.
For more information, contact:
Orla Moloney
Public Relations and Marketing Specialist
Office: 215-871-6334 | Cell: 267-449-1360
Connect with PCOM