New Chief Compliance Officer Named
June 26, 2017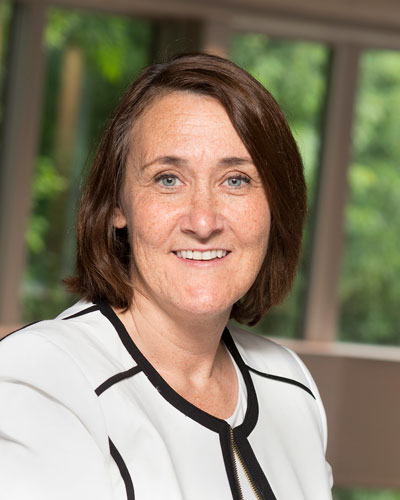 Margaret (Peg) McKeon
---
Philadelphia College of Osteopathic Medicine (PCOM) has named Margaret (Peg) McKeon, BSN, Esquire, CHC, as its new chief compliance officer, effective June 26. In this role, McKeon will provide oversight of the College's compliance program as well as maintain and provide guidance on ethical standards across departments, offices and programs.
Most recently, McKeon served as vice president and chief compliance officer at Crozer Keystone Health System (CKHS), where she oversaw the management and implementation of that organization's corporate compliance and regulatory program for both the hospitals and physician network. Those programs promoted and addressed regulatory, billing, privacy and internal compliance activities for the health system. She also served as privacy officer for CKHS, a role which oversaw HIPAA compliance.
McKeon is a nurse, attorney and certified in healthcare compliance by the Health Care Compliance Association. McKeon's professional background includes medical malpractice defense litigation, insurance, risk management and intensive care nursing experience. McKeon has authored publications on ethics and informed consent.
"Peg's unique blend of legal and medical expertise makes her a welcome addition to our administration," said Jay S. Feldstein, DO '81, president and CEO. "I am confident that she will ensure the College continues to operate within all regulatory requirements and within our own internal policies and procedures."
McKeon earned her law degree from Widener University and her bachelor's degree in nursing from Gwynedd Mercy University. She currently resides in Springfield, Pennsylvania.
You May Also Like:


About Philadelphia College of Osteopathic Medicine
Founded in 1899, Philadelphia College of Osteopathic Medicine has trained thousands of highly competent, caring physicians, health practitioners and behavioral scientists who practice a "whole person" approach to care—treating people, not just symptoms. PCOM offers doctoral degrees in clinical psychology, osteopathic medicine, pharmacy, physical therapy and school psychology, and graduate degrees in biomedical sciences, forensic medicine, mental health counseling, organizational development and leadership, physician assistant studies, school psychology, and public health management and administration. Our students learn the importance of health promotion, research, education and service to the community. Through its community-based Healthcare Centers, PCOM provides care to medically underserved populations in inner city and rural locations. For more information, visit pcom.edu.
For more information, contact:
Orla Moloney
Public Relations and Marketing Specialist
Office: 215-871-6334 | Cell: 267-449-1360
Connect with PCOM