Galluzzi, Warner-Maron Explore Gun Safety Among Elderly in JAOA Article
November 30, 2018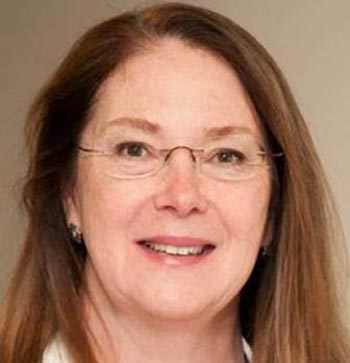 The national conversation around gun safety rarely focuses on those aged 65 and older—the population with the highest rates of gun ownership, says Katherine Galluzzi, DO, (right) professor and chair of geriatrics at Philadelphia College of Osteopathic Medicine (PCOM). To that end, she and Ilene Warner-Maron, PhD, (below) clinical assistant professor, psychology, recently co-authored an article in the Journal of the American Osteopathic Association (JAOA) that explores gun safety among Baby Boomers and older adults.
Existing research shows that roughly 27 percent of people 65 and older own one or more firearms, and 37 percent live in a home with a firearm present. In addition to high rates of gun ownership, this group is also at increased risk for age-related dementia, and Drs. Galluzzi and Warner-Maron say this combination could be deadly for an elderly person or their loved one.
They lay out two case studies in the JAOA article to illustrate their point: in the first, an 80-year-old man with Alzheimer's shot and killed his caretaker in a state of heightened confusion. In the second, a 72-year-old cancer patient rejected treatment options and committed suicide with his gun.
The authors warn that a lack of policy or mechanisms to address gun safety among the elderly could lead to an increase in suicide and accidental shootings.
"If you suspect that your elderly parent or loved one is in danger of harming themselves or others while driving, you can file a report with the Department of Motor Vehicles, because it's not reasonable to think they can still operate a car," said Dr. Galluzzi. "But there's no counterpart for having weapons in the home."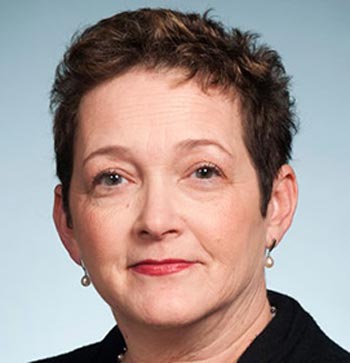 Red flag laws—which allow families and law enforcement to petition a judge for temporary removal of firearms from a person deemed a danger to themselves or others—are one area to explore, said Dr. Galluzzi, but that those laws should be expanded to include patients with dementia.
In the meantime, Drs. Galluzzi and Warner-Maron say that physicians, particularly primary care doctors, need to be empowered to have the hard conversations about gun ownership with elderly patients and their families.
"Primary care physicians are truly the front line of this problem, and I would absolutely categorize these conversations as preventive care," said Dr. Galluzzi.
She noted that conversations can occur during a patient's "Welcome to Medicare" physical exam, which occurs during the first 12 months a patient is enrolled in Medicare Part B, or during the routine Annual Wellness Visit. In the article, the authors cite a checklist that physicians can use when having those conversations.
Dr. Galluzzi added that families and loved ones also need to start the conversation with their loved one as soon as possible, and to make a plan to ensure the safety of their loved ones is secured.
"These are hard conversations to have—whether it's taking the car keys away or taking a gun away," she said. "But having a plan in place sooner rather than later makes it easier to act in a loved one's best interest when he or she is no longer able to do it themselves."

You May Also Like:



About the AOA
The American Osteopathic Association (AOA) represents more than 137,000 osteopathic physicians (DOs) and osteopathic medical students; promotes public health; encourages scientific research; serves as the primary certifying body for DOs; and is the accrediting agency for osteopathic medical schools.
Media Contact
Jeff Brennan, Media Relations Manager, American Osteopathic Association
(312) 202-8161 | jbrennan@osteopathic.org
About Philadelphia College of Osteopathic Medicine
Founded in 1899, Philadelphia College of Osteopathic Medicine has trained thousands of highly competent, caring physicians, health practitioners and behavioral scientists who practice a "whole person" approach to care—treating people, not just symptoms. PCOM offers doctoral degrees in clinical psychology, osteopathic medicine, pharmacy, physical therapy and school psychology, and graduate degrees in biomedical sciences, forensic medicine, mental health counseling, organizational development and leadership, physician assistant studies, school psychology, and public health management and administration. Our students learn the importance of health promotion, research, education and service to the community. Through its community-based Healthcare Centers, PCOM provides care to medically underserved populations in inner city and rural locations. For more information, visit pcom.edu.
For more information, contact:
Orla Moloney
Public Relations and Marketing Specialist
Office: 215-871-6334 | Cell: 267-449-1360
Connect with PCOM