Medical Student Honored by PCOM
January 12, 2018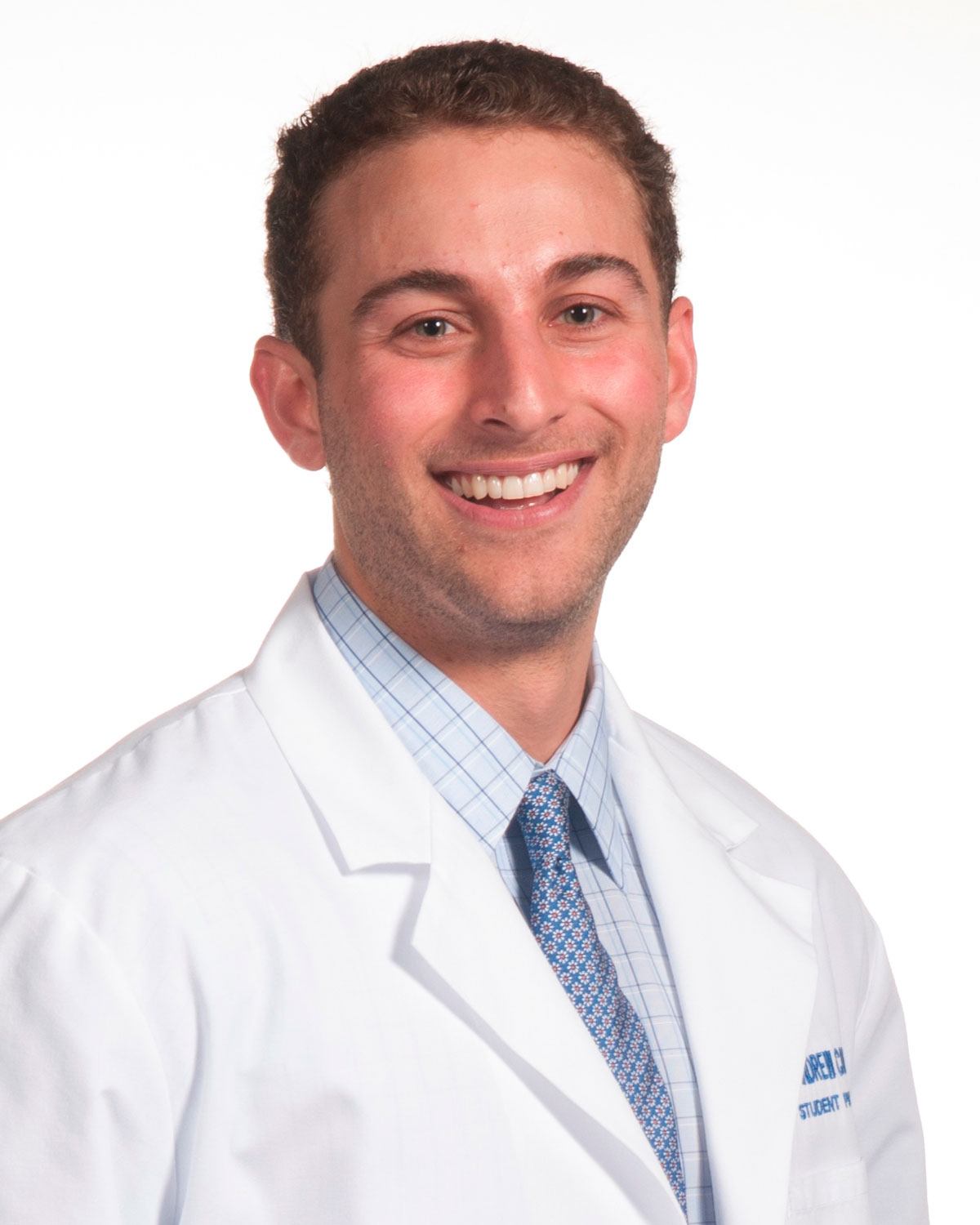 Philadelphia College of Osteopathic Medicine (PCOM) has announced medical student Andrew Canakis is the recipient of the 2018 Mason W. Pressly Memorial Medal. It is presented to a student for his or her outstanding achievement and service to the College, the community and the osteopathic profession. Recipients are selected by representatives of the overall College community. Mr. Canakis will receive his medal at PCOM's Founders' Day luncheon on Friday, January 26.
Mr. Canakis holds a deep commitment to community service. While at PCOM, he founded the College's Gastroenterology Club, which organizes simulation events, and hosts practical talks for students seeking a potential fellowship in the specialty; and also the PCOM chapter of Philadelphia's Health Career Academy, a program through Lankenau Medical Center that brings medical students into Philadelphia high schools to educate those students on issues such as diabetes, cancer and trauma.
Mr. Canakis helped develop the academy's curriculum, which he believed to be more effective when the students had hands-on exercises. He noted, "The more they learned, the more interest they displayed, the more involved they became." He also helped expand the program to include the University of the Sciences.
In addition to his work in the community, Mr. Canakis has also been involved in several research projects. In 2017 he wrote and presented a case report on an inverted colonic diverticulum at the World Congress on Gastroenterology (WCG). He also worked with his mentor, Steven Lichtenstein, DO '90, clinical professor and chair, division of gastroenterology, department of Internal Medicine, on a project titled, "Inappropriate Upper Gastrointestinal Endoscopy in Patients Admitted Under Observation Status." It also was presented at the WCG.
He worked with PCOM alumnus Ryan Urbas, DO '13, on a poster titled, "Venous thromboembolism prophylaxis in hospitalized patients with inflammatory bowel disease," which was presented at the 2017 Advances in Inflammatory Bowel Disease conference. He also is working with faculty at Johns Hopkins University on a book chapter on treatment modalities for inflammatory bowel disease, and he participated in and co-authored a retrospective study published in Minerva Gastroenterology that evaluated the use of fully covered self-expanding metal stents in patients with benign biliary disease.
Mr. Canakis will receive his doctor of osteopathic medicine degree from PCOM in June. He received his undergraduate degree in history from the College of William and Mary. He resides in Berlin, Maryland, and comes from a family of physicians.


You May Also Like:


About Philadelphia College of Osteopathic Medicine
Founded in 1899, Philadelphia College of Osteopathic Medicine has trained thousands of highly competent, caring physicians, health practitioners and behavioral scientists who practice a "whole person" approach to care—treating people, not just symptoms. PCOM offers doctoral degrees in clinical psychology, osteopathic medicine, pharmacy, physical therapy and school psychology, and graduate degrees in biomedical sciences, forensic medicine, mental health counseling, organizational development and leadership, physician assistant studies, school psychology, and public health management and administration. Our students learn the importance of health promotion, research, education and service to the community. Through its community-based Healthcare Centers, PCOM provides care to medically underserved populations in inner city and rural locations. For more information, visit pcom.edu.
For more information, contact:
Orla Moloney
Public Relations and Marketing Specialist
Office: 215-871-6334 | Cell: 267-449-1360
Connect with PCOM