Sutter Honored by Alma Mater
January 16, 2018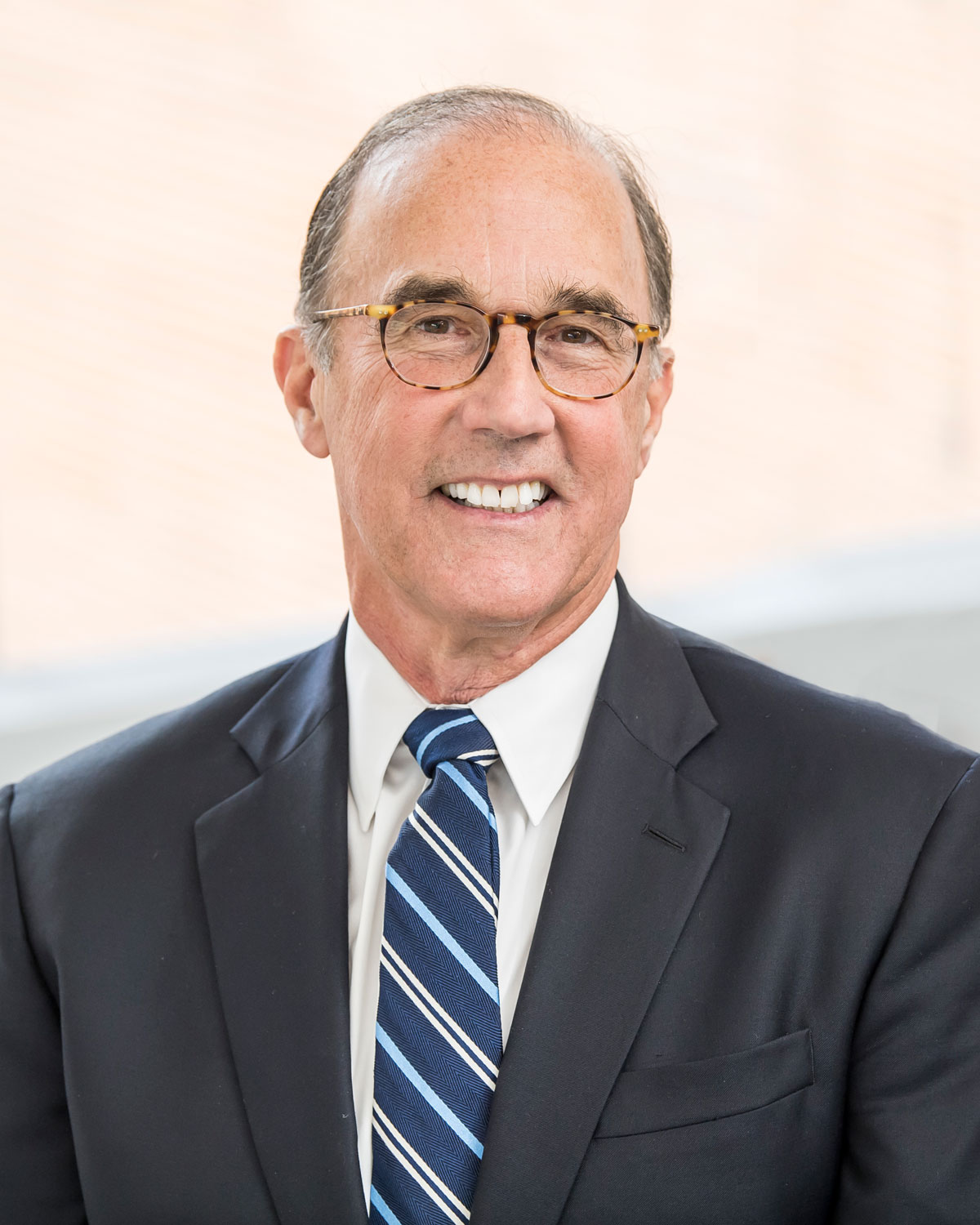 Philadelphia College of Osteopathic Medicine (PCOM) has announced Francis P. Sutter, DO, FACS, FACOS as the recipient of the 2018 OJ Snyder Memorial Medal. It is presented in memory of the co-founder of PCOM and is the College's highest award, which recognizes leadership and service to the osteopathic profession and to the institution. Dr. Sutter is a graduate of the PCOM class of 1976. He will receive his medal during PCOM's Founders' Day luncheon on Friday, Jan. 26.
Dr. Sutter, chief of cardiac surgery at Lankenau Medical Center and clinical professor of surgery at Jefferson Medical College, is well-known for his innovative approach to coronary bypass surgery, using a robotic surgical system to perform coronary artery bypass grafts while his patients' hearts continue to beat. The procedure is far less intrusive, sparing his patients the foot-long incision, split sternum and connection to a heart-lung machine that is required in traditional coronary bypass surgeries.
Dr. Sutter has performed close to 1,700 of these procedures—more than any surgeon in the United States—and has presented his method to cardiothoracic surgeons and cardiologists across the globe. He began performing the minimally invasive robotic bypass surgeries at Lankenau in 2005, after he, his partner and the hospital conducted a $1 million fundraising drive to purchase the robot.
In addition to his pioneering surgical approach, Dr. Sutter has made several additional contributions to the field of surgery, such as: co-founding the Delaware Valley STS Quality Improvement Initiative; serving as co-chair and representative of the General & Subspecialty Surgery Residency Evaluations & Standards Committee for the American College of Osteopathic Surgeons; and serving as guest reviewer of the Annals of Thoracic Surgery and the Journal of Thoracic & Cardiovascular Surgery. Dr. Sutter is also a past member of the National Quality Forum, and holds memberships to a multitude of professional and scientific societies. He also was the first osteopathic physician to be board certified by the American Board of Thoracic Surgery.
Dr. Sutter has led national and international scientific meetings, frequently an invited guest speaker; he shares his expertise in the area of minimally-invasive surgical robotics. He has also published extensively on surgical treatments and has served as principal investigator and sub-investigator in studies and trials sponsored by the National Institutes of Health and the National Heart, Lung, and Blood Institute.
Over the years, Dr. Sutter has continued an association with PCOM, as a clinical associate professor, Department of Surgery, Division of Vascular and Thoracic Surgery. PCOM students have completed rotations with his department at Lankenau. And he returns to campus annually to present to PCOM's Surgery Club.
A native of Philadelphia, Dr. Sutter is a graduate of Cardinal O'Hara High School and has been inducted into their Sports Hall of Fame. He is also a graduate of LaSalle University and a recipient of the institution's Roland Holroyd Award, presented to a distinguished physician.


You May Also Like:


About Philadelphia College of Osteopathic Medicine
Founded in 1899, Philadelphia College of Osteopathic Medicine has trained thousands of highly competent, caring physicians, health practitioners and behavioral scientists who practice a "whole person" approach to care—treating people, not just symptoms. PCOM offers doctoral degrees in clinical psychology, osteopathic medicine, pharmacy, physical therapy and school psychology, and graduate degrees in biomedical sciences, forensic medicine, mental health counseling, organizational development and leadership, physician assistant studies, school psychology, and public health management and administration. Our students learn the importance of health promotion, research, education and service to the community. Through its community-based Healthcare Centers, PCOM provides care to medically underserved populations in inner city and rural locations. For more information, visit pcom.edu.
For more information, contact:
Orla Moloney
Public Relations and Marketing Specialist
Office: 215-871-6334 | Cell: 267-449-1360
Connect with PCOM