Linda Adkison, PhD, Is Appointed Associate Provost
February 3, 2020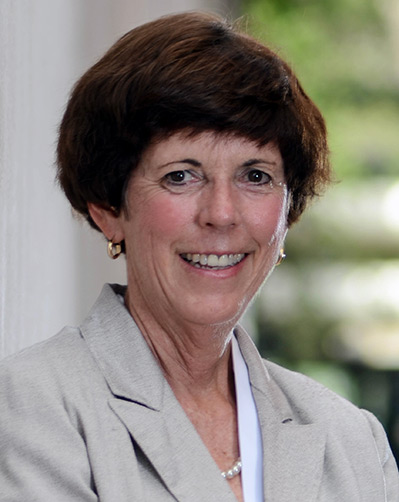 Philadelphia College of Osteopathic Medicine (PCOM) has named Linda R. Adkison, MS, PhD, as associate provost. In this role, Dr. Adkison will direct and coordinate accreditation and organizational planning and development of new academic programs. In addition, she will be responsible for annual academic strategic planning, progress reporting of institutional effectiveness and the collection of educational outcome data.
Dr. Adkison will work with the provost and the office of academic affairs to formulate and administer organizational policies and respond to external regulatory groups for all colleges and schools on PCOM's campuses in Philadelphia, Suwanee and Moultrie.
She said, "I am pleased to join PCOM and look forward to working with faculty and staff."
Most recently, Dr. Adkison served as the provost and dean of the school of medicine at Trinity Medical Sciences University, St. Vincent and the Grenadines, West Indies. In addition, she has worked as the associate dean for curricular affairs at Kansas City University of Medicine and Biosciences, Kansas City, Missouri, and as the genetics curriculum coordinator and discipline head at Mercer University School of Medicine, Macon, Georgia.
PCOM Provost Kenneth Veit, DO, MBA, FACOFP, said, "I look forward to working with Dr. Adkison in this position. Her wealth of experience will be very valuable as we move our university to the next level."
Dr. Adkison earned a Bachelor of Science and a Master of Science from Georgia Southern University, Statesboro, Georgia, and a PhD from Texas A&M University, College Station Texas. She has completed postgraduate training at Mount Sinai School of Medicine of New York University, New York, the Albert Einstein College of Medicine, The Bronx, New York, and Harvard Medical School, Boston, Massachusetts. In addition, she earned a National Institutes of Health postdoctoral fellowship from The Jackson Laboratory, Bar Harbor, Maine.
You May Also Like:
About PCOM Georgia
Established in 2005, PCOM Georgia is a private, not-for-profit, accredited institute of higher education dedicated to the healthcare professions. The Suwanee, Georgia, campus is affiliated with Philadelphia College of Osteopathic Medicine which has a storied history as a premier osteopathic medical school. PCOM Georgia offers doctoral degrees in osteopathic medicine, pharmacy, and physical therapy and graduate degrees in biomedical sciences and physician assistant studies. Emphasizing "a whole person approach to care," PCOM Georgia focuses on educational excellence, interprofessional education and service to the wider community. The campus is also home to the Georgia Osteopathic Care Center, an osteopathic manipulative medicine clinic, which is open to the public by appointment. For more information, visit pcom.edu or call 678-225-7500.
For more information, contact:
Barbara Myers
Public Relations Manager
Email: BarbaraMy@pcom.edu
Office: 678-225-7532 | Cell: 770-309-0613
Connect with PCOM Georgia