Timothy Burgess Named to PCOM Boards of Trustees
January 7, 2020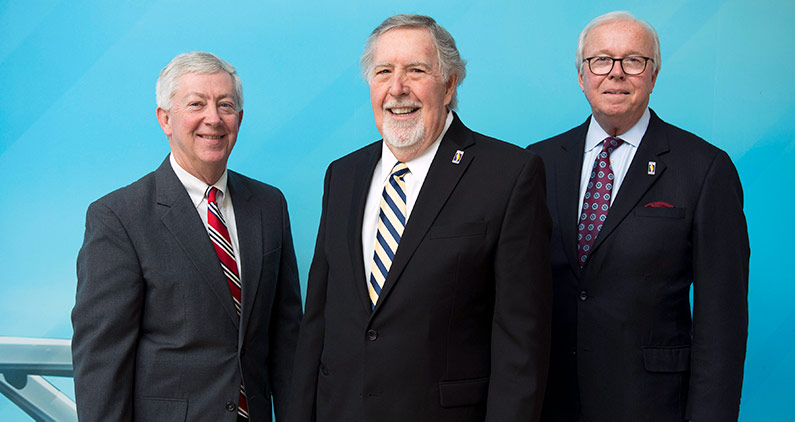 Burgess joins fellow Georgia residents Wayne Sikes and David McCleskey as members of the College's Boards of Trustees.
---
Philadelphia College of Osteopathic Medicine (PCOM) has named Timothy Burgess of Athens, Georgia, to its Boards of Trustees.
"PCOM continues to strengthen leadership with the addition of Tim Burgess," said Board member David McCleskey of Hoschton, Georgia. McCleskey serves as the chair of the Board Effectiveness and Governance Committee. "His legacy of financial stewardship, civic engagement and policy development will enhance PCOM's presence among elected, appointed and policy leaders."
PCOM has campuses in Philadelphia, Pennsylvania, and Suwanee and Moultrie, Georgia.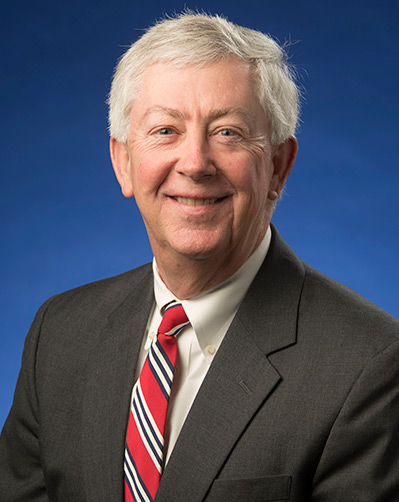 Burgess said, "I can think of no more important challenge today than to train and prepare the next generation of healthcare providers. I am honored to have been asked to join the PCOM Boards of Trustees and look forward to contributing in a small way to this very noble effort."
With a wide range of state-wide experience, Burgess formerly served as the senior vice president for finance and administration at the University of Georgia. In addition, he has served as the commissioner of the Georgia Department of Community Health, commissioner of the Georgia Department of Motor Vehicle Safety, and chief financial officer for the Georgia Technology Authority. He also served as the director and state budget officer of the Governor's Office of Planning and Budget for Governors Zell Miller and Roy Barnes.
Burgess earned a Master of Public Administration degree from Georgia State University, Atlanta, and a BA in Political Science from the University of Georgia, Athens.
He is currently in his sixth year as an elected member of the Oconee County School System Board of Education. A Leadership Georgia graduate, Burgess served nine years on the St. Mary's Health Care System Board of Directors and on the Strategic Planning Advisory Committee for the University of Georgia.
"Tim will certainly add value to our high-performing Boards of Trustees as PCOM continues to be a leader in medical education, innovation and osteopathic medicine," Jay S. Feldstein, DO '81, PCOM president and CEO, said. "We look forward to his contributions."
Board member Wayne Sikes of Snellville, Georgia, chair of the Development Committee, said, "Tim's extensive experience in state government, higher education and corporate governance will allow him to immediately step into an active role on PCOM's board."
You May Also Like:
About PCOM Georgia
Established in 2005, PCOM Georgia is a private, not-for-profit, accredited institute of higher education dedicated to the healthcare professions. The Suwanee, Georgia, campus is affiliated with Philadelphia College of Osteopathic Medicine which has a storied history as a premier osteopathic medical school. PCOM Georgia offers the doctor of osteopathic medicine degree, the doctor of pharmacy degree, the doctor of physical therapy degree, as well as graduate degrees in biomedical sciences and physician assistant studies. Emphasizing "a whole person approach to care," PCOM Georgia focuses on educational excellence, interprofessional education and service to the wider community. The campus is also home to the Georgia Osteopathic Care Center, an osteopathic manipulative medicine clinic, which is open to the public by appointment. For more information, visit pcom.edu or call 678-225-7500.
For more information, contact:
Barbara Myers
Public Relations Manager
Email: BarbaraMy@pcom.edu
Office: 678-225-7532 | Cell: 770-309-0613
Connect with PCOM Georgia