Interim Dean for School of Pharmacy Announced
June 27, 2017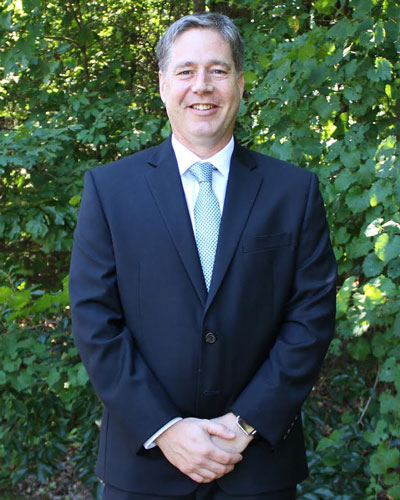 Dr. Michael Lee
---
Philadelphia College of Osteopathic Medicine (PCOM) recently appointed Michael Lee, PhD, as Interim Dean of the PCOM School of Pharmacy located at the Georgia campus in Suwanee. Dr. Lee, who additionally holds the titles of Assistant Dean for Professional and Student Affairs and Associate Professor in the Department of Pharmaceutical Sciences, has been a faculty member since 2011.
Dr. Lee is filling the interim position following the departure of founding Dean and Chief Academic Officer Mark Okamoto, PharmD, who was instrumental in establishing and growing the School of Pharmacy including obtaining its initial accreditation. A national search to permanently fill this post has commenced.
Dr. Lee acknowledges Dr. Okamoto's significant contributions to the pharmacy program.
"I am honored to lead the School of Pharmacy through this period of transition," he said, "The work and effort of Dean Okamoto and the faculty and staff to establish the School of Pharmacy in 2009 is a tremendous achievement. I believe PCOM is well positioned to build on this strong foundation."
He added, "I am excited and look forward to working closely with our faculty, preceptors and external partners to continue to develop and grow the PharmD program."
Dr. Lee earned a Bachelor of Science degree in biochemistry from the University of New Hampshire, Durham, New Hampshire, and a PhD in Neuroscience from the University of Colorado Health Sciences Center in Denver.
Prior to coming to GA-PCOM, he held a faculty appointment in the Department of Pharmaceutical Sciences at the Appalachian College of Pharmacy in Oakwood, Virginia, and served as the Assistant Dean for Student and Alumni Affairs.
Dr. Lee is a member of the American Association of Colleges of Pharmacy and a 2017 graduate of Leadership Gwinnett.
You May Also Like:


About PCOM Georgia
Established in 2005, PCOM Georgia is a private, not-for-profit, accredited institute of higher education dedicated to the healthcare professions. The Suwanee, Georgia, campus is affiliated with Philadelphia College of Osteopathic Medicine which has a storied history as a premier osteopathic medical school. PCOM Georgia offers the doctor of osteopathic medicine degree, the doctor of pharmacy degree, the doctor of physical therapy degree, as well as graduate degrees in biomedical sciences and physician assistant studies. Emphasizing "a whole person approach to care," PCOM Georgia focuses on educational excellence, interprofessional education and service to the wider community. The campus is also home to the Georgia Osteopathic Care Center, an osteopathic manipulative medicine clinic, which is open to the public by appointment. For more information, visit pcom.edu or call 678-225-7500.
For more information, contact:
Barbara Myers
Public Relations Manager
Email: BarbaraMy@pcom.edu
Office: 678-225-7532 | Cell: 770-309-0613
Connect with PCOM Georgia