Faculty Highlight: Dusty Lisi, PharmD, BCPS
September 18, 2018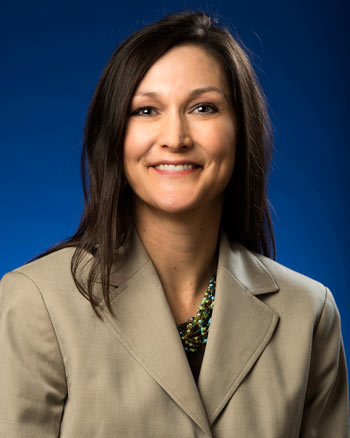 This month's faculty highlight features Dusty Lisi, PharmD, BCPS, assistant professor in the Department of Pharmaceutical Sciences.
Why did you choose a career in pharmacy education?
I chose a career in pharmacy because I wanted to be in a profession that allows me to help patients to better understand and manage their illnesses. I also have the hope that in time we will be able to provide personalized medicine—treating patients with the right drug to achieve the best therapeutic outcomes without any adverse effects.
What is your research interest?
I am strongly interested in the therapeutic management of heart failure and how pharmacists can improve the outcomes in patients who have heart failure.
What advice do you have for a person considering a career in pharmacy?
I tell anyone considering a career in pharmacy to take time to work with pharmacists in various settings in order to better understand all of the different roles and responsibilities that pharmacists can have in caring for patients, managing disease states, developing new drugs, evaluating formulary decisions and pharmacoeconomics so that he/she can determine what area most interests them. I also tell them to get ready to spend a lifetime learning because the field of pharmacy and what we know about the management of diseases with pharmacotherapy is constantly changing.
What is your favorite ice cream flavor?
Strawberry cheesecake.