Alex Nicholas, DO, FAAO, Awarded PCOM OJ Snyder Award
February 28, 2019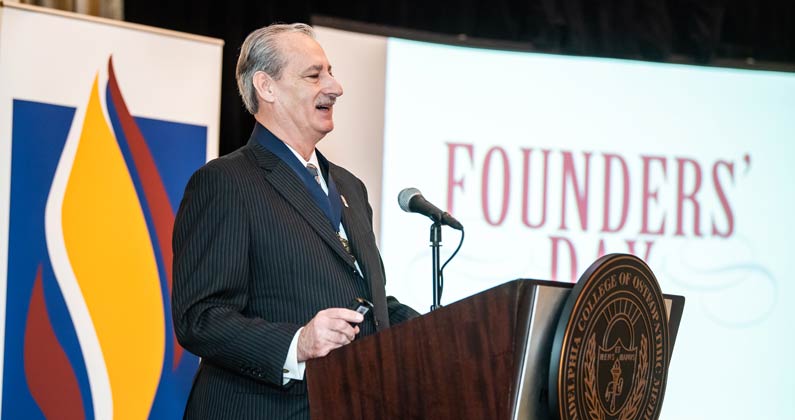 On Friday, January 25, 2019, at the PCOM Founders' Day celebration on the Philadelphia campus, President Jay Feldstein, DO, presented Alexander S. Nicholas, DO, FAAO, the prestigious OJ Snyder Memorial Medal.
The Snyder Memorial Medal is the highest award given at PCOM, in honor of one of the two osteopathic physicians that founded PCOM in the year 1899. This year PCOM celebrates its 120th birthday.
Dr. Alex Nicholas has served the College for more than 40 years, including serving as Chair of the Department of Osteopathic Manipulative Medicine for over 30 years. He is widely recognized for his contributions to the College and for touching the lives and shaping the future of thousands of osteopathic physicians.
View the PCOM press release to read more about Dr. Nicholas as well as his contributions to the College and osteopathic profession.