Biomed Professor Wins Patent for Heart Drug
November 17, 2016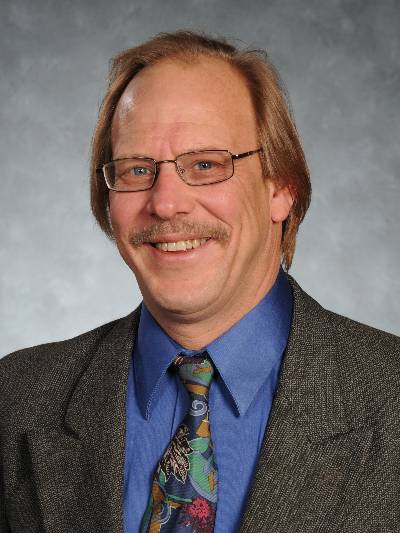 Dr. Lindon Young, professor, bio-medical sciences, was recently awarded a patent for a solution he invented
which could stop reperfusion injury after a heart attack.
---
According to the World Health Organization, about 30 percent of deaths worldwide stem from coronary heart disease, the effects of which can be attributed to reperfusion injury.
Reperfusion occurs when blood flow is restored to tissues after a heart attack. There is currently no therapeutic available to lessen the damage caused by reperfusion injuries, which is caused by a buildup of reactive oxygen species (ROS) in the blood.
ROS are molecules of oxygen that are unstable, and react to other molecules in the body. In low levels, they can be helpful in the cell signaling process, but a buildup could lead to what is essentially a more efficient form of apoptosis—a process the body uses to prune unneeded or unwanted cells. When apoptosis works too well, it can kill too many cells and inflict tissue damage.
Lindon Young, PhD, professor, bio-medical sciences, Philadelphia College of Osteopathetic Medicine, has been studying the regulation of mechanisms related to ROS buildup, to determine whether inhibiting ROS would lessen the damage and ultimately create a therapeutic to treat those injuries.
He recently was awarded a patent for a solution he invented that could potentially stop this damage, by injecting the solution—comprised of the peptide PKC epsilon inhibitor—into the affected area to stave off tissue damage right at the site.
"This tool has shown remarkable restoration of heart function in our preclinical models," explained Dr. Young, adding that the ultimate goal is to present his treatment to the Federal Drug Administration (FDA) for approval to be sold commercially.
"There's nothing that's approved right now that can stave off injury and improve function after a heart attack," he said. "There are a lot of trials, but everything has failed up until this point."
One reason could be that nothing yet has been effective in stopping the buildup of ROS, which occurs when enzymes in the body that normally monitor oxygen in cells get too overwhelmed when blood flow is restored. Dr. Young compares it to a leak in the basement: "Water's gushing in under the door, and the mops you're trying to use to soak up all that water can't do it. We're trying to stop the water from getting in the first place, like putting a dyke outside the door."
Dr. Young says that obtaining a patent is just one step on the road to gaining FDA approval, but an important one nonetheless. "It's essential. You simply can't get FDA approval without a patent."
He and his team will continue to study the metabolic effects of the solution, as well as its toxicology, to present to the FDA as part of the approval process. "We'll study things like how long it sits in the blood, its volume of distribution, and determine the safest levels of dosing," he said, adding that existing literature on the peptide has bolstered his confidence in its safety.
"Reperfusion injury as a whole has been very difficult problem to treat—this has been an enigma for people," he said. "There is a really big need here."
You May Also Like:


About Philadelphia College of Osteopathic Medicine
Founded in 1899, Philadelphia College of Osteopathic Medicine has trained thousands of highly competent, caring physicians, health practitioners and behavioral scientists who practice a "whole person" approach to care—treating people, not just symptoms. PCOM offers doctoral degrees in clinical psychology, osteopathic medicine, pharmacy, physical therapy and school psychology, and graduate degrees in biomedical sciences, forensic medicine, mental health counseling, organizational development and leadership, physician assistant studies, school psychology, and public health management and administration. Our students learn the importance of health promotion, research, education and service to the community. Through its community-based Healthcare Centers, PCOM provides care to medically underserved populations in inner city and rural locations. For more information, visit pcom.edu.
For more information, contact:
Orla Moloney
Public Relations and Marketing Specialist
Office: 215-871-6334 | Cell: 267-449-1360
Connect with PCOM