College Launches Crowdfunding Platform
December 5, 2017
Student groups, faculty members and staff at PCOM can now raise money for various projects related to research, events, programs and more through Impact PCOM, the College's new crowdfunding platform.
"Impact PCOM was started with the goal of engaging students, faculty and staff directly in the fundraising process, enabling them to see the immediate results of their efforts," said Carrie Collins, JD, chief advancement officer, adding that alumni are also encouraged to donate to the project of their choice.
"Projects funded through Impact PCOM are meant to positively impact the community, both on and off campus, by reinforcing and expanding the College's footprint in Philadelphia and Georgia."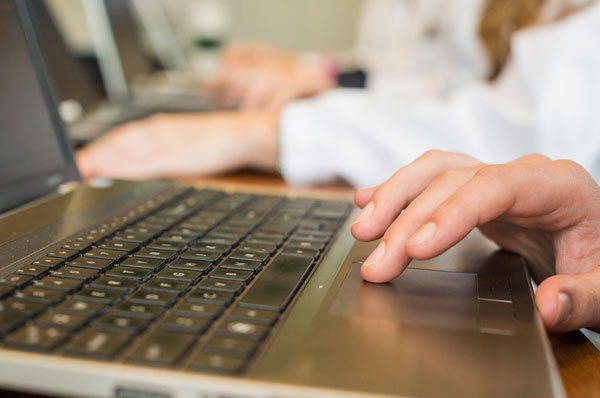 Campaigns must benefit an official campus student group, faculty research project or other PCOM initiative. All projects are subject to an approval process of 7-10 business days, during which applications are reviewed for viability, representation of the College's mission, and adherence to PCOM's strategic priorities. Projects submitted to raise tuition funds, for non-academic travel, or to benefit an individual, will not be considered.
Ms. Collins noted that a benefit of applying to Impact PCOM—versus using a third-party platform—is that there are no hidden fees or additional costs; all of the money raised goes directly toward the project. If a funding goal is not met, that money will be used toward future initiatives supporting the mission of the club, organization, program or research project.
"This will take effort on the part of those who submit their projects to Impact PCOM," said Ms. Collins. "Applicants should be ready to hustle and take advantage of their network, in order to raise the dollars that they need."
For more information, visit alumni.pcom.edu/impactpcom.

You May Also Like:


About Philadelphia College of Osteopathic Medicine
Founded in 1899, Philadelphia College of Osteopathic Medicine has trained thousands of highly competent, caring physicians, health practitioners and behavioral scientists who practice a "whole person" approach to care—treating people, not just symptoms. PCOM offers doctoral degrees in clinical psychology, osteopathic medicine, pharmacy, physical therapy and school psychology, and graduate degrees in biomedical sciences, forensic medicine, mental health counseling, organizational development and leadership, physician assistant studies, school psychology, and public health management and administration. Our students learn the importance of health promotion, research, education and service to the community. Through its community-based Healthcare Centers, PCOM provides care to medically underserved populations in inner city and rural locations. For more information, visit pcom.edu.
For more information, contact:
Orla Moloney
Public Relations and Marketing Specialist
Office: 215-871-6334 | Cell: 267-449-1360
Connect with PCOM