College Hires New Chief Information Officer
February 18, 2019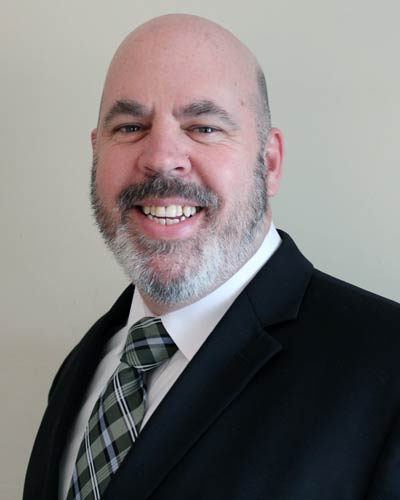 Philadelphia College of Osteopathic Medicine (PCOM) has named Richard T. "Rick" Smith, MBA, as the College's Chief Information Officer, effective February 25. In this role, he will direct the information and data integrity of the College as well as all information technology (IT) functions. In addition, he will work closely with the chief information security officer to ensure the College's IT systems are best prepared to combat security breaches and other vulnerability issues.
Mr. Smith brings more than two decades of experience leading the technological development of architecture and application development frameworks in a variety of industries. Most recently, he served as vice president of corporate information technology at Elwyn, one of the largest human service organizations in the U.S., located in Media, Pennsylvania. In that role, he worked to improve the efficiency and effectiveness of that organization's IT infrastructure, which positively impacted roughly 3,500 employees.
"Rick's breadth of experience developing, improving and managing effective IT systems in several industries—including healthcare—make him an ideal fit for this role as PCOM continues to expand both geographically and academically," said Jay S. Feldstein, DO '81, president and CEO. "I am confident he will be a strong asset in helping our institution keep pace with the increasing digitization of the healthcare field."
"The role of chief information officer continues to evolve as we progress through the digital revolution. The CIO of the future needs to be an inspirational leader and strategic partner of the business that consistently delivers results, exceeds the expectations of all stakeholders and maximizes the business value delivered via technology," said Mr. Smith. "I am excited to become a member of the PCOM team where we will continue to innovate and lead in higher education."
Mr. Smith received his master's in business administration and his bachelor's in management information systems both from St. Joseph's University. He lives in Haverford, Pennsylvania.

You May Also Like:


About Philadelphia College of Osteopathic Medicine
Founded in 1899, Philadelphia College of Osteopathic Medicine has trained thousands of highly competent, caring physicians, health practitioners and behavioral scientists who practice a "whole person" approach to care—treating people, not just symptoms. PCOM offers doctoral degrees in clinical psychology, osteopathic medicine, pharmacy, physical therapy and school psychology, and graduate degrees in biomedical sciences, forensic medicine, mental health counseling, organizational development and leadership, physician assistant studies, school psychology, and public health management and administration. Our students learn the importance of health promotion, research, education and service to the community. Through its community-based Healthcare Centers, PCOM provides care to medically underserved populations in inner city and rural locations. For more information, visit pcom.edu.
For more information, contact:
Orla Moloney
Public Relations and Marketing Specialist
Office: 215-871-6334 | Cell: 267-449-1360
Connect with PCOM