Mason Appointed Chief Student Affairs Officer
December 6, 2018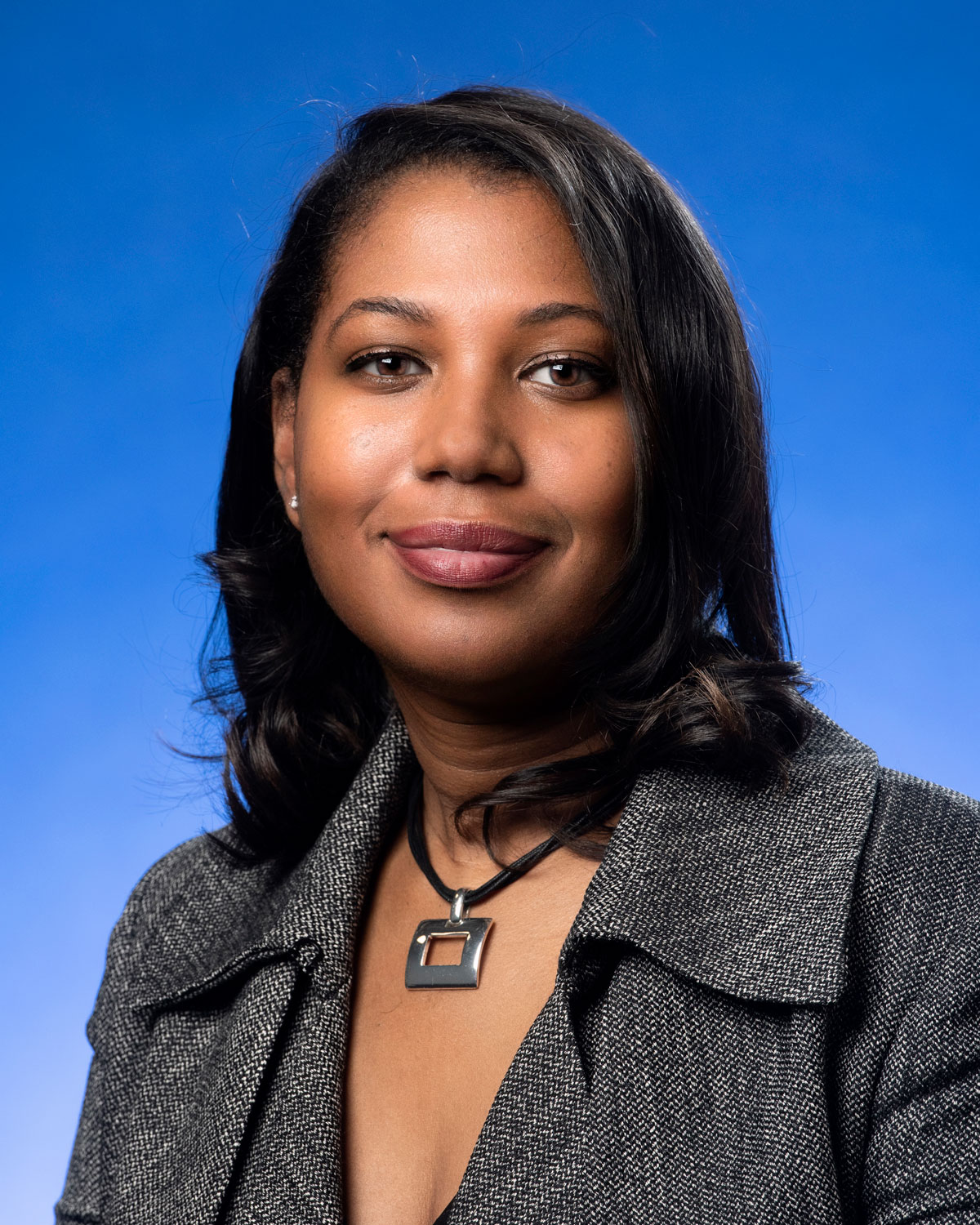 Philadelphia College of Osteopathic Medicine (PCOM) has named Patience A. Mason, MEd, of Lawrenceville, Georgia, as its new Chief Student Affairs Officer effective November 26, 2018. In this role, Mason leads the student affairs operations, programs and functions at the Philadelphia, Pennsylvania, and the Suwanee and Moultrie, Georgia, campuses. She will oversee student activities, clubs and organizations, in addition to career, academic support, counseling and disability services, student recreation and fitness, and selected campus events for more than 2,800 students.
Mason, who will work with students at PCOM, GA-PCOM and the developing PCOM South Georgia, said, "Student Affairs is in a unique position to be able to help our students be successful and achieve their goals. The college is growing and to be a part of that growth is very exciting and meaningful to me." Having been a part of the college for almost 12 years, she added, "We have an incredible cohort of faculty and administrators who are dedicated to our students. I am looking forward to working with them to make a difference in the lives of all PCOM students."
Mason, who has served as the PCOM interim chief student affairs officer since July 2018, has directed the Center for Student Affairs at GA-PCOM in Suwanee, Georgia, since 2012. In addition, she served as the associate director of the Center for Student Affairs from 2007 to 2012. Prior to joining PCOM, Mason was the director of student life for Georgia Perimeter College, Atlanta, Georgia, and a first year counselor at Montclair State University, Upper Montclair, New Jersey.
PCOM Provost Ken Veit, DO, MBA, said, "Ms. Mason is respected on all PCOM campuses. She has the professional experience and attributes to immediately contribute to the overall mission of PCOM in the challenging field of student affairs and in the growth of our academic institution."
Mason currently serves on the American Association of Colleges of Osteopathic Medicine Empathy and Diversity committees, and on the Student Affairs Council. At GA-PCOM, Mason has served on the Student Progress and Evaluation Committee, the Campus Crisis Management Team, the PCOM Diversity Committee, and as an advisor to the Student National Medical Association. She is a 2018 graduate of Leadership Gwinnett.
Mason earned a master's degree in education with a specialization in higher education administration from the University of Virginia, Charlottesville, Virginia, and a bachelor of arts degree in psychology from the University of Notre Dame, Notre Dame, Indiana.

You May Also Like:


About PCOM Georgia
Established in 2005, PCOM Georgia is a private, not-for-profit, accredited institute of higher education dedicated to the healthcare professions. The Suwanee, Georgia, campus is affiliated with Philadelphia College of Osteopathic Medicine which has a storied history as a premier osteopathic medical school. PCOM Georgia offers the doctor of osteopathic medicine degree, the doctor of pharmacy degree, the doctor of physical therapy degree, as well as graduate degrees in biomedical sciences and physician assistant studies. Emphasizing "a whole person approach to care," PCOM Georgia focuses on educational excellence, interprofessional education and service to the wider community. The campus is also home to the Georgia Osteopathic Care Center, an osteopathic manipulative medicine clinic, which is open to the public by appointment. For more information, visit pcom.edu or call 678-225-7500.
For more information, contact:
Barbara Myers
Public Relations Manager
Email: BarbaraMy@pcom.edu
Office: 678-225-7532 | Cell: 770-309-0613
Connect with PCOM Georgia