GA-PCOM Hosts Annual Camp Neuro
June 7, 2017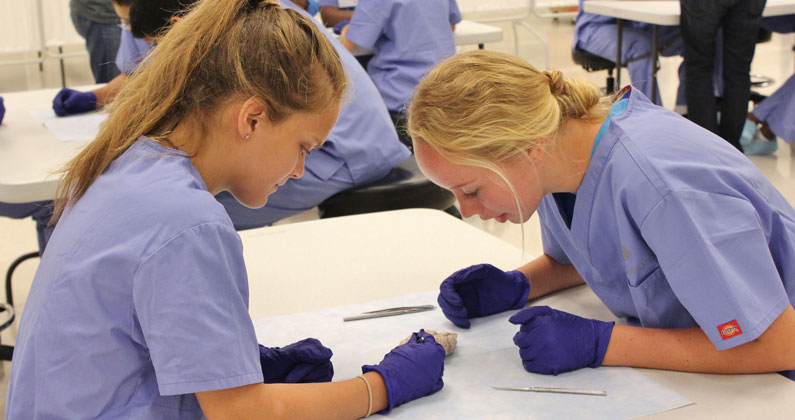 High school students were able to learn about the brain and nervous system during the third annual Camp Neuro at GA-PCOM.

---
For the third consecutive year, Georgia Campus – Philadelphia College of Osteopathic Medicine (GA-PCOM) is giving Georgia high school students the opportunity to experience medical school through a week-long summer day camp focusing on the brain and nervous system.
Known as Camp Neuro, the learning experience is only being offered in metro Atlanta at GA-PCOM. This week's camp features educational activities led by students from the college's osteopathic medicine, biomedical sciences and pharmacy programs, with the support of faculty and staff.
With locations nationwide, Camp Neuro was founded in 2010 as a not-for-profit venture by surgeon Richard Lee, MD, MBA, and several medical students. The program is offered to high school students ages 15 and older who are interested in learning about health care.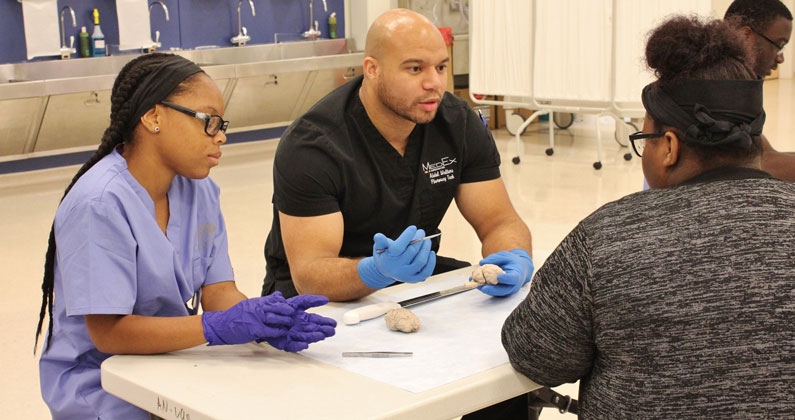 Camp Neuro also provides high school students with an insight into various careers within the fields of medicine.
---
While Camp Neuro's primary focus is on care and maintenance of the brain as well as psychology, it provides high school students with insight into careers in all fields of medicine. Camp goers participate in hands-on workshops, lectures, dissections, student panels, and work on case projects that they present on the last day of the program. Students also tour the GA-PCOM campus, including the College's newly renovated Simulation Center, and take part in healthy living activities.
Topics such as "Stress and the Brain," "Treatment of Addiction and Depression," "Strategies for Success," along with a Career Day round out the program.
For more information on what high school students learn at the week-long event, visit Camp Neuro's website.
You May Also Like:


About PCOM Georgia
Established in 2005, PCOM Georgia is a private, not-for-profit, accredited institute of higher education dedicated to the healthcare professions. The Suwanee, Georgia, campus is affiliated with Philadelphia College of Osteopathic Medicine which has a storied history as a premier osteopathic medical school. PCOM Georgia offers the doctor of osteopathic medicine degree, the doctor of pharmacy degree, the doctor of physical therapy degree, as well as graduate degrees in biomedical sciences and physician assistant studies. Emphasizing "a whole person approach to care," PCOM Georgia focuses on educational excellence, interprofessional education and service to the wider community. The campus is also home to the Georgia Osteopathic Care Center, an osteopathic manipulative medicine clinic, which is open to the public by appointment. For more information, visit pcom.edu or call 678-225-7500.
For more information, contact:
Barbara Myers
Public Relations Manager
Email: BarbaraMy@pcom.edu
Office: 678-225-7532 | Cell: 770-309-0613
Connect with PCOM Georgia