Novel Ways of Looking
February 16, 2017
by Jennifer Schaffer Leone
Modernist poet Wallace Stevens's "Thirteen Ways of Looking at a Blackbird" has been cited as an exercise in perspectivism. Each of the 13 stanzas expresses an endless possibility—questions that lead to more questions, thoughts that bleed into new thoughts. There is a fluidity to his way of looking.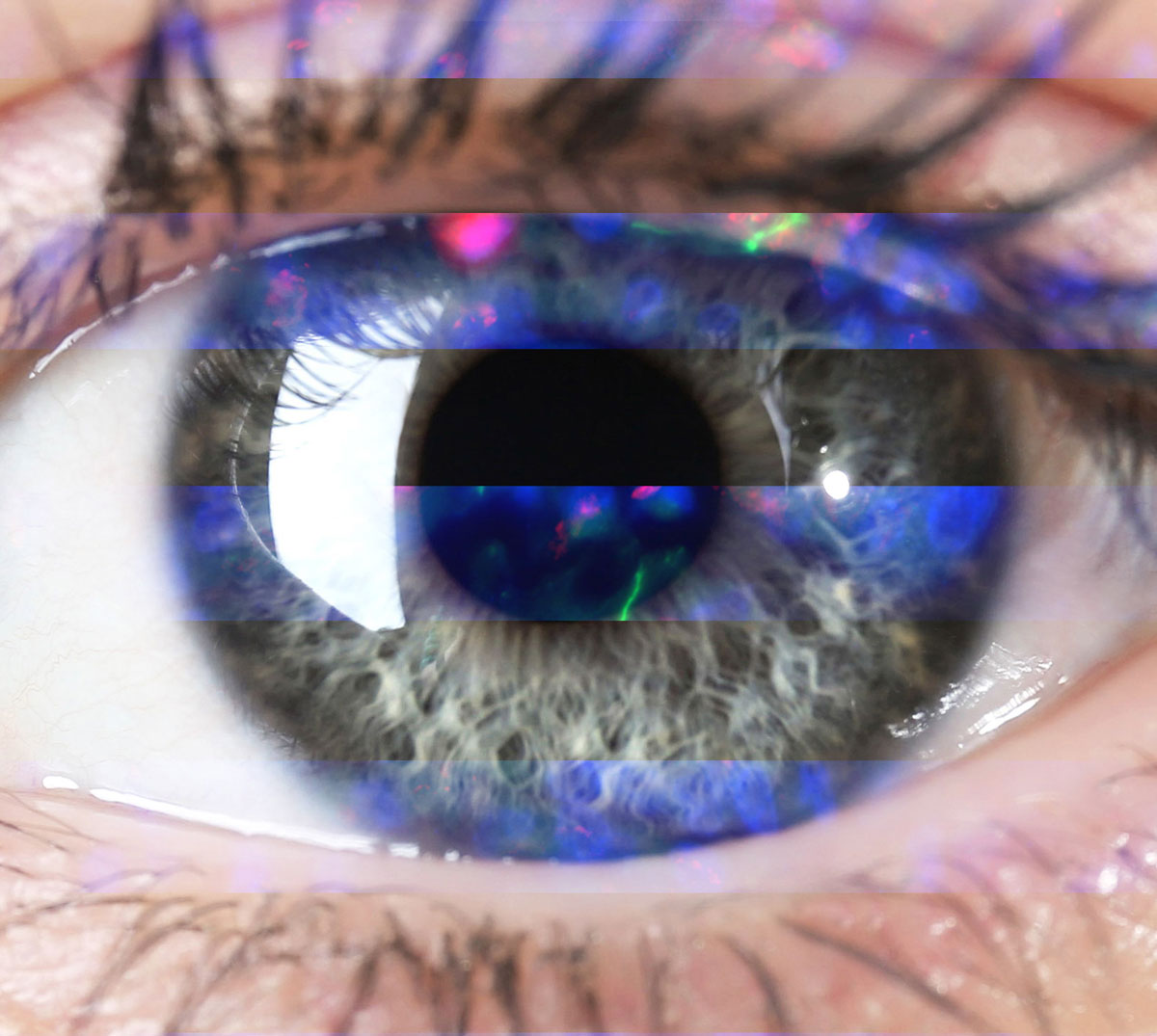 Such an art of observation is often a departure from the field of health care that necessitates quick differential diagnosis. For seeing—really seeing—isn't only about looking outward; it involves looking inward as well.
This issue of Digest Magazine delves into what it truly means to see—to look in depth, to look beneath the surface at facets of the body, the mind and the spirit.
For Mindy George-Weinstein, PhD, chief research and science officer, Philadelphia College of Osteopathic Medicine, and Jacquelyn Gerhart, MS, coordinator, research support staff and bio-imaging, PCOM, three decades of examination have been spent in discovery of Myo/Nog cells, which are critical for normal embryonic development. Their Myo/Nog cells are now the focus of a multi-institutional research consortium that aims to provide a more complete understanding of the impact that the cells have on tumor growth, wound healing and protecting neurons in diseased retina and brain tissues.
Bernard F. Master, DO '66, a successful physician and businessman, has seen and recorded more species—some 7,825—of birds than almost anyone else on earth. Throughout his medical career, birding provided a respite, a balm and a profound connection to the natural world that has given him a sense of place like no other.
Jeffrey Gazzara, DO '16, a neuromusculoskeletal medicine resident at Mercy Health Muskegon, Michigan, suffers from retinitis pigmentosa. Yet he has adapted to and overcome many of the complexities of practicing with a visual deficiency through the power of touch and cognition. By interpreting sensory output, he "sees" health.


---
Thirteen Ways of Looking at a Blackbird
I
Among twenty snowy mountains,
The only moving thing
Was the eye of the blackbird.

II
I was of three minds,
Like a tree
In which there are three blackbirds.

III
The blackbird whirled in the autumn winds.
It was a small part of the pantomime.

IV
A man and a woman
Are one.
A man and a woman and a blackbird
Are one.

V
I do not know which to prefer,
The beauty of inflections
Or the beauty of innuendoes,
The blackbird whistling
Or just after.

VI
Icicles filled the long window
With barbaric glass.
The shadow of the blackbird
Crossed it, to and fro.
The mood
Traced in the shadow
An indecipherable cause.

VII
O thin men of Haddam,
Why do you imagine golden birds?
Do you not see how the blackbird
Walks around the feet
Of the women about you?




VIII
I know noble accents
And lucid, inescapable rhythms;
But I know, too,
That the blackbird is involved
In what I know.

IX
When the blackbird flew out of sight,
It marked the edge
Of one of many circles.

X
At the sight of blackbirds
Flying in a green light,
Even the bawds of euphony
Would cry out sharply.

XI
He rode over Connecticut
In a glass coach.
Once, a fear pierced him,
In that he mistook
The shadow of his equipage
For blackbirds.

XII
The river is moving.
The blackbird must be flying.

XIII
It was evening all afternoon.
It was snowing
And it was going to snow.
The blackbird sat
In the cedar-limbs.

– Wallace Stevens, 1917