PCOM Students Named to SNMA Board
July 23, 2018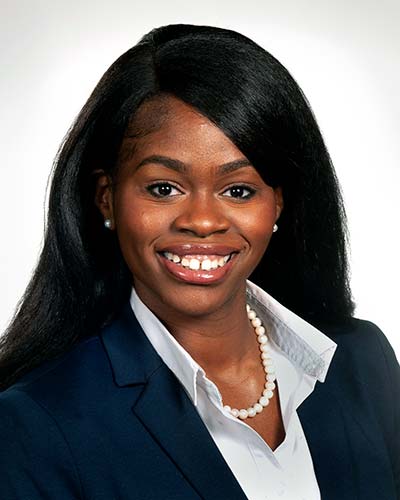 The Student National Medical Association (SNMA) has named Philadelphia College of Osteopathic Medicine (PCOM) Doctor of Osteopathic Medicine (DO) students Janet Nwaukoni (DO '20) and Chetachi E. Odelugo (DO '20) to its Board of Directors. Ms. Nwaukoni will serve as co-chair of the International Affairs National Committee, while Ms. Odelugo will serve as co-chair of the Osteopathic Schools National Committee. The appointments came at the SNMA's Annual Medical Education Conference (AMEC) this spring.
In her role, Ms. Nwaukoni will educate members on international health disparities and crises; inform members of international health opportunities; emphasize the need for cultural competency for successful health interventions; and oversee medical mission trip programming, site selection and mission statements.
She has participated in medical mission trips to more than 15 countries, but says her passion for international medicine was solidified after traveling with the New York University Langone Medical Center to Accra, Ghana. There, she assisted in creating a cohort of women with the APO-1 lipoprotein, a gene related to Systemic Lupus Erythematosus. At PCOM, she has served as co-president of PCOM's SNMA chapter and sits on the College's Diversity Council, working to increase diversity and community involvement at the student level. She hopes to start a nonprofit aimed at inner-city communities that would fund international service trips to help increase awareness of international issues.
"By taking on this role, I'm empowered to redefine international volunteerism, emphasizing the importance of service not only globally, but locally," said Ms. Nwaukoni.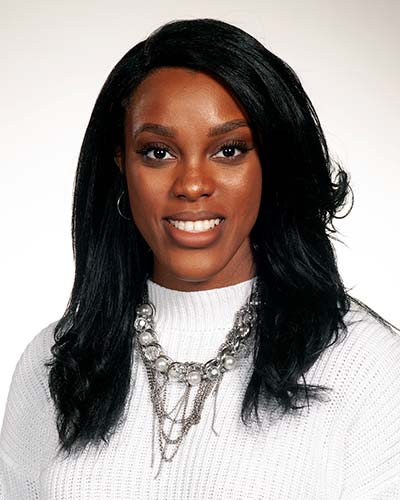 In Ms. Odelugo's new role, she will work to formally integrate the osteopathic focus into SNMA operations. She will also help address the concerns and needs of osteopathic members across the nation while educating medical and undergraduate students about osteopathic medicine. During the 2017-2018 academic year, Ms. Odelugo served as vice president of PCOM's SNMA chapter and as the SNMA Region Eight Academic Affairs co-chair. In addition, she serves on the Board of Directors for the Mid-Atlantic Region of the American Lung Association.
"I'm excited to take on this leadership role and help further integrate the osteopathic philosophy into a largely allopathic organization," said Ms. Odelugo. "My hope is that we can establish SNMA chapters at osteopathic schools that don't yet have them, get more premedical students to participate in workshops focused on osteopathic medicine, and develop exciting new programs for next year's AMEC in Philly and for our National Leadership Institute."
About SNMA
Founded in 1964 by medical students from Howard University College of Medicine and Meharry Medical College, the Student National Medical Association (SNMA) is the nation's oldest and largest independent student-run organization focused on the needs and concerns of medical students of color. Organized with chapters across the nation, the SNMA membership includes over 7,000 medical students, pre-medical students and physicians. SNMA is dedicated to increasing the number of African-American, Latino and other students of color entering and completing medical school and to assisting in the eradication of racial and ethnic health disparities. SNMA community service and mentoring programs provide science appreciation, health care education, mentoring and academic enrichment to elementary, junior high school, high school and college students interested in pursuing health-related careers.

You May Also Like:
About Philadelphia College of Osteopathic Medicine
Founded in 1899, Philadelphia College of Osteopathic Medicine has trained thousands of highly competent, caring physicians, health practitioners and behavioral scientists who practice a "whole person" approach to care—treating people, not just symptoms. PCOM offers doctoral degrees in clinical psychology, osteopathic medicine, pharmacy, physical therapy and school psychology, and graduate degrees in biomedical sciences, forensic medicine, mental health counseling, organizational development and leadership, physician assistant studies, school psychology, and public health management and administration. Our students learn the importance of health promotion, research, education and service to the community. Through its community-based Healthcare Centers, PCOM provides care to medically underserved populations in inner city and rural locations. For more information, visit pcom.edu.
For more information, contact:
Orla Moloney
Public Relations and Marketing Specialist
Office: 215-871-6334 | Cell: 267-449-1360
Connect with PCOM