GCPS' McCleskey Elected to PCOM Board of Trustees
March 18, 2016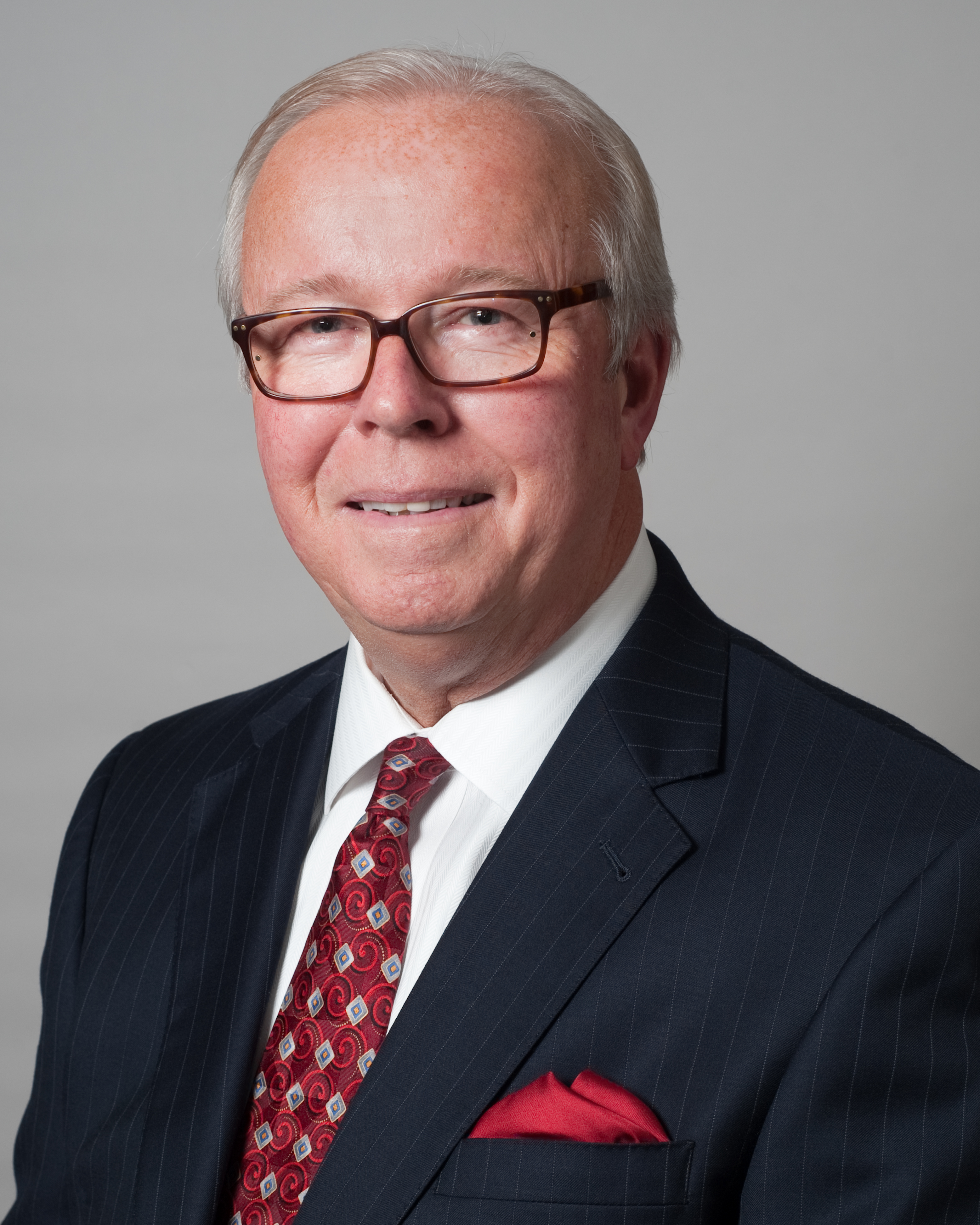 David McCleskey, whose career in public education and community service spans 40 years, was recently elected to the Board of Trustees of Philadelphia College of Osteopathic Medicine. The 117-year-old university established a Georgia branch campus in Suwanee, Georgia, 10 years ago which now offers doctorate degrees in osteopathic medicine and pharmacy and master's degrees in biomedical sciences and physician assistant studies. McCleskey joins fellow Gwinnettian Wayne Sikes as a board member from Georgia.
"The PCOM Board of Trustees has acted wisely by enlisting David's passion for education and his heart for compassionate health care," Georgia's Chief Campus Officer Bryan Ginn said. "His service and sterling reputation will prove extremely beneficial to PCOM and our students."
McCleskey has been an advocate for quality education and health care in Georgia through his many leadership roles at local and state levels. His service has centered on two of Gwinnett's institutions – the Gwinnett County Public School System (GCPS) and Gwinnett Medical Center.
With a bachelor's degree from Mercer University Atlanta and a master's degree from Atlanta University, McCleskey began his career as a classroom teacher and was named Middle School Teacher of the Year and first runner-up for Teacher of the Year for GCPS. After serving 14 years in the classroom, he became the Coordinator of Business Education Partnerships for GCPS where he helped charter a Business Education Partnership Committee with the Gwinnett Chamber of Commerce. In 2002, McCleskey moved into his current role as Governmental Liaison and Community Ombudsman for GCPS. In this role, he has been the liaison with local, state and national elected and appointed officials regarding educational and community issues.
At the state level, McCleskey served as an executive on loan to Georgia Governor Roy Barnes who appointed him as the Executive Director of the Georgia State Board of Education. During Governor Sonny Purdue's administration, he served as Lead Staff and Assistant Policy Director to the Governor's Education Finance Task Force. He then held the position of Chief Operating Officer for the Georgia Teachers' Retirement System.
McCleskey is active in the community as a member of Lawrenceville First Baptist Church where he serves as a deacon and Sunday school teacher. He has served on many boards, including the J.M. Tull - Gwinnett Family YMCA, Mercer University Atlanta Alumni Association, United Way of Gwinnett, Gwinnett Federal Credit Union and the Northeast Georgia Council of the Boy Scouts of America which recently awarded him with the Scott Hudgens Distinguished Citizen Award. McCleskey has also received the Gwinnett County Bar Association's Liberty Bell Award which acknowledges outstanding public service and community involvement. In addition, he received a Public Service Award and the Healthcare Excellence Award from the Gwinnett Chamber of Commerce.
Since 2004, McCleskey served on the Board of Directors of Gwinnett Medical Center, presiding as Chairman of the Board from 2010 until 2015. As Chairman, his leadership led to the opening of the North Tower and the Strickland Heart Center in Lawrenceville, as well as the Center for Surgical Weight Management in Duluth. As Chairman, he led in the establishment of negotiations leading to discussions of a partnership between Gwinnett Medical Center and Northside Hospital. Most recently he was invited to serve on the Gwinnett Medical Center's Foundation Board and the Gwinnett County Library Foundation Board.
McCleskey met his wife, Peggy, also a teacher, while teaching at Lawrenceville Middle School. Together, they have a daughter, Becca.
About PCOM Georgia
Established in 2005, PCOM Georgia is a private, not-for-profit, accredited institute of higher education dedicated to the healthcare professions. The Suwanee, Georgia, campus is affiliated with Philadelphia College of Osteopathic Medicine which has a storied history as a premier osteopathic medical school. PCOM Georgia offers the doctor of osteopathic medicine degree, the doctor of pharmacy degree, the doctor of physical therapy degree, as well as graduate degrees in biomedical sciences and physician assistant studies. Emphasizing "a whole person approach to care," PCOM Georgia focuses on educational excellence, interprofessional education and service to the wider community. The campus is also home to the Georgia Osteopathic Care Center, an osteopathic manipulative medicine clinic, which is open to the public by appointment. For more information, visit pcom.edu or call 678-225-7500.
For more information, contact:
Barbara Myers
Public Relations Manager
Email: BarbaraMy@pcom.edu
Office: 678-225-7532 | Cell: 770-309-0613
Connect with PCOM Georgia