GA-PCOM Profile: Dr. Mandy Reece
December 8, 2016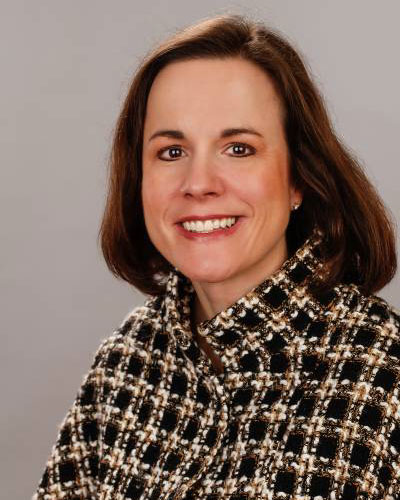 Dr. Mandy Reece is a certified diabetes educator (CDE).

---
The following is the first in an occasional series of profiles on faculty, staff and students on the GA-PCOM campus. This debut profile features Sara (Mandy) Wilson Reece, Pharmd, CDE, CDE, BC-ADM, vice-chair and associate professor in the Department of Pharmacy Practice.


What is your favorite part of your job?
My favorite part of my job is mentoring students and colleagues.
What drew you to GA-PCOM?
I was drawn to the opportunity to be a part of developing a pharmacy program from the ground up and developing multiple healthcare programs within the university.
Tell us about a project or accomplishment that you consider to be the most significant in your career.
I became a certified diabetes educator (CDE) and was elected to Board of Directors for the American Association of Diabetes Educators.
What's the best advice anyone has ever given you?
"Be proactive rather than reactive in each area of life."
If there is one thing that students could take away from your teaching, what would you want it to be?
Learning is a journey that starts as a student and lasts a lifetime.
What do you do like to do in your free time?
I enjoy gardening, traveling, hiking outdoors and running.
What are some of the things/people who inspire you?
My faith as a Christian inspires me daily to live life for an audience of one.
If you specialize in an area/topic, why did you choose to do so?
I specialize in diabetes with a focus in gestational diabetes mellitus and insulin pump therapy. I first developed my passion for diabetes when I was managing an employee based diabetes program. My passion for diabetes has grown over the years and become more focused in recent years.
What are some lessons you've learned over the course of your career?
It is okay to say no. Early in my career, I said yes to many opportunities. Through the years, I have narrowed my focus and said no to many opportunities outside my expertise.
Discuss the professional activities you are currently involved in outside of work.
American Association of Diabetes Educators: Board of Directors; Communications Chair for Atlanta Networking Group
American College of Clinical Pharmacy: Ambulatory Care PRN Membership Committee and Endocrine & Metabolism PRN Communications Committee
Georgia Pharmacy Association: Cannabis Working Group and Leadership GPhA Vetting Committee
Greater Hall Chamber of Commerce: Healthcare Committee
Northeast Georgia Health System: Diabetes Advisory Committee
To nominate someone for a GA-PCOM Profile, please send an email to stayconnected@pcom.edu.
About PCOM Georgia
Established in 2005, PCOM Georgia is a private, not-for-profit, accredited institute of higher education dedicated to the healthcare professions. The Suwanee, Georgia, campus is affiliated with Philadelphia College of Osteopathic Medicine which has a storied history as a premier osteopathic medical school. PCOM Georgia offers the doctor of osteopathic medicine degree, the doctor of pharmacy degree, the doctor of physical therapy degree, as well as graduate degrees in biomedical sciences and physician assistant studies. Emphasizing "a whole person approach to care," PCOM Georgia focuses on educational excellence, interprofessional education and service to the wider community. The campus is also home to the Georgia Osteopathic Care Center, an osteopathic manipulative medicine clinic, which is open to the public by appointment. For more information, visit pcom.edu or call 678-225-7500.
For more information, contact:
Barbara Myers
Public Relations Manager
Email: BarbaraMy@pcom.edu
Office: 678-225-7532 | Cell: 770-309-0613
Connect with PCOM Georgia