GEORGE MCCLOSKEY, PHD
Department of School Psychology
Co-Director of Research, School Psychology
Professor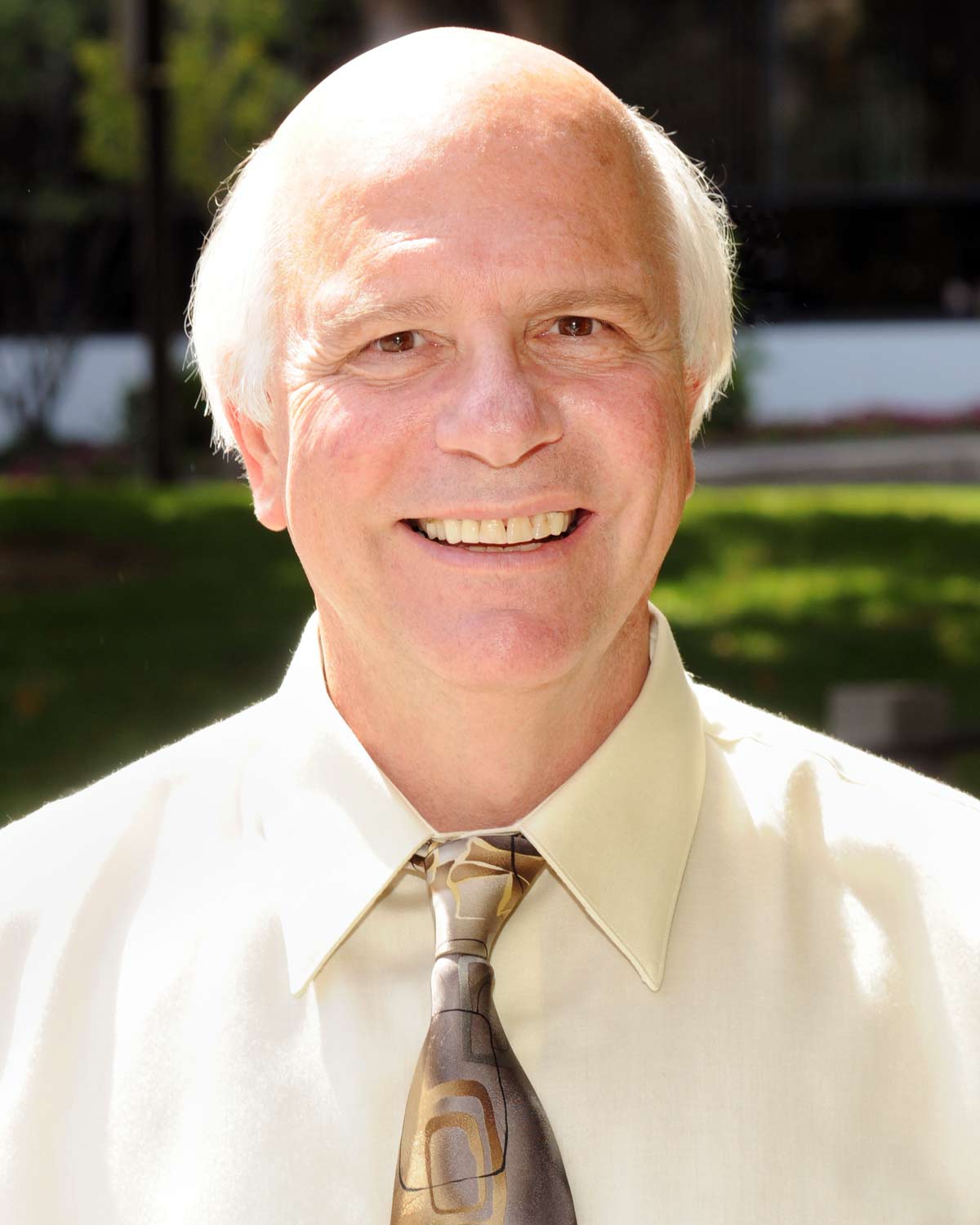 Dr. McCloskey earned a BS in Psychology, magna cum laude, and received the Departmental Award for Excellence in Psychology, from St. Vincent College in 1976. He obtained an MS in School Psychology in 1979 and a PhD in School Psychology in 1985 from The Pennsylvania State University. He has been a certified school psychologist in Pennsylvania and Florida and currently holds Diplomate status with the American Academy of Pediatric Neuropsychology.
Dr. McCloskey has accumulated a broad range of work experiences in the field of psychology over the last 37 years. He has been involved in practical, direct service work in multiple settings, pre-service teaching at the graduate and undergraduate levels, teaching for continuing education and in-service purposes including presentations numbering in the hundreds for state, regional, national and international professional associations, research and test development in both university and corporate settings and administration and supervision in clinical, university and business settings.
Prior to completing his training in school psychology, he worked as a paraprofessional in minimum security prison and community mental health settings. His experience in the field as a school psychologist include interning in the Lancaster City schools; working full-time for the Pinellas County, Florida public schools; and working part-time for State College Area schools in State College, Pennsylvania and the Parkland School District in Allentown, Pennsylvania. From 2003 to 2007, Dr. McCloskey was the Director of the SPARK (School Psychologists Adopting Refined Knowledge) Project for the New York City Department of Education. This program involved coordinating and providing in-service training activities for more than 1,200 school psychologists and 30 supervisors of school psychologists employed by the New York City Department of Education. In 2009, Dr. McCloskey became a consultant to the School District of Philadelphia to assist with updating the skills of more than 100 school psychologists' employed by the School District of Philadelphia.
Dr. McCloskey has been involved in teaching activities since his graduate training days. While a graduate student at Penn State, he taught courses on Statistics for the Biological Sciences for the Statistics Department, assisted Dr. John Salvia in the teaching of a psychoeducational assessment course for psychologists and teachers and taught a Psychology of Learning course for St. Vincent's College. Dr. McCloskey has served as an adjunct faculty member for the School Psychology graduate program at Ryder University in Lawrenceville and for the PCOM Clinical and School Psychology programs, teaching courses in cognitive assessment, intervention and research.
As a Clinical Measurement Consultant for the Psychological Corporation from 1993-2001, Dr. McCloskey devoted several years to in-service training of school, clinical and neuropsychologists, educational evaluators, special educators, speech therapists and other assessment specialists in the use and interpretation of assessment instruments.
Dr. McCloskey has been a full-time member of the PCOM Psychology Department faculty since March 2004. His primary responsibilities include teaching courses in the PsyD and EdS School Psychology programs, supervising doctoral dissertation research, and serving as Director of Research for the School Psychology program.
In addition to his clinical and teaching work, Dr. McCloskey has accumulated over 20 years of experience in research and test development activities. He joined the staff of American Guidance Service (AGS) in 1984 as a research associate in test development. In 1987, he was promoted to Senior Research Associate, and he served as Associate Director of Development from 1989 to 1993. While at AGS, Dr. McCloskey was involved in the development of many of the well-known psychological and educational assessment instruments used by clinicians, including the Kaufman Test of Educational Achievement (KTEA), the Kaufman Adolescent and Adult Intelligence Test (KAIT), the Kaufman Brief Intelligence Test (K-BIT), the AGS Early Screening Profiles, Developmental Indicators for the Assessment of Learning-Third Edition (DIAL-III), Behavior Assessment System for Children (BASC), Social Skills Rating System (SSRS), Kaufman Short Neuropsychological Assessment Procedure (K-SNAP), Kaufman Functional Academic Skills Test (K-FAST), the Oral and Written Language Scales (OWLS), the Comprehensive Assessment of Speech and Language (CASL) and the Multidimensional Self-Concept Scale (MSCS).
As a freelance development specialist, he contributed to the writing of the narrative content and the program logic for the WISC-III Writer, a report writing software program. During 1992-94, as a consultant to the Pennsylvania Department of Education's Instructional Support Team project, Dr. McCloskey provided research design and data analysis services to analyze the results of statewide Support Program effectiveness studies that were the precursors to the current RtI movement. In 1993, Dr. McCloskey took a position as a Clinical Measurement Consultant for The Psychological Corporation, providing consultative and training services throughout the northeast region. Throughout this period, Dr. McCloskey frequently was called on to assist with test development activities, and in 2001, he accepted a position as Senior Research Director in the Test Development department of The Psychological Corporation. In that capacity, he assisted with the development of the Wechsler Preschool and Primary Scales of Intelligence-Third Edition (WPPSI-III) and the Wechsler Intelligence Scale for Children-Fourth Edition (WISC-IV), directed the development of the WISC-IV Integrated, and helped to blueprint a revision of the NEPSY-II: A Developmental Neuropsychological Assessment.
Dr. McCloskey has served as a consultant to state departments of education, universities, professional associations and school districts, providing various training and clinical consultation services. Dr. McCloskey also provides psychoeducational assessment services and consulting on academic and behavioral intervention plans and the implementation of Response to Interventions methods in public schools and instructional methods in private schools.
Dr. McCloskey works with children and adults experiencing various cognitive, learning and behavior difficulties including ADHD, executive dysfunction, memory problems, reading disability, written expression disability, math disability, head trauma, mental retardation, autism, Asperger's and pervasive developmental delay.
Education

Dr. McCloskey earned a BS in Psychology, magna cum laude, and received the Departmental Award for Excellence in Psychology, from St. Vincent College in 1976. He obtained an MS in School Psychology in 1979 and a PhD in School Psychology in 1985 from The Pennsylvania State University.

Research

In addition to his clinical and teaching work, Dr. McCloskey has accumulated over 20 years of experience in research and test development activities. He joined the staff of American Guidance Service (AGS) in 1984 as a research associate in test development. In 1987, he was promoted to Senior Research Associate, and he served as Associate Director of Development from 1989 to 1993. While at AGS, Dr. McCloskey was involved in the development of many of the well-known psychological and educational assessment instruments used by clinicians, including the Kaufman Test of Educational Achievement (KTEA), the Kaufman Adolescent and Adult Intelligence Test (KAIT), the Kaufman Brief Intelligence Test (K-BIT), the AGS Early Screening Profiles, Developmental Indicators for the Assessment of Learning-Third Edition (DIAL-III), Behavior Assessment System for Children (BASC), Social Skills Rating System (SSRS), Kaufman Short Neuropsychological Assessment Procedure (K-SNAP), Kaufman Functional Academic Skills Test (K-FAST), the Oral and Written Language Scales (OWLS), the Comprehensive Assessment of Speech and Language (CASL) and the Multidimensional Self-Concept Scale (MSCS).

Dr. McCloskey's areas of research interest include cognition and cognitive neuropsychology and the relationship of these fields to learning and classroom instruction, and psychological and educational assessment and the link between assessment and intervention. Of particular interest are: 1) the role of executive capacities in learning and production and interventions to increase student executive capacities, 2) reading assessment and instruction, 3) system-wide educational change, 4) memory process and classroom learning, and 5) assessment methodology and the psychometric properties of assessment techniques.

Awards

Alan S. Kaufman, Excellence in Intelligent Testing Award from Fordham University, New York presented at the Fordham University Annual Assessment Conference, May 2012

Award for Distinguished Contributions to School Psychology from the Pennsylvania Psychological Association, June 2008

Certificate of Appreciation, National Association of School Psychologists' Government and Professional Relations Committee, March 2001

Service to Psychology Award from the New Jersey Association of School Psychologists, May 2000

Service to Psychology Award from the Massachusetts Psychological Association, June 2000

Memberships

Chair, Continuing Education Committee, Pennsylvania Psychological Association (2004-2009)
NASP Liaison, Joint Committee for Test Practices (2004-2008)
Advisory Board Member, Association of Educational Therapists
Board of Directors, Pennsylvania Psychological Foundation (1998-2001)
Member, American Psychological Association
Member, National Association of School Psychologists
Member, Eastern Psychological Association
Member, Pennsylvania Psychological Association
Member, Association of School Psychologists of Pennsylvania