BARBARA GOLDEN, PSYD, ABPP
Department of Clinical Psychology
Director of Clinical Services
Professor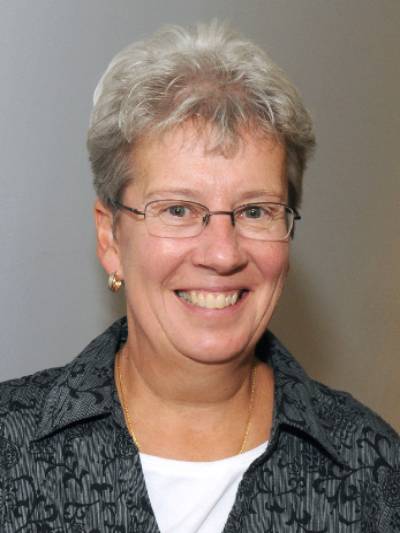 Dr. Golden teaches the first-year students in Behavioral Medicine, as this is her primary area of interest. In particular, as a licensed psychologist, Dr. Golden's clinical and scholarly work includes nonpharmacological pain management, somatization disorder and psychology in primary care.

As the director of the Center for Brief Therapy (the training site for the Psychology Department), Dr. Golden has expanded services from our on-campus training site to the PCOM neighborhood Healthcare Centers and other sites. In keeping with the mission of PCOM, the Healthcare Centers offer service to people around the city who otherwise may not receive them.

In addition to the neighborhood Healthcare Centers, the psychology students work in Geriatrics, Internal Medicine and Pediatrics and in Philadelphia Senior Centers. Psychology students have the opportunity to work with medical students, medical residents and family medicine physicians to offer behavioral health care to a wide variety of populations. In addition to direct service, the psychology students under Dr. Golden's supervision offer in-service training to other social service agencies, schools and churches.

As a member of the American Psychological Association and the Pennsylvania Psychological Association, Dr. Golden presents at annual conventions with PCOM students. These presentations have included topics of psychology and primary care, psychology and chronic medical illness, chronic and acute pain management, and psychology in urban healthcare settings.

In her leisure time, Dr. Golden enjoys spending time with family at the Jersey shore, golfing, and traveling. You also may see her in the half-price ticket line in Times Square.
Education

Dr. Golden received her PsyD in clinical psychology from Loyola College in Baltimore and completed an APA approved internship at University of Medicine and Dentistry of New Jersey and a post-doctoral fellowship at Robert Wood Johnson Medical School.

Research

Dr. Golden has collaborated with the College's Department of Family Medicine on several multidisciplinary research projects. Her publications include topics related to nonpharmacology and chronic pain management.

Awards

Dr. Golden is the 2011 recipient of the Lindback Distinguished Teaching Award. The Lindback Award recognizes academic excellence and outstanding teaching and is one of the most prestigious awards conferred to an instructor in higher education.

Memberships

American Psychological Association
Pennsylvania Psychological Association