Continuing Medical Education Course in Counterstrain a Success
June 14, 2016

Practical Counterstrain Diagnosis and Treatment - Addressing Novel Tenderpoints, Connection Sequences, and Common Treatment Pitfalls in the Care of Patients with Neck and Back Pain
The course (held October 23 and 24, 2015) was a great success! This was both a faculty development course and CME course for physicians in practice. The guest instructor was Ed Goering, DO, from the College of Osteopathic Medicine of the Pacific, Northwest, who is a national expert on Counterstrain OMT. The course was well attended by 42 attendees - a mixture of practicing physicians from surrounding states, PCOM faculty, and Osteopathic Manipulative Medicine Clinical Scholars.
---
More About the Course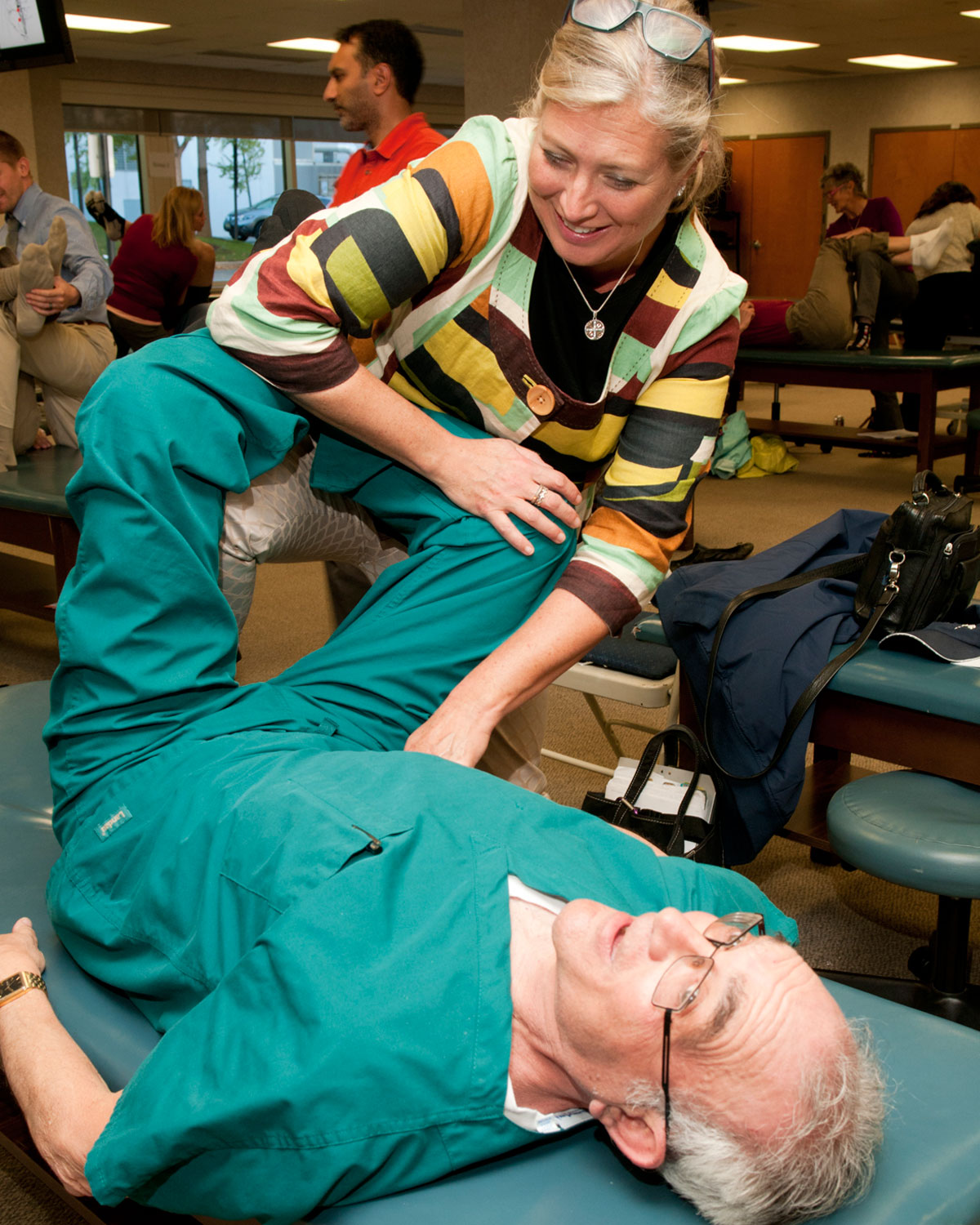 This course was designed for physicians (DO and MD), with previous training in Osteopathic Principles and Practice, who want to enhance their care of patients by applying new insights into a Counterstrain approach to diagnosing and treating patients.

Course Content Overview
This course introduced new Counterstrain tenderpoint diagnoses and treatments, as well as an approach of sequencing treatment to obtain quick, effective, and long lasting benefits for patients.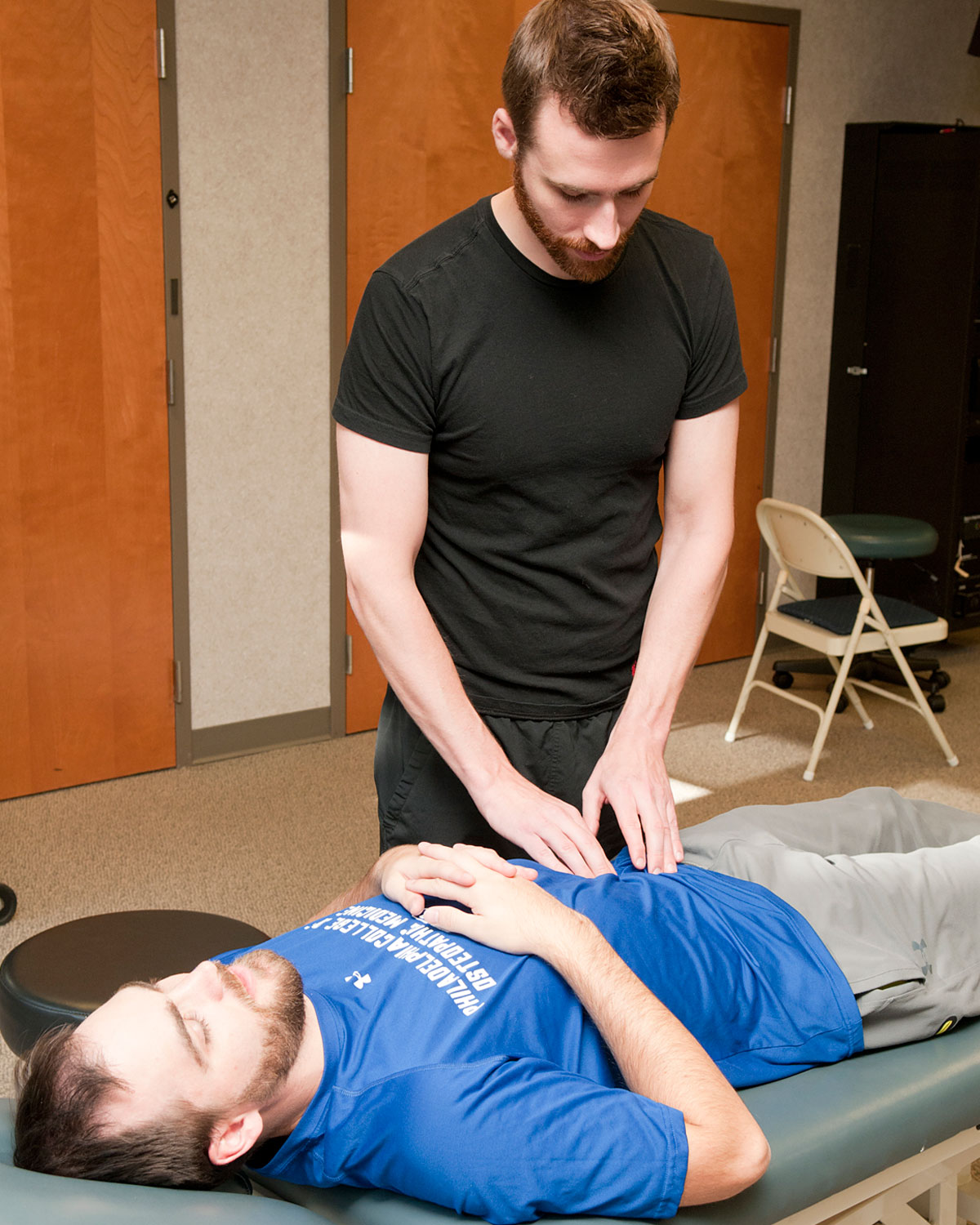 Some of the topics covered in the course included:
- A Counterstrain approach to evaluating and treating patients with low back pain and sciatica, including new ways to treat quadratus lumborum dysfunction.
- Problem-solving, from a Counterstrain perspective, with head and neck problems, including novel sequencing of tenderpoints involved with dysfunction of the omohyoid, scalenes, and serratus muscles, as well as the first rib and cervical vertebrae.
- A new approach Dr. Goering has developed using Lymphatic Counterstrain for patients with headache.

Faculty and Director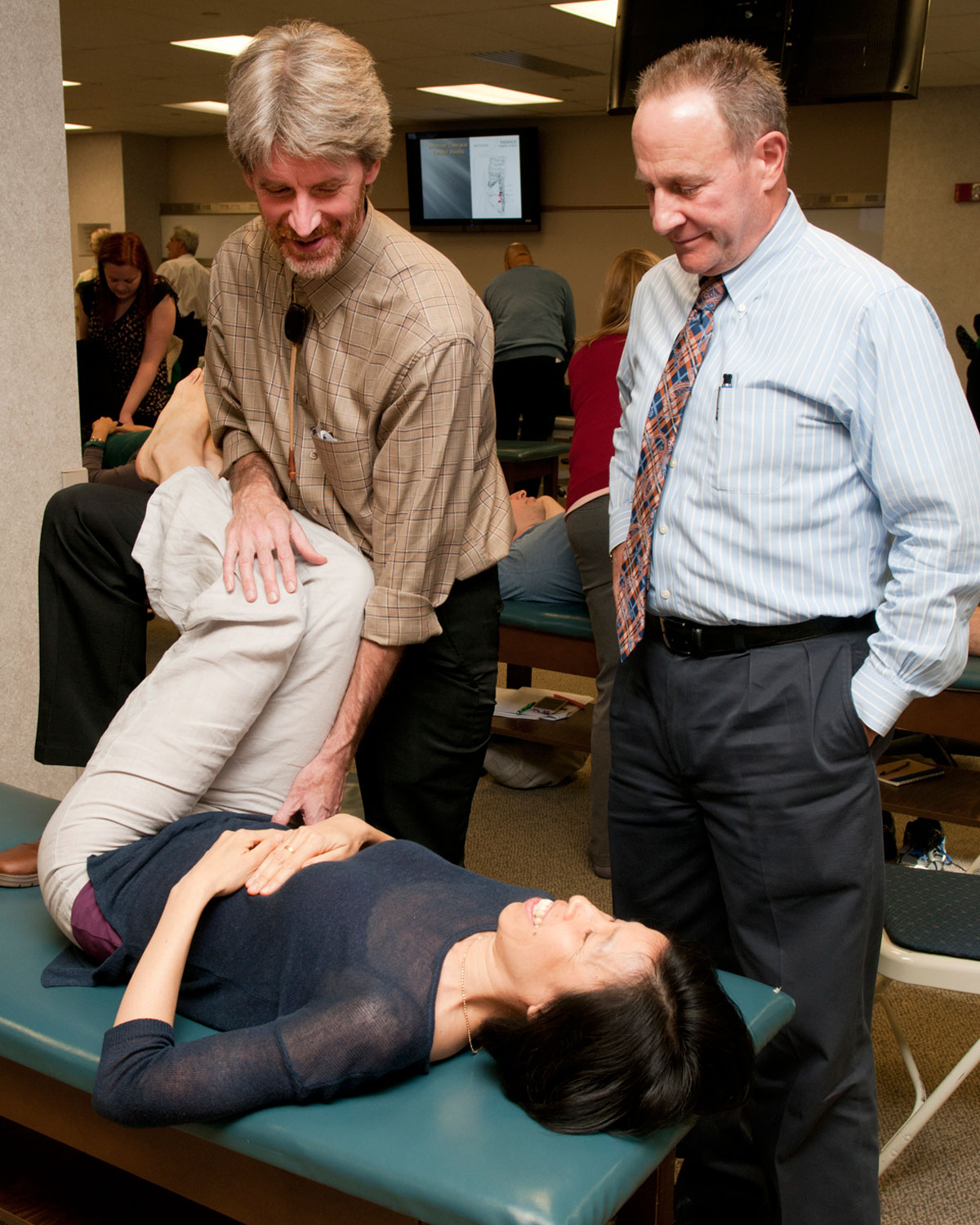 Primary Faculty
Edward K Goering, DO. DVM, MSHPE
Assistant Professor, Osteopathic Manipulative Medicine
Western University of Health Sciences, Northwest
Course Director
David B Fuller, DO, FAAO
Associate Professor, Department of Osteopathic Manipulative Medicine
PCOM