Vitals Names PCOM as Top Producer of Best Doctors in U.S.
January 29, 2016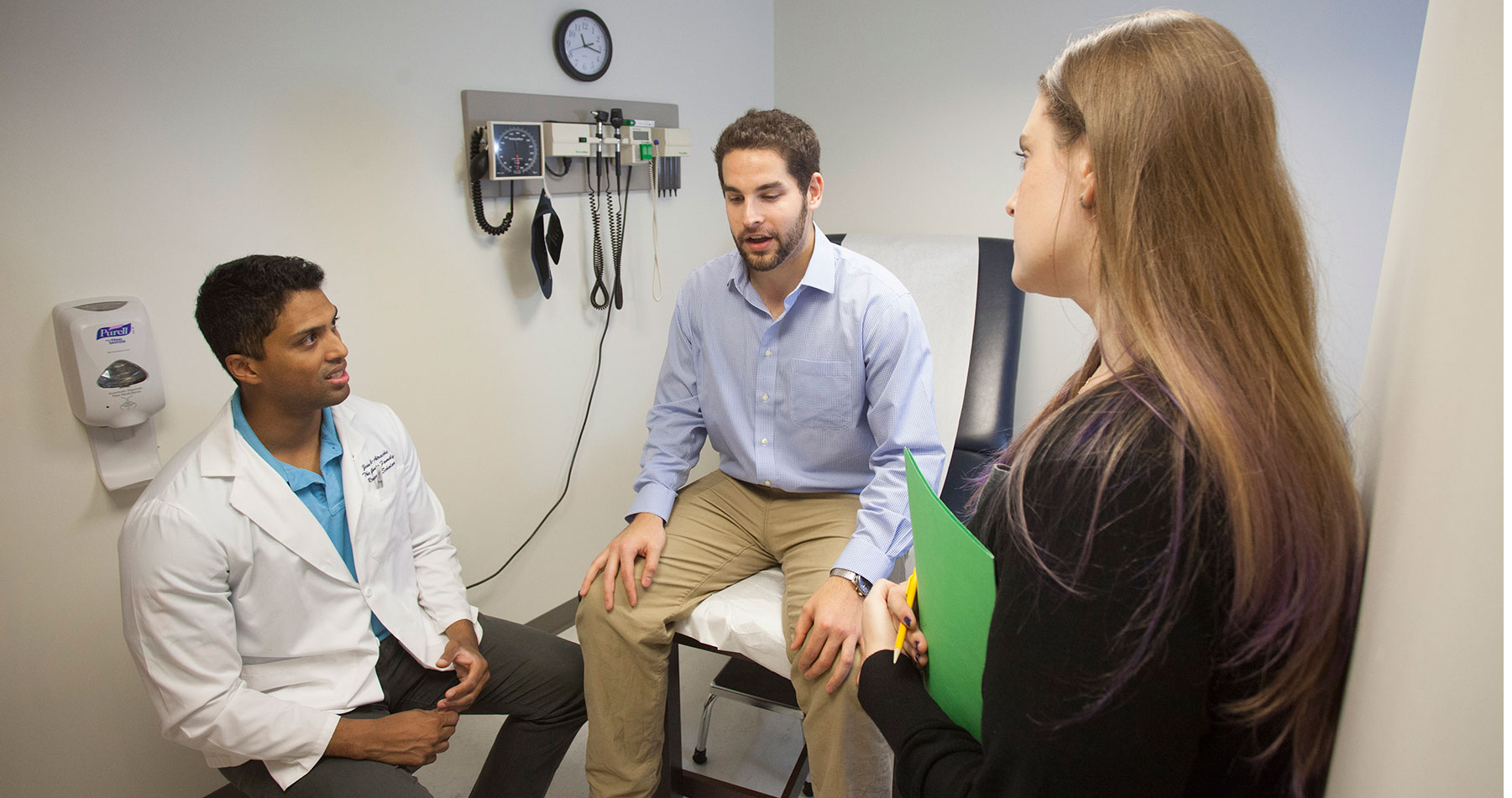 Philadelphia College of Osteopathic Medicine has been recognized as a top producer of award-winning doctors.
---
PCOM produces some of the best doctors in the nation, according to an annual, national review of patient reviews conducted by Vitals, a health website that annually helps more than 120 million people access affordable health care.
For its 8th Annual Vitals Patients' Choice awards, Vitals recognized the College as being one of the top five schools in the nation to produce the most award winners. PCOM was the only osteopathic medical school to be recognized in the top 10. Drexel University, the only other Philadelphia school to be recognized, placed seventh.
"This news is certainly well-received, but it's of no surprise that our doctors have been recognized by their patients as being among the best," says Kenneth Veit, DO '76, MBA, provost, senior vice president for academic affairs and dean. "Since its founding, PCOM has trained physicians through programs guided by the osteopathic medical tradition, which emphasizes treatment of the whole patient, not just their symptoms. Our educational culture focuses intensely on patient care from Day One of the DO program."
Winners are chosen based on millions of reviews and ratings collected in the calendar year from patients. Vitals applied algorithms on top of its robust database to determine the list of physicians eligible for the award season. Annually, only 5 percent of doctors nationwide are named a Vitals Patients' Choice winner.
Winners tend to score highest in two key areas of patient satisfaction: experience (winners have about 2 years more experience than other physicians), and low patient wait time; winners tend to see their patients about 20 percent sooner than other physicians, according to a statement from Vitals.
"Everyone wants a knowledgeable doctor. And in today's busy world, people want a doctor that values their time and doesn't keep them waiting. Vitals Patients' Choice identifies the physicians who patients value for many reasons," said Mitch Rothschild, founder and executive chairman for Vitals. "We believe these awards are useful in helping consumers search for and select the best qualified doctor."
About Philadelphia College of Osteopathic Medicine
Founded in 1899, Philadelphia College of Osteopathic Medicine has trained thousands of highly competent, caring physicians, health practitioners and behavioral scientists who practice a "whole person" approach to care—treating people, not just symptoms. PCOM offers doctoral degrees in clinical psychology, osteopathic medicine, pharmacy, physical therapy and school psychology, and graduate degrees in biomedical sciences, forensic medicine, mental health counseling, organizational development and leadership, physician assistant studies, school psychology, and public health management and administration. Our students learn the importance of health promotion, research, education and service to the community. Through its community-based Healthcare Centers, PCOM provides care to medically underserved populations in inner city and rural locations. For more information, visit pcom.edu.
For more information, contact:
Orla Moloney
Public Relations and Marketing Specialist
Office: 215-871-6334 | Cell: 267-449-1360
Connect with PCOM