PCOM Names New Chief Research and Science Officer
June 30, 2016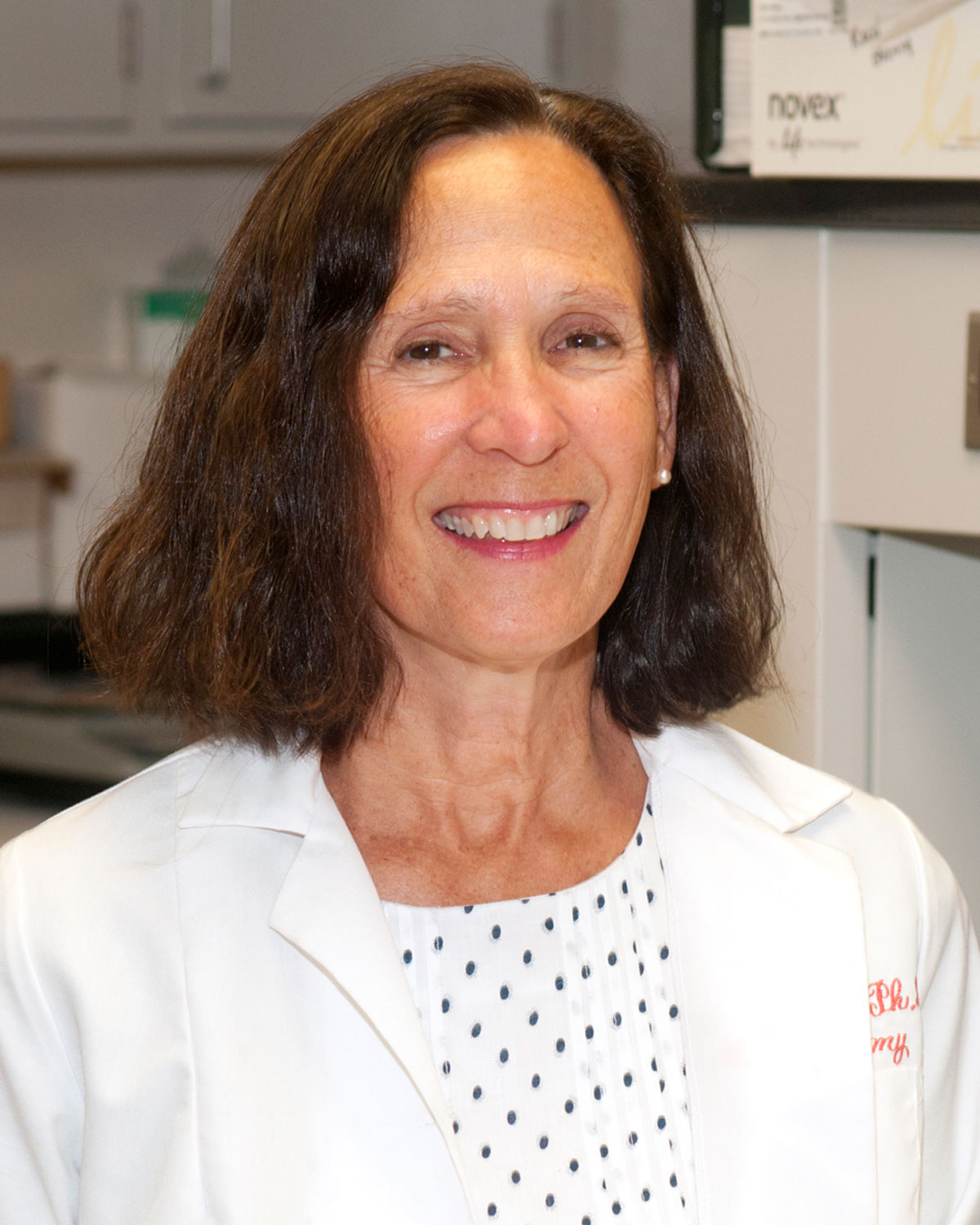 Mindy George-Weinstein, PhD
---
Philadelphia College of Osteopathic Medicine (PCOM) has named Mindy George-Weinstein, PhD, as the College's Chief Research and Science Officer, effective July 1. In this role, Dr. George-Weinstein will oversee the Division of Research, which provides operational support, resources, intramural funding and development for research activity across all functional areas for both the Philadelphia and Georgia campuses.
For more than 20 years, Dr. George-Weinstein had been a faculty member at PCOM. Most recently, she was a professor of biomedical sciences at Cooper Medical School of Rowan University and continued her affiliation with PCOM by lecturing to DO students and collaborating with faculty researchers.
Over the course of her career, Dr. George-Weinstein has served on several review panels, editorial boards and academic committees, and has collaborated with numerous investigators at academic institutions and biotechnology companies. Her research has been sponsored by the National Institutes of Health and by several foundations including the March of Dimes and the Sharpe-Strumia Research Foundation. Dr. George-Weinstein's research focuses on analyses of the roles of Myo/Nog cells in neuroprotection, wounding healing, fibrotic diseases and cancer.
Myo/Nog cells, which Dr. George-Weinstein and her team discovered while at PCOM, are crucial for normal embryonic development. They also respond to wounding and tumors in the adult. Her lab developed methods for identifying, isolating and killing these cells in a variety of organs and species, including humans. These technologies have led to several patents and have the potential to be used therapeutically. She has published in numerous peer-reviewed journals and presented at academic institutions and scientific conferences around the world.
"Dr. George-Weinstein served our College for many years in various capacities on our faculty, helping to educate the next generation of health care professionals while conducting ground-breaking research in the areas of wound and disease treatment and prevention," said Jay S. Feldstein, DO '81, president and CEO of PCOM. "We are thrilled to elevate her to the position of Chief Research and Science Officer, to help us create an even more robust research arm across this institution."
Dr. George-Weinstein earned her doctorate in Developmental Biology and her bachelor's in Nursing, both from Thomas Jefferson University. She completed her postdoctoral fellowship in the Department of Biochemistry and Biophysics at the University of Pennsylvania, and is a licensed Registered Nurse in Pennsylvania. She has received numerous teaching awards, including the Lindback Award for Distinguished Teaching; the Kappa Sigma Phi Society Teaching Award; and the National Student Medical Association Mentor Award.
About Philadelphia College of Osteopathic Medicine
Founded in 1899, Philadelphia College of Osteopathic Medicine has trained thousands of highly competent, caring physicians, health practitioners and behavioral scientists who practice a "whole person" approach to care—treating people, not just symptoms. PCOM offers doctoral degrees in clinical psychology, osteopathic medicine, pharmacy, physical therapy and school psychology, and graduate degrees in biomedical sciences, forensic medicine, mental health counseling, organizational development and leadership, physician assistant studies, school psychology, and public health management and administration. Our students learn the importance of health promotion, research, education and service to the community. Through its community-based Healthcare Centers, PCOM provides care to medically underserved populations in inner city and rural locations. For more information, visit pcom.edu.
For more information, contact:
Orla Moloney
Public Relations and Marketing Specialist
Office: 215-871-6334 | Cell: 267-449-1360
Connect with PCOM