Kearney named chairman of PCOM boards
February 2, 2015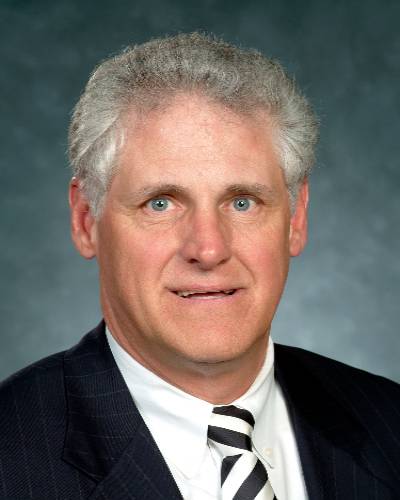 Prominent Scranton-area businessman and community leader, John P. Kearney was recently named Chairman of the Boards of Trustees of Philadelphia College of Osteopathic Medicine. He has served on the boards since 2003, and previously was vice chairman of the boards. He has also served as chair for the Foundation and Finance Committees. He continues his role as chair of the Compensation Committee.
He is president of ERICO Corp, John P. Kearney Associates Inc., M&K Leasing Inc, and Kearney Real Estate. Mr. Kearney resides in Moosic, Pa with his wife Lois. In the community, he currently serves on the following Boards; The Wright Center, Friendship House, Human Services Alliance, Scranton Area Foundation, Scranton Chamber of Commerce, Trout Unlimited and St. Peter's Cathedral. He is the past Board member of Scranton Prep, Johnson College, and American Red Cross.
Lois and John established a scholarship at the College in honor of his late son, John D. Kearney, a student at PCOM (1999). The Kearney's are dedicated to helping local students having the opportunity to attend medical school. They host a special reception yearly, at Glenmaura National Golf Club in Moosic, Pa for prospective students and parents to meet the PCOM administration, PCOM alumni, and present students.
Mr. Kearney has been honored by Philadelphia Philanthropy Foundation, 2007; the American Red Cross "Mary Benjamin Award," 2009; Philadelphia College of Osteopathic Medicine "President's Award," 2010; US Dept. of Navy, "The Four Chaplains Bronze Medallion,"2011; The Boys & Girls Club "The Champion of Youth Award," 2013; The Friendship House "Frances A. Fuller Award," 2013; and the Philadelphia College of Osteopathic Medicine Alumni Association "Certificate of Honor," 2014.
"As chairman, my goal is to continue the College's long tradition of serving students by providing a high-quality education, while maintaining the lowest possible tuition and to continue to assist in the institution's growth, in Philadelphia, in Georgia, and beyond," said Mr. Kearney, adding that he was proud to be a member of the PCOM family.
About Philadelphia College of Osteopathic Medicine
Founded in 1899, Philadelphia College of Osteopathic Medicine has trained more than 15,000 highly competent, caring physicians, health practitioners and behavioral scientists who practice a "whole person" approach, treating people, not just symptoms. PCOM offers the doctor of osteopathic medicine, doctor of pharmacy and doctor of psychology degrees and graduate programs in mental health counseling, school psychology, physician assistant studies, forensic medicine, organizational development and leadership, and biomedical sciences. Our students learn the importance of health promotion, education and service to the community and, through PCOM's Healthcare Centers, provide care to the medically underserved populations in inner city and rural locations.
For more information, contact:
Renee Cree
Public Relations Manager
Office: 215-871-6304 | Cell: 267-449-1360
Connect with PCOM