Carrie Collins, JD, joins PCOM as Chief Advancement Officer
July 15, 2015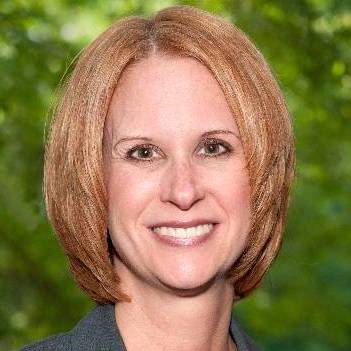 Philadelphia College of Osteopathic Medicine (PCOM) has announced Carrie Collins, JD will join the College as Chief Advancement Officer. She begins her role August 10, 2015. Most recently, Ms. Collins served as the vice president for institutional advancement at University of the Sciences in Philadelphia.
During her tenure at USciences, Ms. Collins had direct oversight of the office of Development and Alumni Relations. She drove the department's advancement strategies by engaging in cultivation and significantly increasing solicitation across university constituents. She secured several major and planned gift commitments, and led the first major fundraising event on USciences' campus, which well exceeded its financial goal. In March 2014, Ms. Collins was recognized as one of Philadelphia Business Journal's "40 Under 40" for her fundraising success.
Prior to her appointment at USciences, she served as executive director of gift planning and stewardship at Duquesne University, where she raised millions of dollars in gift commitments, built an effective and successful gift-planning operation and created an award-winning stewardship program for that institution.
"Carrie's proven track record of cultivating and maintaining relationships with alumni, and securing major gifts for institutions of higher education, makes her an ideal fit for the position of Chief Advancement Officer," said Jay S. Feldstein, DO '81, president and CEO of PCOM.
Before joining higher education, Ms. Collins worked as an attorney in corporate practice, where she focused on start-up companies, venture capital financing, private placement debt and equity financing and issues related to formation, ownership structure and intellectual property. She received her bachelor's degree from the University of Pittsburgh, a master's degree from Duquesne University, and a juris doctor from the University of Pittsburgh School of Law.
Ms. Collins and her husband Matthew live in Bala Cynwyd, Pa. with their two children, Vivian and Mitchell.
About Philadelphia College of Osteopathic Medicine
Founded in 1899, Philadelphia College of Osteopathic Medicine has trained thousands of highly competent, caring physicians, health practitioners and behavioral scientists who practice a "whole person" approach to care—treating people, not just symptoms. PCOM offers doctoral degrees in clinical psychology, osteopathic medicine, pharmacy, physical therapy and school psychology, and graduate degrees in biomedical sciences, forensic medicine, mental health counseling, organizational development and leadership, physician assistant studies, school psychology, and public health management and administration. Our students learn the importance of health promotion, research, education and service to the community. Through its community-based Healthcare Centers, PCOM provides care to medically underserved populations in inner city and rural locations. For more information, visit pcom.edu.
For more information, contact:
Orla Moloney
Public Relations and Marketing Specialist
Office: 215-871-6334 | Cell: 267-449-1360
Connect with PCOM