Walgreens Donates $10,000 to School of Pharmacy
December 1, 2015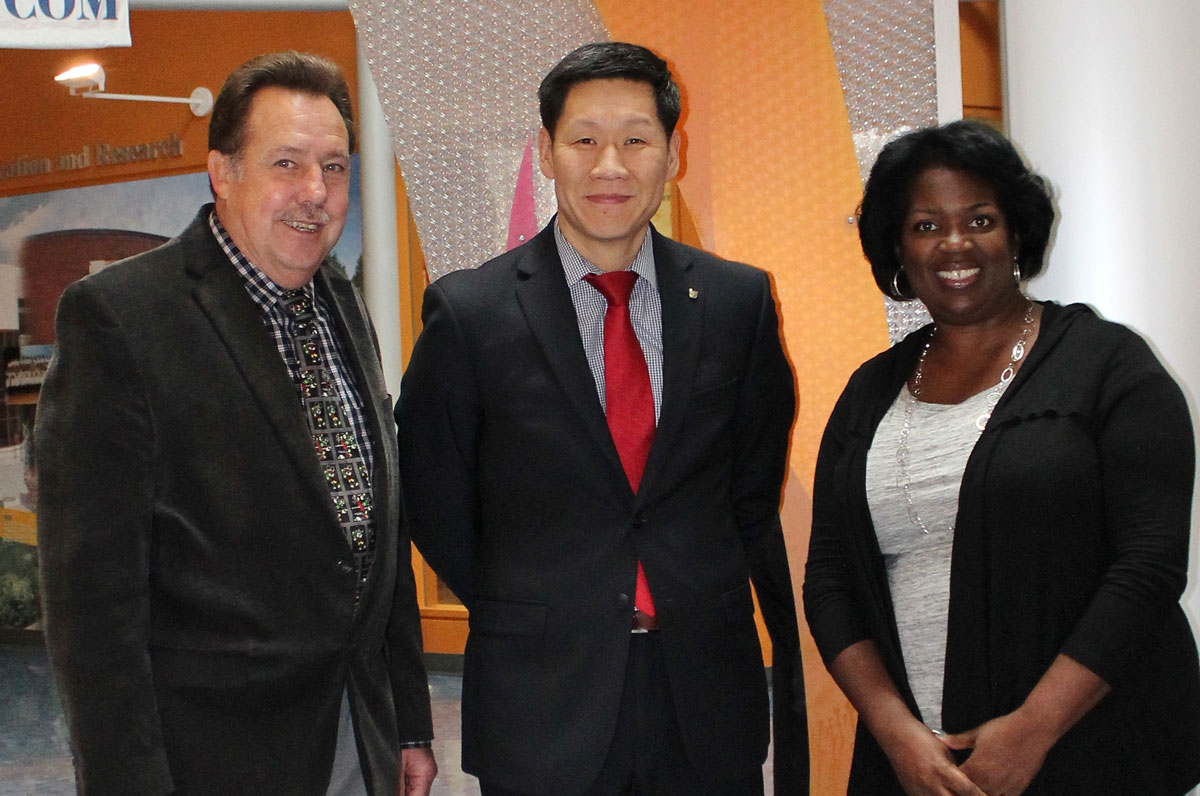 Pictured are School of Pharmacy Department of Pharmacy Practice Chair and Associate Professor Gregory Smallwood, PharmD, Walgreens Area Healthcare Supervisor Young Chang, and PCOM Development Officer Alisa Toney.
Thank you, Walgreens, for contributing $10,000 to the Philadelphia College of Osteopathic Medicine School of Pharmacy - Georgia Campus to support the 2015-16 programs and initiatives which foster diversity and inclusion among student pharmacists and within the pharmacy profession. Since 2008, Walgreens has donated more than one million dollars to support diversity initiatives at schools and colleges of pharmacy across the nation.
We are grateful!
About PCOM Georgia
PCOM Georgia is a private, not-for-profit branch campus of the fully accredited Philadelphia College of Osteopathic Medicine, a multi-program institution of educational excellence founded in 1899. PCOM Georgia offers the doctor of osteopathic medicine degree, the doctor of pharmacy degree, the doctor of physical therapy degree, as well as graduate degrees in biomedical sciences and physician assistant studies. The campus, located in Suwanee, Georgia, is also home to the Georgia Osteopathic Care Center, an osteopathic manipulative medicine clinic, which is open to the public by appointment. For more information, visit www.pcom.edu or call 678-225-7500.
For more information, contact:
Barbara Myers
Public Relations Manager
Email: BarbaraMy@pcom.edu
Office: 678-225-7532 | Cell: 770-309-0613
Connect with PCOM Georgia