A Day of Quidditch for a Magical Cause
October 12, 2015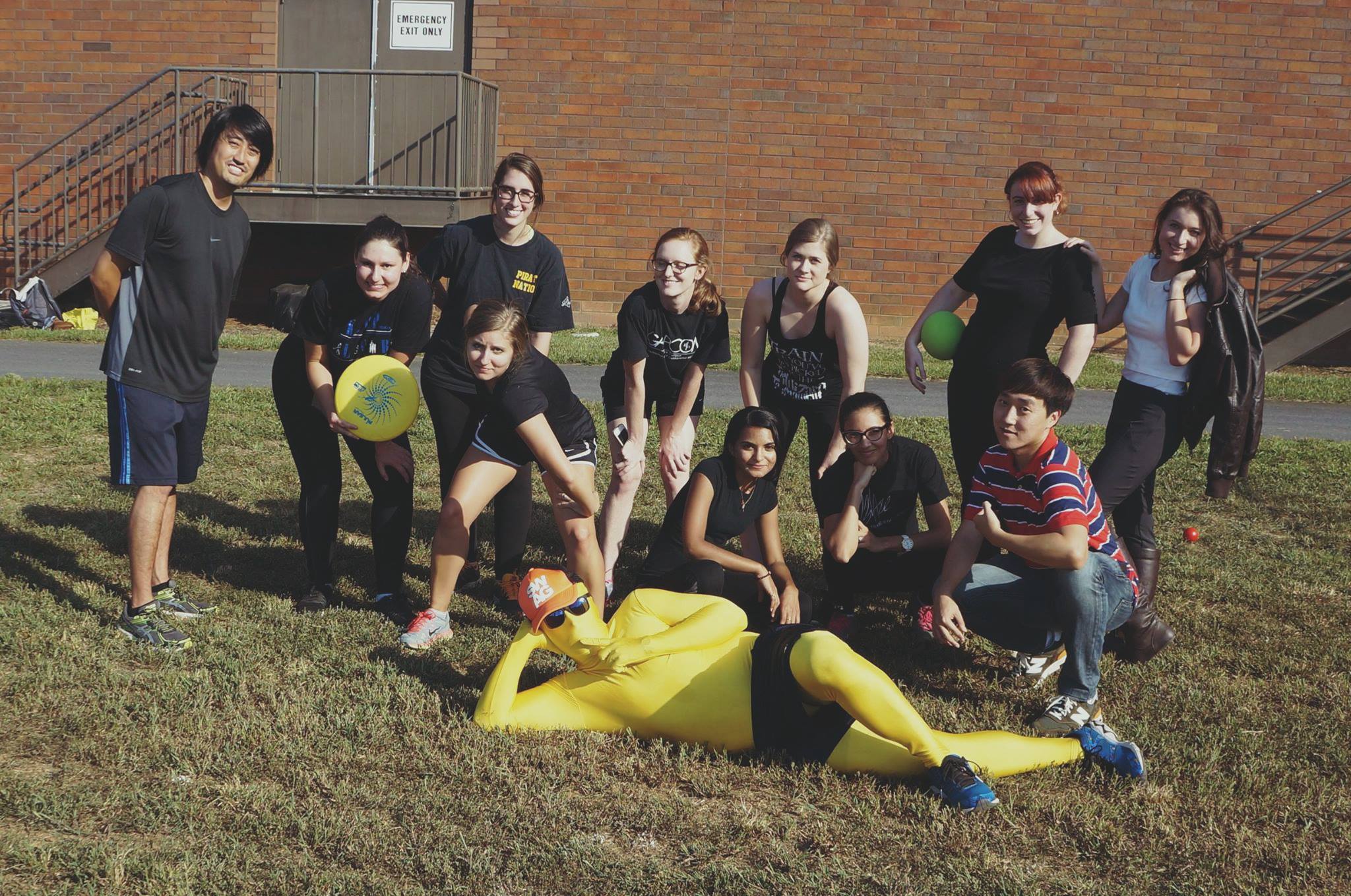 While planning one of their service events, students from the Georgia Campus – Philadelphia College of Osteopathic Medicine (GA-PCOM) chapter of Sigma Sigma Phi, a national honorary osteopathic service fraternity, searched for a unique way to make a difference.
In a world where magic is usually limited to books, television and film, these muggles (i.e. non-magical people) found a way to put a little magic into the lives of children coping with illness.
The GA-PCOM Sigma Sigma Phi students will host a Quidditch tournament where every cent of the event proceeds will go to the For a Day Foundation. The tournament is set for Wednesday, October 28 at 4 p.m. on the GA-PCOM campus. Registration will take place October 12 to 14 from noon to 1 p.m.in the college's Atrium and costs five dollars.
The For a Day Foundation is a non-profit organization that is committed to creating unforgettable and emotionally therapeutic experiences for children battling cancer and other chronic illnesses. "Pretty magical," comments osteopathic medicine student Christine Farmer who is helping coordinate the event. "That's why we thought [the Quidditch tournament] would be a good fit."
Quidditch began as a fictional, broomstick-flying sport played by witches and wizards in J.K Rowling's Harry Potter franchise. Due to the popularity of the book and film series, more practical versions of the game gained momentum across college campuses and it is now played by muggles all over. For the GA-PCOM tournament, participants will be sorted into teams to play a type of Quidditch created from a combination of ultimate Frisbee, dodgeball, and hide and seek, and based off of the same version of the game innovated at the University of Georgia in Athens.
While the champions of the Quidditch tournament will not come away with a "Quidditch World Cup" like they do in Rowling's novels, they will be rewarded with the knowledge that a child with illness will get a magical day of their own.
As Albus Dumbledore famously says, "Happiness can be found, even in the darkest of times, if one only remembers to turn on the light." The light will shine brightly at GA-PCOM that day.
About GA-PCOM
Georgia Campus – Philadelphia College of Osteopathic Medicine (GA-PCOM) is a private, not-for-profit branch campus of the fully accredited Philadelphia College of Osteopathic Medicine, a multi-program institution with a 116-year tradition of educational excellence. Located in Suwanee, Georgia, GA-PCOM offers the Doctor of Osteopathic Medicine degree, the Doctor of Pharmacy degree, a Master of Science degree in Biomedical Sciences, and a Master of Science degree in Physician Assistant Studies.
Georgia Campus also includes the Georgia Osteopathic Care Center, an osteopathic manipulative medicine clinic, which is open to the public by appointment. For more information, visit www.pcom.edu or call 678-225-7500.
For more information, contact:
Barbara Myers
Public Relations and Marketing Manager
Email: BarbaraMy@pcom.edu
Office: 678-225-7532 | Cell: 770-309-0613
Connect with GA-PCOM