New Physician Assistant Students Gather at GA-PCOM
March 16, 2016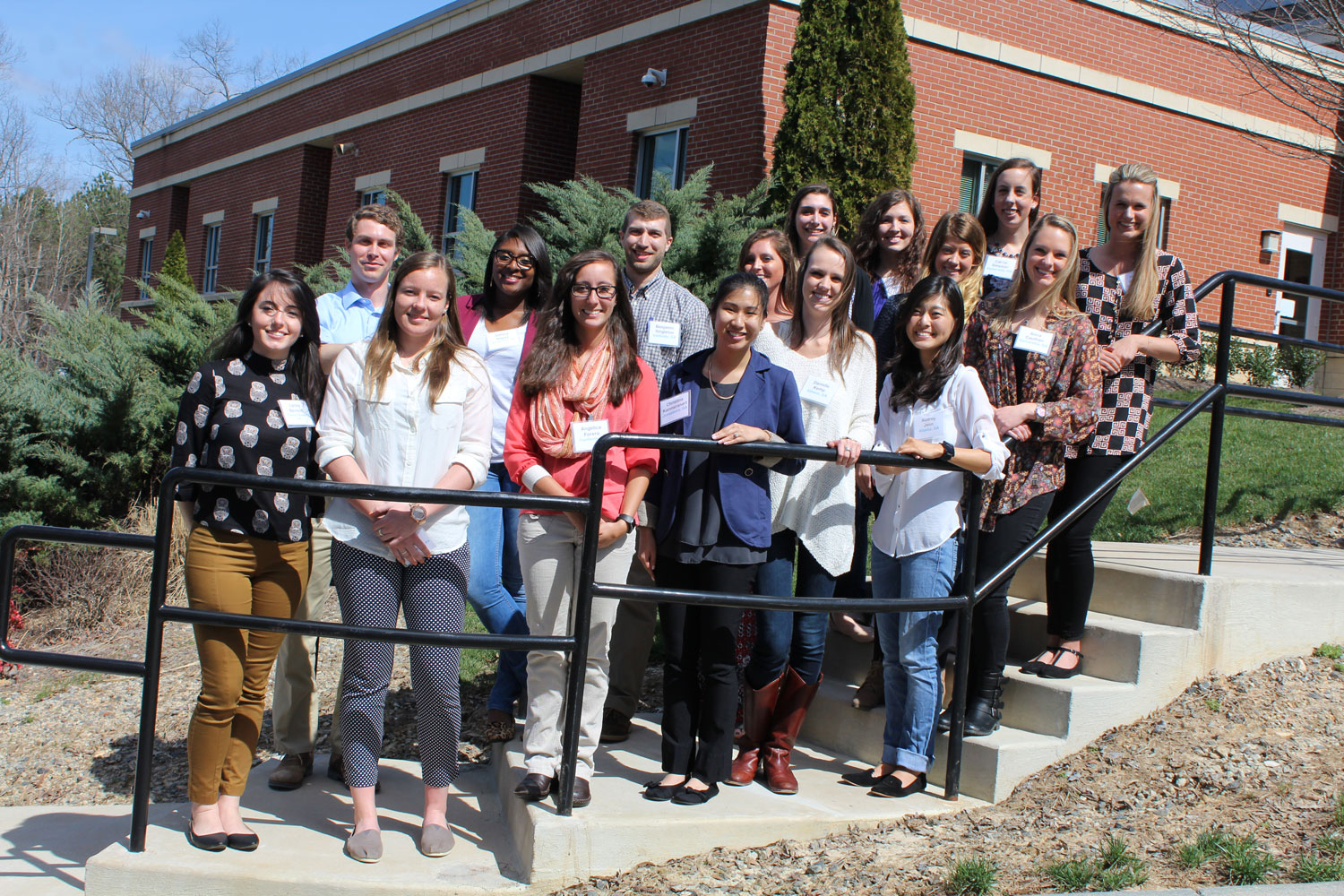 The first Physician Assistant Studies class at Georgia Campus - Philadelphia College of Osteopathic Medicine is set to begin June 6.
---
Members of the Physician Assistant (PA) Studies Class of 2018 have built virtual relationships through a Facebook group, but last week they were finally able to meet in person. A pre-orientation session was held on campus to familiarize the students with faculty, staff members, the GA-PCOM community, and mostly with one another.
It was incredible to see how the class of students from such institutions as Georgia Institute of Technology, Georgia State University, LaGrange College, the University of Georgia, the University of North Georgia and Valdosta State University have already gelled. With backgrounds in biology and exercise science and some with master's degrees and intercollegiate sports experience, the students have worked as EMTs, paramedics and medical assistants. Some have participated as teachers on Georgia State's Bio-Bus, and all have completed their hands on patient care experience.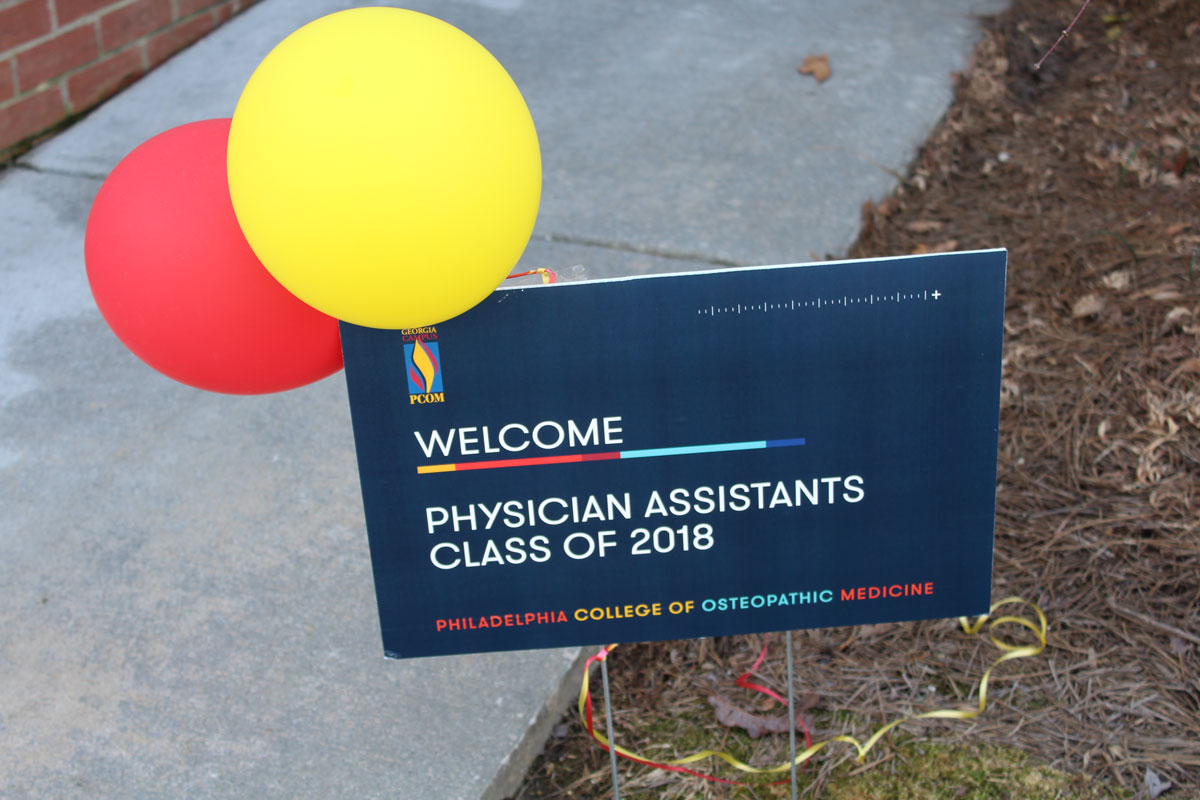 Orientation for the PA students is June 2-3 with classes set to begin on June 6. In the meantime, site director Dr. Nancy McLaughlin urged the students to brush up on their volleyball skills as the Georgia Association of Physician Assistants' meeting in July features a competitive tournament between programs. The intense 26-month curriculum will end with graduation in July of 2018.
Apparently the students weren't finished bonding at the close of the formal pre-orientation session. At the dinner hour, they gathered for an impromptu Taco Mac meal, many sporting new GA-PCOM Physician Assistant t-shirts! Welcome to GA-PCOM, PA students. We're so pleased you're now a part of our family!
About PCOM Georgia
Established in 2005, PCOM Georgia is a private, not-for-profit, accredited institute of higher education dedicated to the healthcare professions. The Suwanee, Georgia, campus is affiliated with Philadelphia College of Osteopathic Medicine which has a storied history as a premier osteopathic medical school. PCOM Georgia offers the doctor of osteopathic medicine degree, the doctor of pharmacy degree, the doctor of physical therapy degree, as well as graduate degrees in biomedical sciences and physician assistant studies. Emphasizing "a whole person approach to care," PCOM Georgia focuses on educational excellence, interprofessional education and service to the wider community. The campus is also home to the Georgia Osteopathic Care Center, an osteopathic manipulative medicine clinic, which is open to the public by appointment. For more information, visit pcom.edu or call 678-225-7500.
For more information, contact:
Barbara Myers
Public Relations Manager
Email: BarbaraMy@pcom.edu
Office: 678-225-7532 | Cell: 770-309-0613
Connect with PCOM Georgia