Miller Joins GA-PCOM's New Physical Therapy Program
July 12, 2016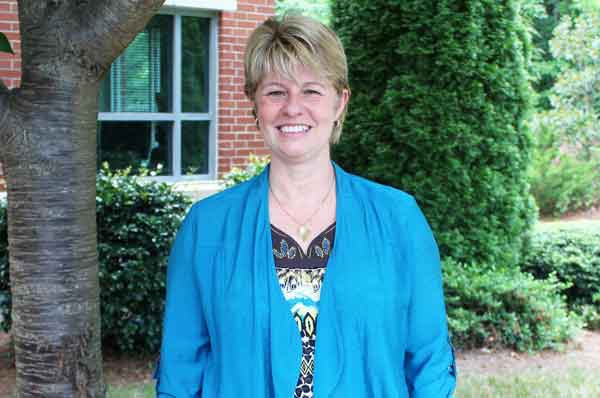 Carol Miller, PT, PhD
---
Carol Miller, PT, PhD, recently joined Georgia Campus - Philadelphia College of Osteopathic Medicine as the Director of Clinical Education in the Department of Physical Therapy. Dr. Miller is a board-certified clinical specialist in geriatrics from the American Board of Physical Therapy Specialties. With extensive experience in the rehabilitation, sub-acute and outpatient care settings, her areas of clinical expertise include geriatrics, especially amputee management, gait analysis and balance/fall risk, diabetic foot care, and arthritis/osteoporosis management.
As Director of Clinical Education for the new Doctor of Physical Therapy program at GA-PCOM, Dr. Miller will focus on coordinating and attaining clinical sites in a variety of settings – hospitals, outpatient clinics, home healthcare agencies, and school systems – to meet the mission of the program and college.
Originally from Long Island, New York, Dr. Miller moved to Boston, Massachusetts, to earn a Bachelor of Science degree in Physical Therapy from Boston University before receiving her Master of Science in Orthopedics/Sports Physical Therapy from the MGH Institute of Health Professions. While in Boston, she worked as a physical therapist at Spaulding Rehabilitation Hospital. Dr. Miller later obtained a Doctor of Philosophy degree in Health and Human Behavior from Walden University.
Dr. Miller moved to Georgia in 1995 and began working as the first clinical coordinator of education at American Transitional Care – Northside in Atlanta. She was awarded her Clinical Specialization in Geriatrics (GCS) in 1996. With clinical expertise in training individuals with limb loss, she was invited to serve on the medical team for the 1996 Paralympic Games in Atlanta. Prior to coming to GA-PCOM, Dr. Miller was a full-time professor at the University of North Georgia in Dahlonega where she taught clinical and professional courses in physical therapy. She also serves as a visiting lecturer for the Georgia Tech Prosthetic and Orthotics Program.
With comprehensive experience in curriculum design and development, Dr. Miller will be responsible for the development of the clinical education component of GA-PCOM's physical therapy curriculum. She will oversee plans to engage core physical therapy faculty members in clinical education design and assessment in order to facilitate high quality learning opportunities for students during their clinical education rotations.
About PCOM Georgia
PCOM Georgia is a private, not-for-profit branch campus of the fully accredited Philadelphia College of Osteopathic Medicine, a multi-program institution of educational excellence founded in 1899. PCOM Georgia offers the doctor of osteopathic medicine degree, the doctor of pharmacy degree, the doctor of physical therapy degree, as well as graduate degrees in biomedical sciences and physician assistant studies. The campus, located in Suwanee, Georgia, is also home to the Georgia Osteopathic Care Center, an osteopathic manipulative medicine clinic, which is open to the public by appointment. For more information, visit www.pcom.edu or call 678-225-7500.
For more information, contact:
Barbara Myers
Public Relations Manager
Email: BarbaraMy@pcom.edu
Office: 678-225-7532 | Cell: 770-309-0613
Connect with PCOM Georgia