Helping Future Healthcare Leaders Become Better Communicators
January 26, 2016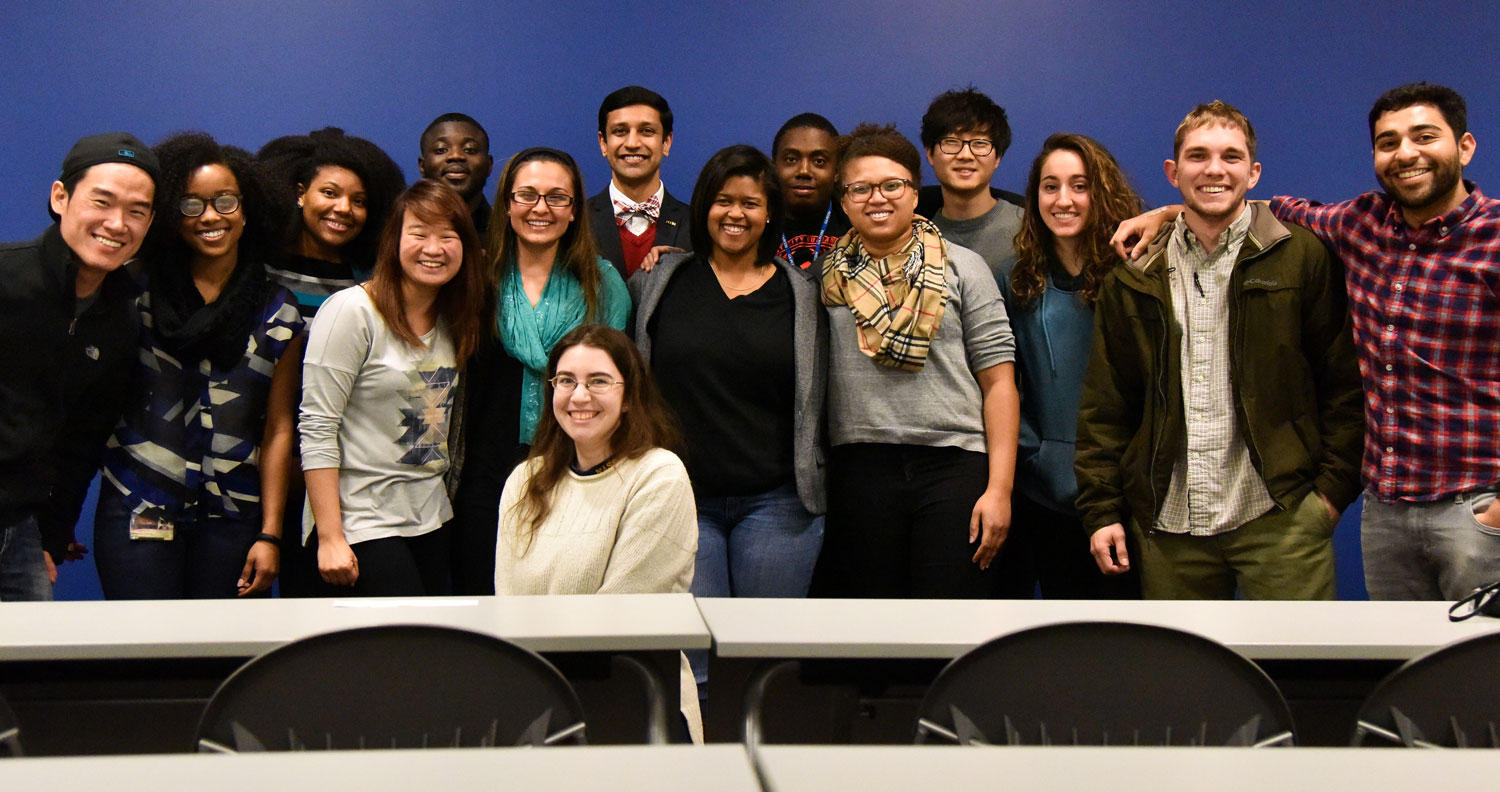 Members of the GA-PCOM chapter of the Toastmasters organization.
---
"Every journey begins with a single speech," is the motto of the Toastmasters organization at Georgia Campus – Philadelphia College of Osteopathic Medicine (GA-PCOM) – an official chapter of Toastmasters International. Toastmasters International, with 15,400 clubs in 135 countries according to their website, works to encourages communication and leadership development by improving its members' speaking skills.
The GA-PCOM division of the club, which meets on the Suwanee campus every Wednesday evening, is open to all of the College's students, faculty and staff. Members partake in general meetings where they are evaluated on presentations and later participate in "Table Topics," or impromptu speaking sessions. The organization also holds special events including mock interviews, speaking competitions and various social events.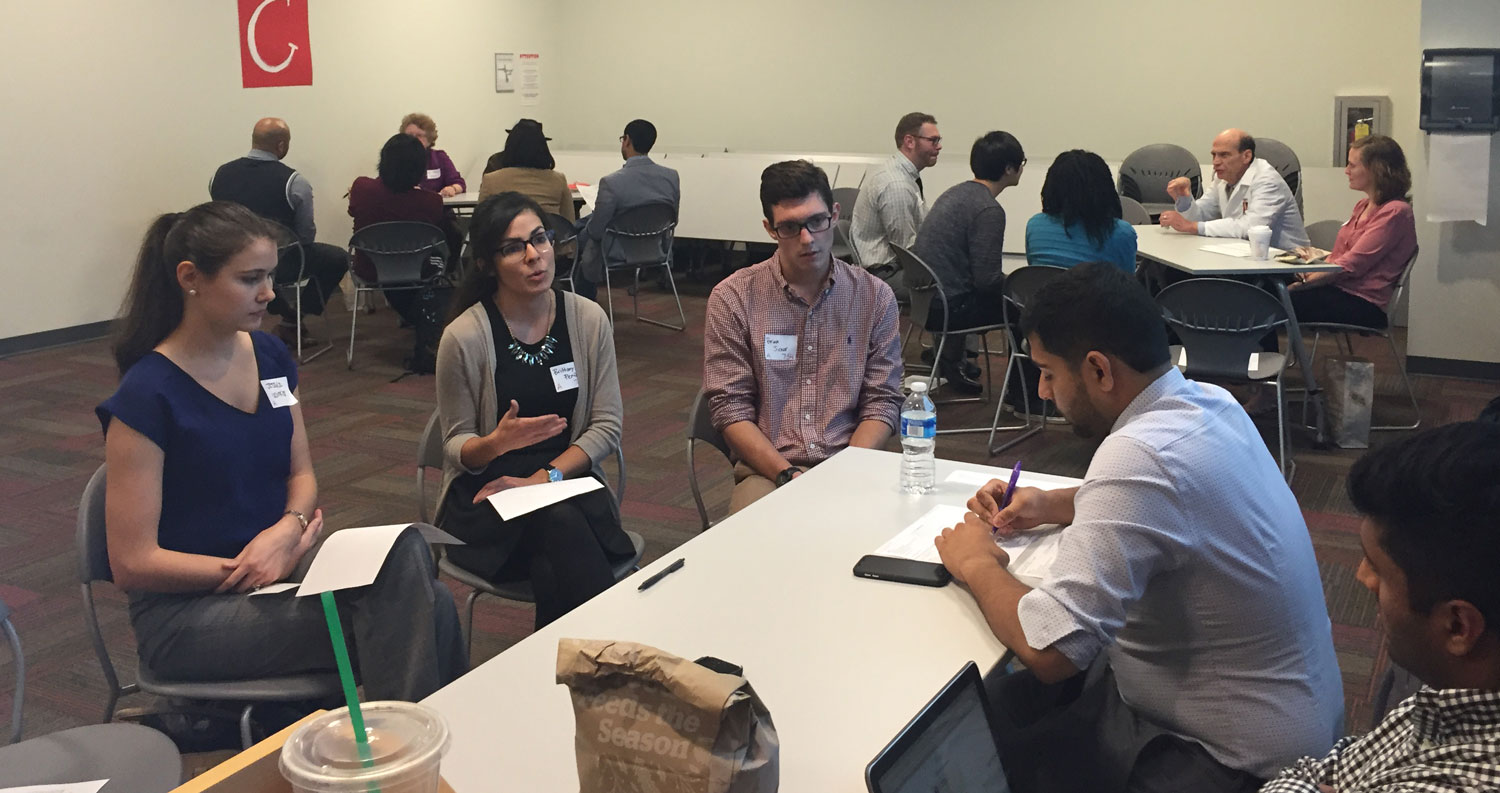 The organization is focused on helping its members become better communicators.
---
Mahtab Parham, a second year Biomedical Sciences student and president of the GA-PCOM Toastmasters chapter, explains that the mission of the club is to help future healthcare leaders become better communicators, become better equipped to treat patients, collaborate with their peers and accomplish positive changes in society.
Parham says, "Toastmasters members jump outside of their comfort zones to become more effective communicators and leaders. They learn how to use their knowledge, charm, and charisma to send a message to the world."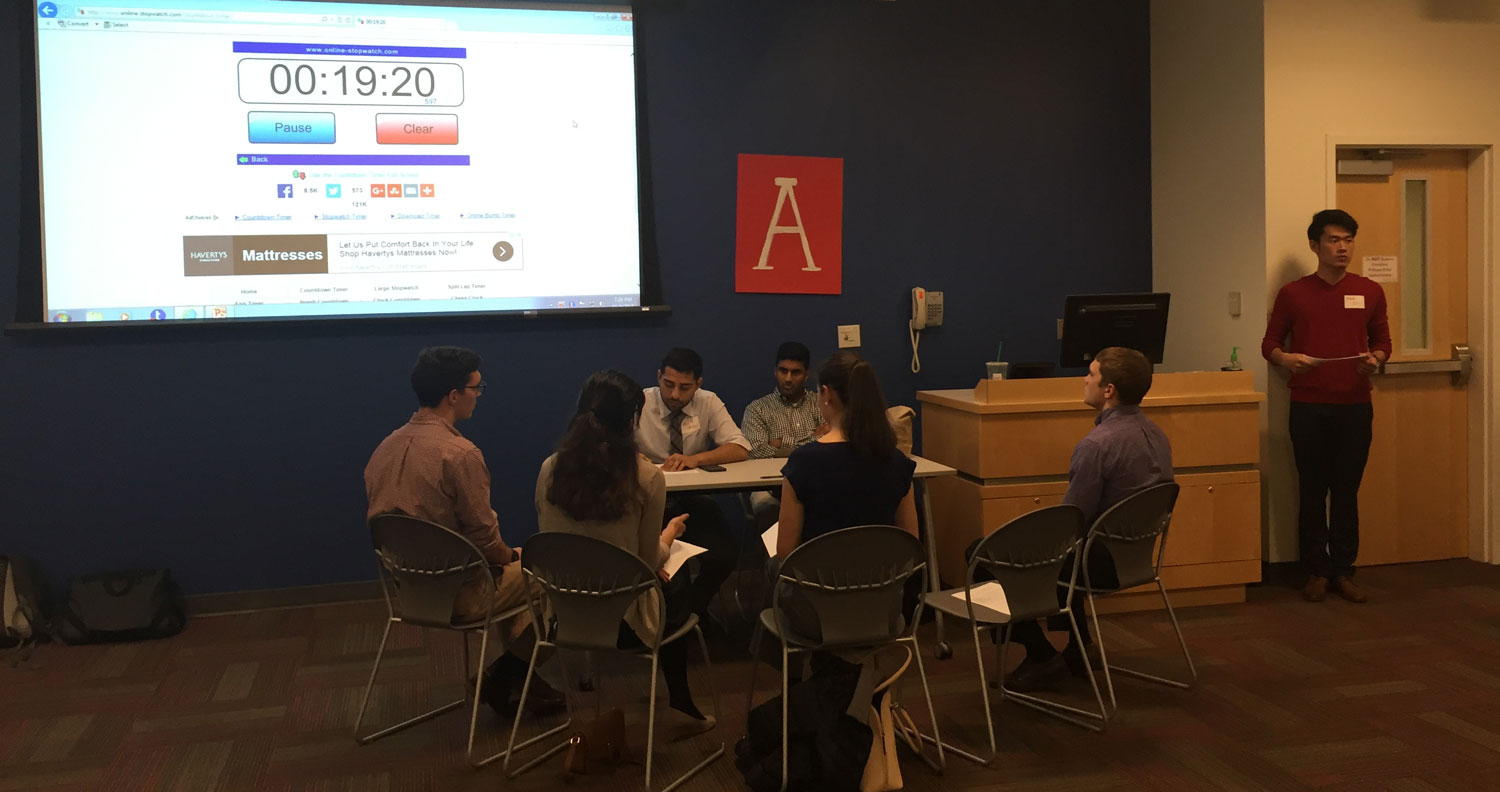 The club meets on the Georgia campus each Wednesday.
---
About PCOM Georgia
Established in 2005, PCOM Georgia is a private, not-for-profit, accredited institute of higher education dedicated to the healthcare professions. The Suwanee, Georgia, campus is affiliated with Philadelphia College of Osteopathic Medicine which has a storied history as a premier osteopathic medical school. PCOM Georgia offers the doctor of osteopathic medicine degree, the doctor of pharmacy degree, the doctor of physical therapy degree, as well as graduate degrees in biomedical sciences and physician assistant studies. Emphasizing "a whole person approach to care," PCOM Georgia focuses on educational excellence, interprofessional education and service to the wider community. The campus is also home to the Georgia Osteopathic Care Center, an osteopathic manipulative medicine clinic, which is open to the public by appointment. For more information, visit pcom.edu or call 678-225-7500.
For more information, contact:
Barbara Myers
Public Relations Manager
Email: BarbaraMy@pcom.edu
Office: 678-225-7532 | Cell: 770-309-0613
Connect with PCOM Georgia