GA-PCOM Hires Physical Therapy Program Director
June 30, 2016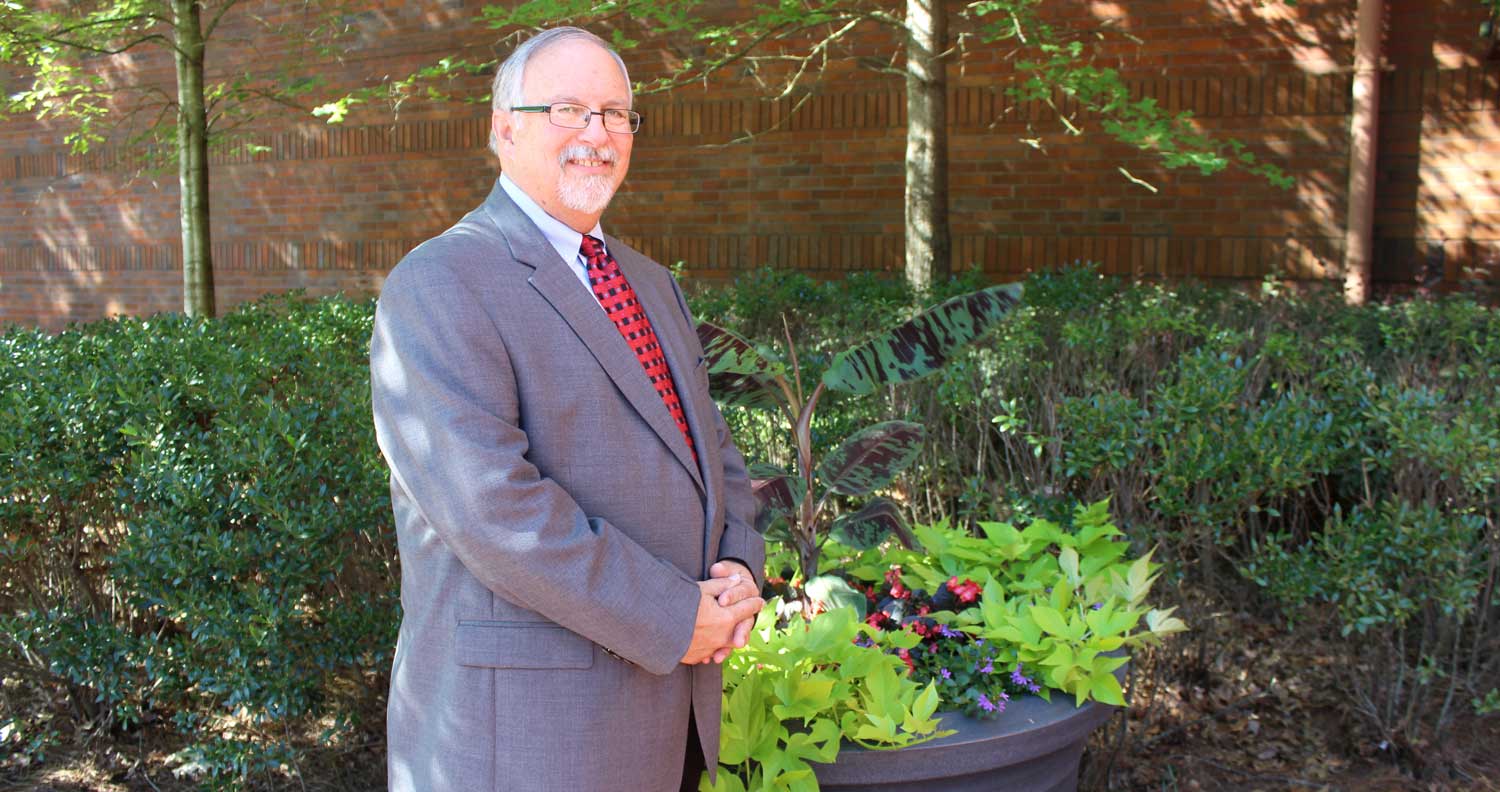 Phillip Palmer, PT, PhD
---
Phillip Palmer, PT, PhD, recently assumed the role of founding director of the physical therapy program at Georgia Campus – Philadelphia College of Osteopathic Medicine (GA-PCOM). With 40 years of experience in physical therapy, he recently served as a professor in the physical therapy department at the University of North Georgia in Dahlonega.
In addition, Dr. Palmer has practiced in hospitals and outpatient centers in Texas, Georgia and the Middle East and has taught at the Medical College of Georgia in Augusta, Georgia, and at Hardin-Simmons University in Abilene, Texas. Subjects have included anatomy, neuroscience, medical physiology, pharmacology, diagnostics, research and physical therapy sciences. His research interests include teaching/learning effectiveness and issues related to rehabilitation for cancer survivors.
Dr. Palmer is a member of the American Physical Therapy Association and the Physical Therapy Association of Georgia. He is a volunteer with the Federation of State Boards of Physical Therapy. He has also served as a member of the Texas Board of Physical Therapy Examiners.
Dr. Palmer earned a bachelor of science degree in physical therapy from the University of Texas Medical Branch, Galveston, Texas, a Master of Health Education degree in physical therapy from the Medical College of Georgia, a master of arts degree in religious education from Southwestern Baptist Theological Seminary, Fort Worth, Texas, and a PhD degree in higher education with a minor in educational research from the University of North Texas, Denton, Texas.
About PCOM Georgia
Established in 2005, PCOM Georgia is a private, not-for-profit, accredited institute of higher education dedicated to the healthcare professions. The Suwanee, Georgia, campus is affiliated with Philadelphia College of Osteopathic Medicine which has a storied history as a premier osteopathic medical school. PCOM Georgia offers the doctor of osteopathic medicine degree, the doctor of pharmacy degree, the doctor of physical therapy degree, as well as graduate degrees in biomedical sciences and physician assistant studies. Emphasizing "a whole person approach to care," PCOM Georgia focuses on educational excellence, interprofessional education and service to the wider community. The campus is also home to the Georgia Osteopathic Care Center, an osteopathic manipulative medicine clinic, which is open to the public by appointment. For more information, visit pcom.edu or call 678-225-7500.
For more information, contact:
Barbara Myers
Public Relations Manager
Email: BarbaraMy@pcom.edu
Office: 678-225-7532 | Cell: 770-309-0613
Connect with PCOM Georgia