SHAWN SPENCER, PHD, RPH
Dean's Office - PCOM School of Pharmacy
Dean and Chief Academic Officer
Professor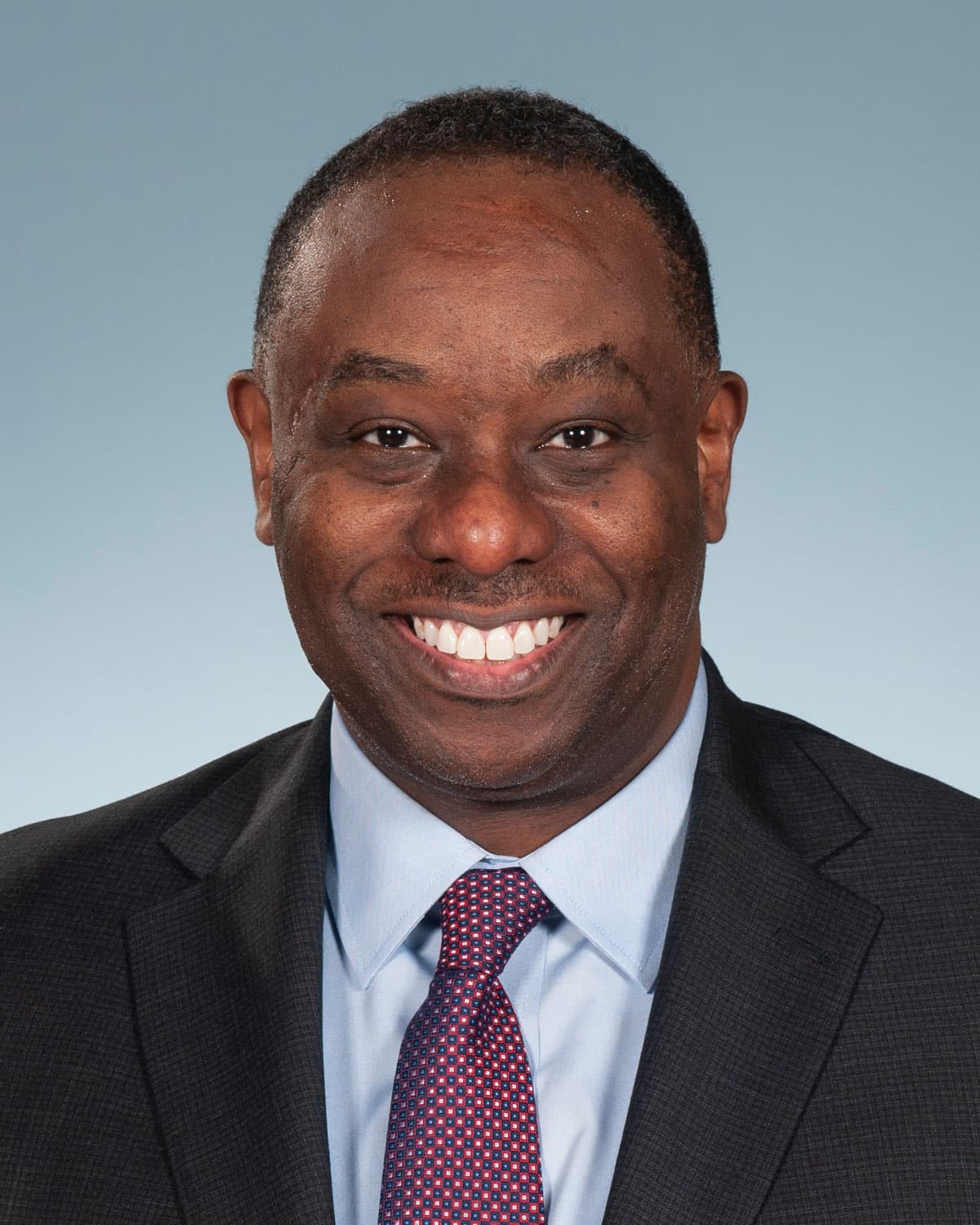 Dr. Spencer is the Dean and Chief Academic Officer of the PCOM School of Pharmacy at Georgia Campus - Philadelphia College of Osteopathic Medicine. He is originally from New York City and received his pharmacy training with a Bachelor of Science in Pharmacy from Temple University School of Pharmacy in Philadelphia in 1994, where he was inducted into their Gallery of Success. Dr. Spencer was a staff pharmacist at Crozer Keystone Delaware County Memorial Hospital and a pharmacy manager at Eckerd drugs, both in the Philadelphia area. After working in community and hospital pharmacy settings he received his PhD in Pharmaceutical Sciences in 2004, with a research focus on kinetics and thermodynamics of drug-protein binding interactions.
Dr. Spencer served on the faculty of Florida A&M College of Pharmacy where he received an NIH grant studying mechanisms of inhibiting HHV-6 and also received the Class of 2008 Teacher of the Year award. He has held leadership positions in academia as Founding Director of Pharmaceutical Sciences at Fairleigh Dickinson University School of Pharmacy and in research as a Group Leader of Clinical Pharmacology with the National Cancer Institute in Maryland. Before joining PCOM School of Pharmacy, he served as Associate Dean of Institutional Improvement at Florida A&M College of Pharmacy where he launched a NIH-funded Center for Research Education and Training Enhancement and received a Dean's Appreciation Award in 2015.
Dr. Spencer provides expert testimony and consulting in clinical pharmacology and his research interests include the development of quantitative models relating drug chemistry to bodily absorption. He lives in the city of Atlanta where his hobbies are cycling, reading, swimming and engaging students in discussions on how pharmacists are helping to change healthcare.

Dr. Spencer in the News:


Education

PhD, Pharmaceutical Sciences, Temple University, Philadelphia, PA
B.S., Pharmacy, Temple University, Philadelphia, PA

Research

Clinical Pharmacology, Biopharmaceutics, Pharmacometrics

Memberships

American Association of Colleges of Pharmacy (AACP)
American Pharmacists Association (APHA)
Georgia Society of Health-System Pharmacists (GSHP)
Georgia Pharmacy Association (GPHA)