MEDIWELL Helps Students Stay Healthy and Happy
February 15, 2016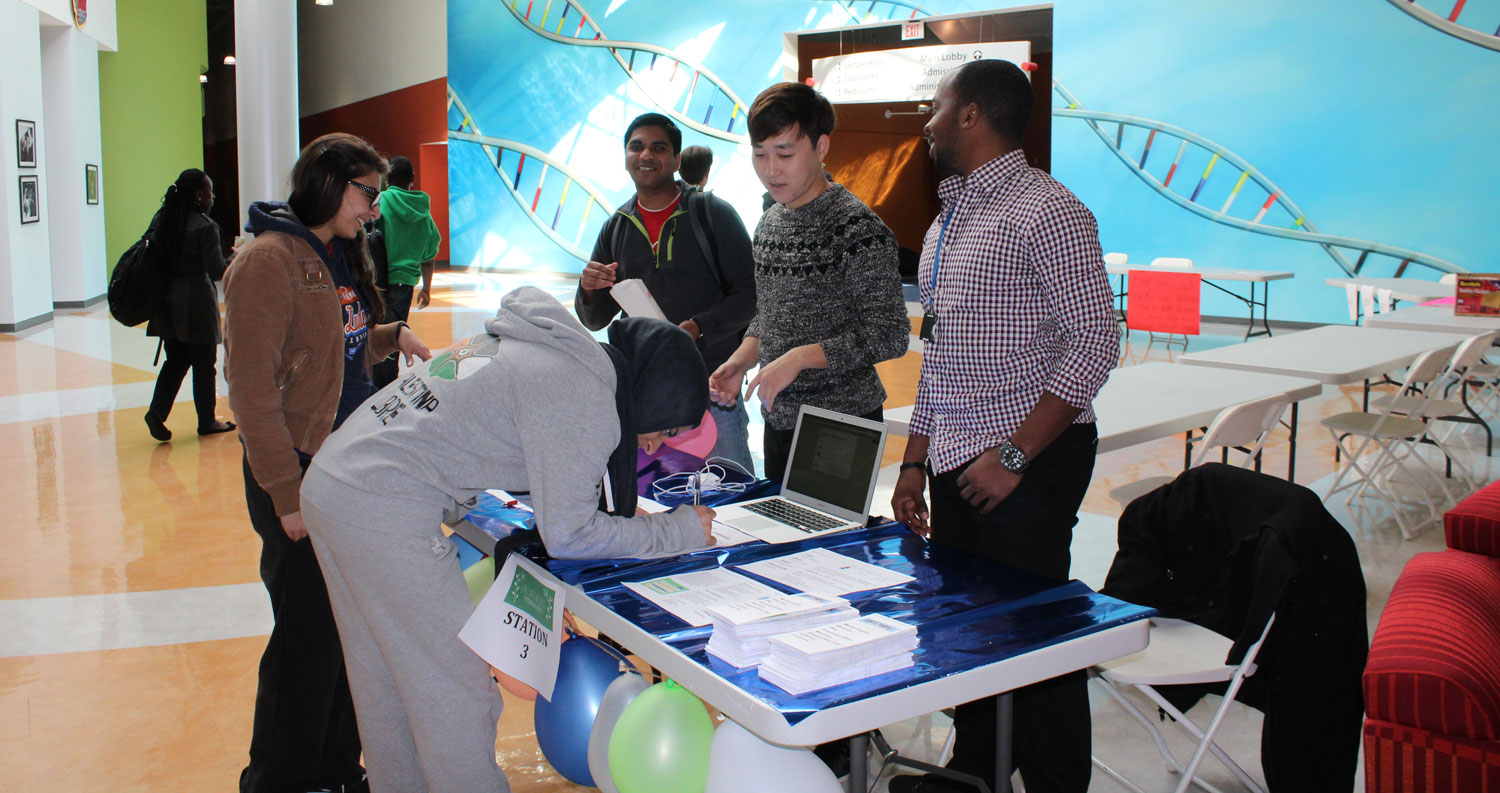 GA-PCOM's MEDIWELL organization gauges student interest in weekly wellness activity participation.
---
The Council of Osteopathic Student Government Presidents (COSGP) has launched a Mental Health Awareness Task Force, along with a campaign to promote emotional and psychological well-being among healthcare professionals. Reports show that a significant percentage of medical students, interns, residents and even physicians feel burned out or depressed and forego mental health counseling in fear of judgment by their peers, residency program directors or preceptors.
Georgia Campus – Philadelphia College of Osteopathic Medicine's (GA-PCOM) DO Council President Daniel Kim said he personally connects with this issue. "I've had my own struggles," he said. "Bringing awareness of this issue to campus and helping students stay healthy is very dear to me."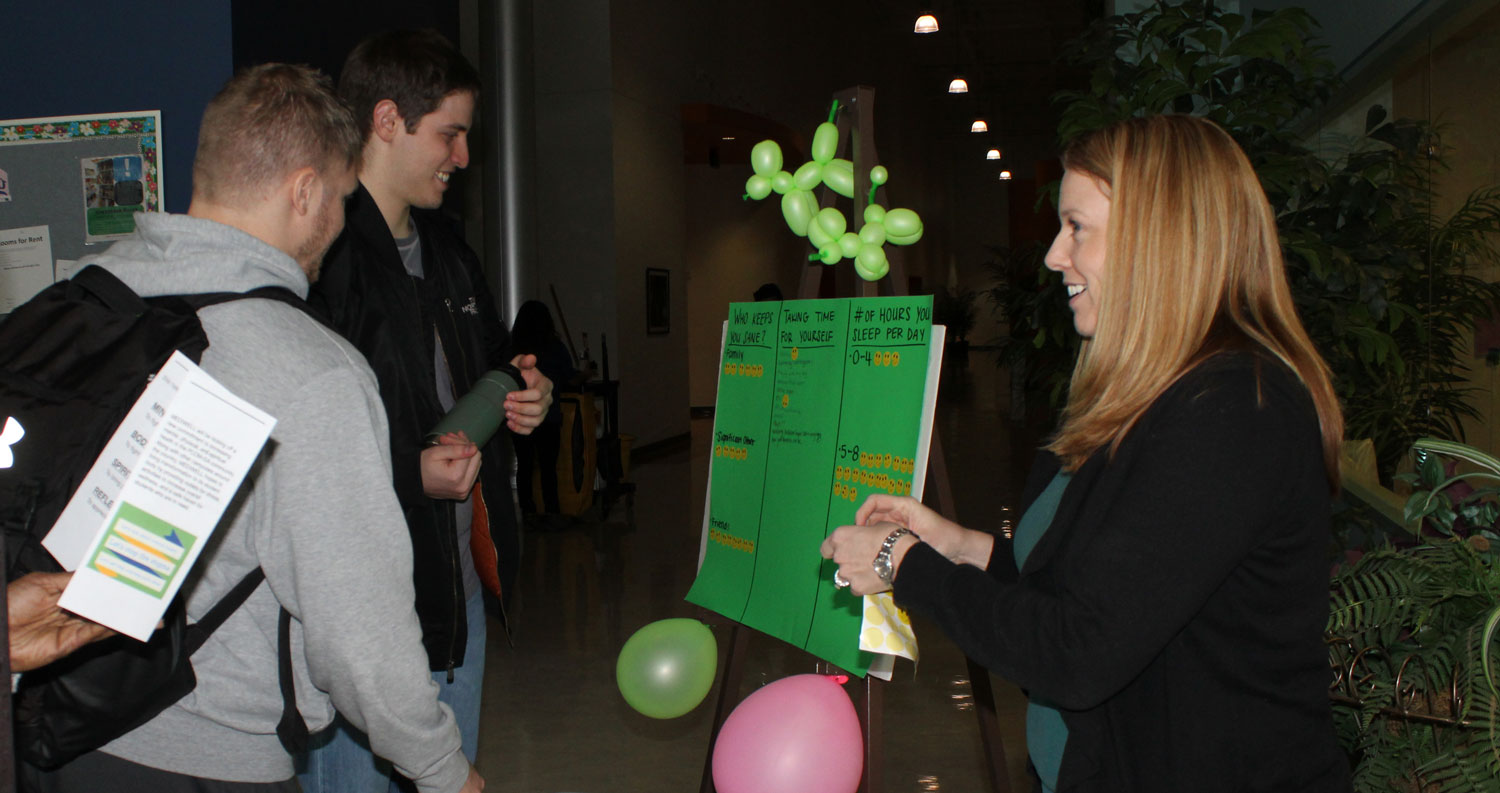 Students complete a quick wellness survey.
---
As part of the task force's initiatives, an Osteopathic Medical Student Day of Wellness was held across the nation. Through a new student organization known as MEDIWELL, an acronym for Mental health, Exercise, Diet, Integrated within Wellness, Engagement and Lifelong Learning, GA-PCOM hosted a day of wellness that included three activities. The first one involved asking students to pledge to take a mental health/wellness survey which had been sent out the evening before to students across the nation.
The second station included two activities. Students were asked to add their responses to a poster that asked questions about self-care, such as "Who keeps you sane?", "What do you do when you take time for yourself?" and "How many hours do you sleep each night?" Then, they were provided with post-it notes to write words of encouragement to fellow students. The notes were posted on the window of the Office of Student Affairs to help raise the level of happiness on campus.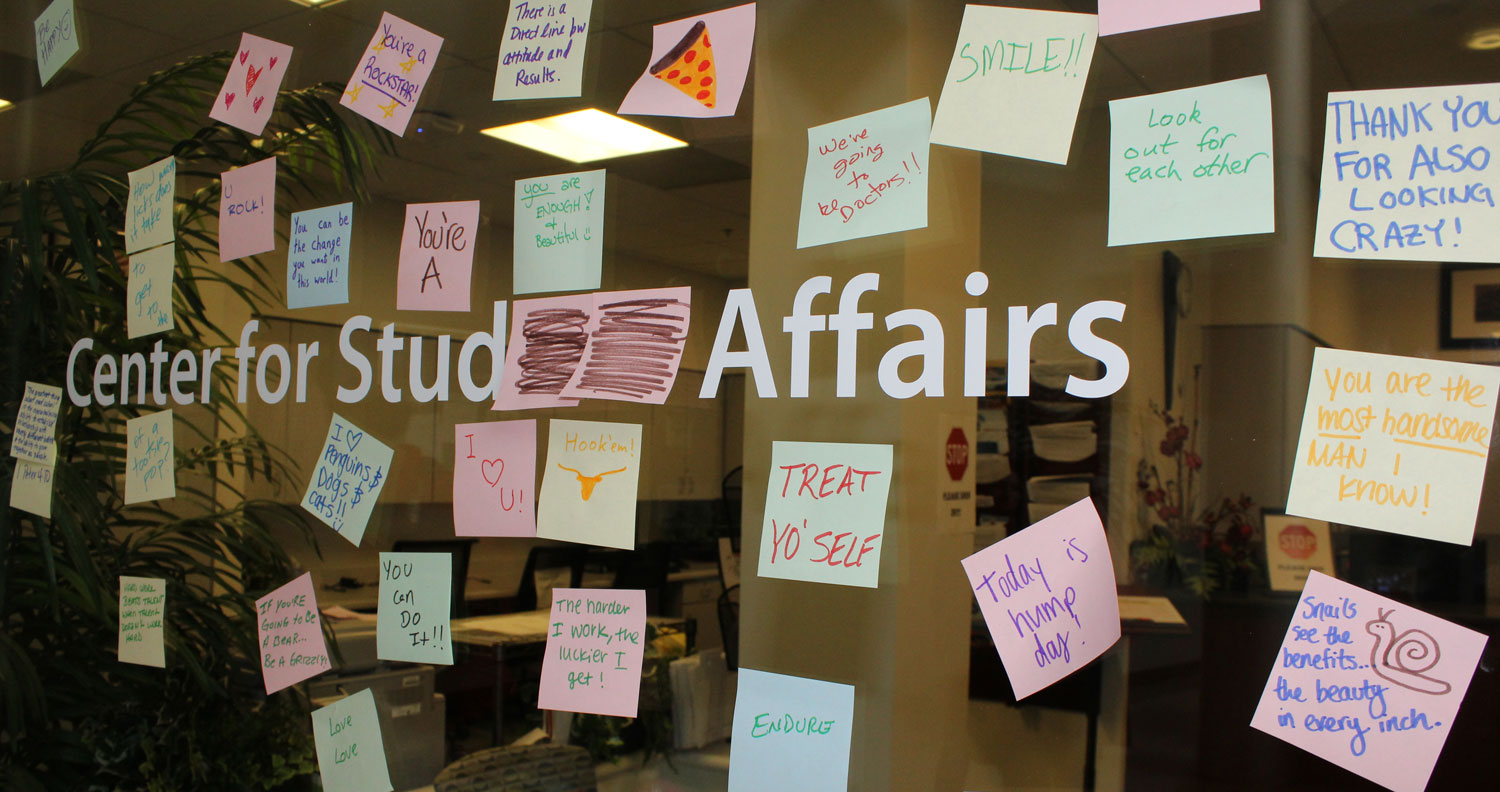 Words of encouragement brighten the day.
---
At the final station, information about the MEDIWELL campaign, which helps students focus on wellness, was shared. The campaign promotes a three-level program in which students put themselves on a "Stay Well," "Be Well," or "Get Well" track. Resources including an online lifestyle coach and a monthly activity calendar with events such as Mental Health Monday, Wellness Wednesday and Fitness Friday hosted by clubs and individuals will be available. The ultimate goal, according to Kim, is to "make sure all GA-PCOM students are healthy, both physically and mentally, and happy."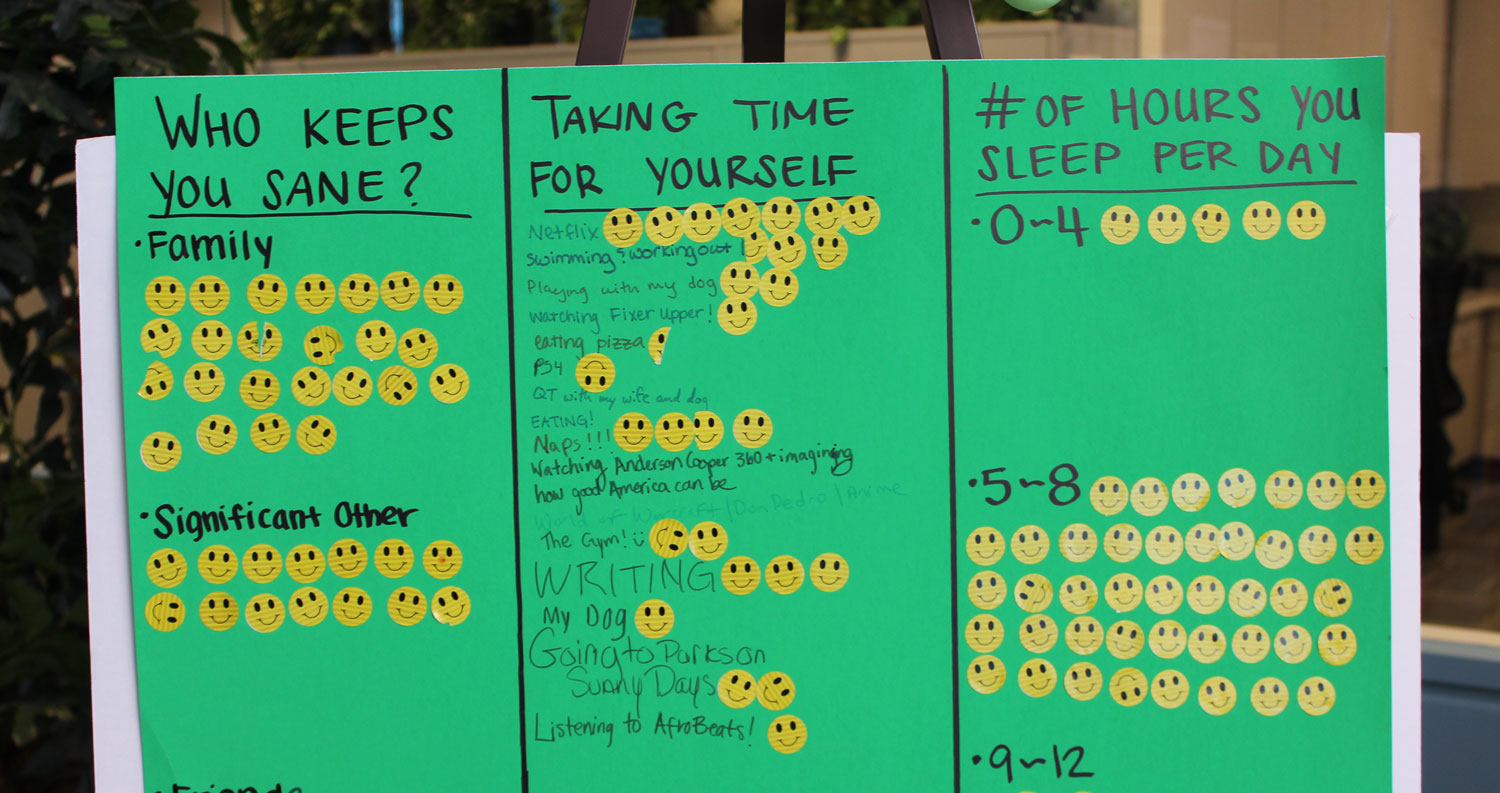 How do students take care of themselves?
---
About PCOM Georgia
Established in 2005, PCOM Georgia is a private, not-for-profit, accredited institute of higher education dedicated to the healthcare professions. The Suwanee, Georgia, campus is affiliated with Philadelphia College of Osteopathic Medicine which has a storied history as a premier osteopathic medical school. PCOM Georgia offers the doctor of osteopathic medicine degree, the doctor of pharmacy degree, the doctor of physical therapy degree, as well as graduate degrees in biomedical sciences and physician assistant studies. Emphasizing "a whole person approach to care," PCOM Georgia focuses on educational excellence, interprofessional education and service to the wider community. The campus is also home to the Georgia Osteopathic Care Center, an osteopathic manipulative medicine clinic, which is open to the public by appointment. For more information, visit pcom.edu or call 678-225-7500.
For more information, contact:
Barbara Myers
Public Relations Manager
Email: BarbaraMy@pcom.edu
Office: 678-225-7532 | Cell: 770-309-0613
Connect with PCOM Georgia